Updates on Michael Schumacher After Injuries Sustained in Skiing Accident
Use your ← → (arrow) keys to browse more stories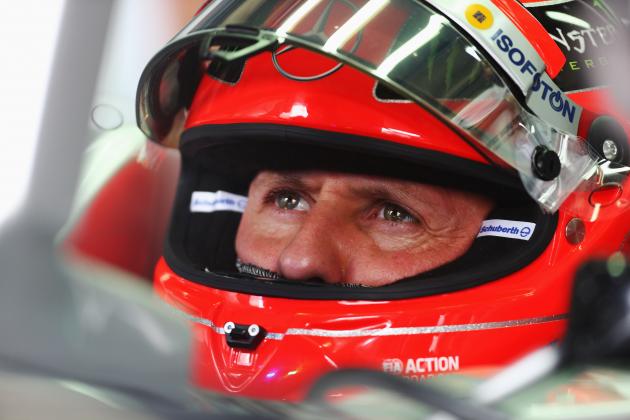 Paul Gilham/Getty Images

Seven-time Formula One world champion Michael Schumacher sustained a head injury on Sunday, Dec. 29, in a skiing accident at the Meribel Alpina resort in the French Alps. Schumacher suffered a brain haemorrhage in the fall and is currently in a coma.
Updates from Friday, March 7
Schumacher's management team released an official statement on Friday, confirming there has been little change to his condition.
The statement appeared to be partially aimed at cooling the many rumours that continuously emerge over the 45-year-old's condition. Formula1.com provided the statement:
Michael is still in the wake up phase. The situation has not changed. Any medical information published which is not confirmed by the team of doctors treating Michael or his management has to be considered as not valid.