Browns vs. Steelers: Takeaways from Pittsburgh's 20-7 Win over Cleveland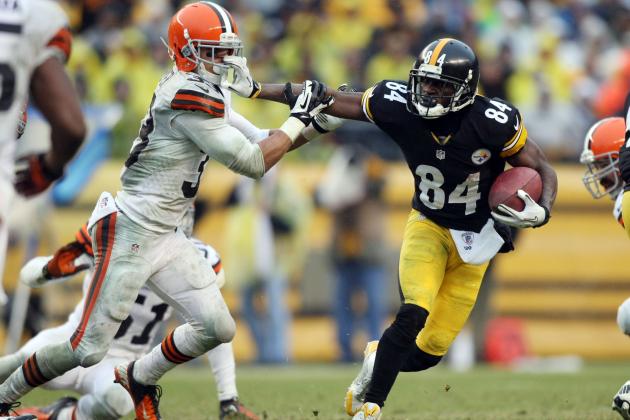 Jason Bridge-USA TODAY Sports

On Sunday, the Pittsburgh Steelers closed out the 2013 regular season with an impressive win over the Cleveland Browns, 20-7.

After opening the season 0-4, the Steelers finished strong, going 8-4. There are pieces in place on this team to build on, and the future looks bright if a few things go right in the offseason.

This game wasn't the fast-paced affair we have seen in recent weeks. It was more than a little sloppy on offense and much more of a grinder on defense. Here are some quick takeaways from Sunday's win.


All stats courtesy of NFL.com.
Begin Slideshow

»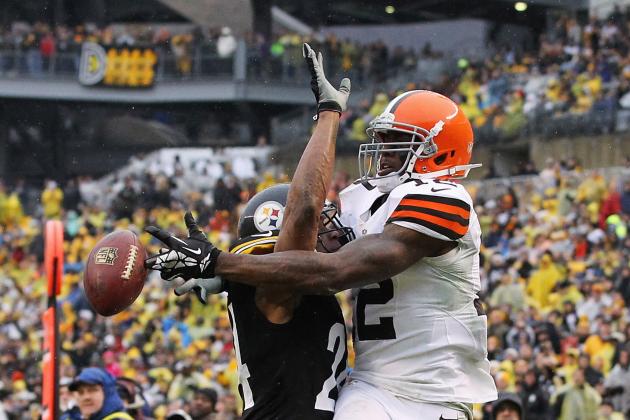 Karl Walter/Getty Images

After giving up a 14-catch, 237-yard performance earlier in the season, it was clear that keeping Browns wide receiver Josh Gordon in check was a priority.

The Steelers used bracket coverage and disguised coverages to limit Gordon's opportunities. Gordon finished Sunday's game with seven catches for 82 yards, mostly in garbage time.

Give all the credit to players like cornerbacks Ike Taylor and Cortez Allen who shadowed Gordon all game long. Gordon is a great player, but on Sunday the Steelers were not going to let him figure into the outcome.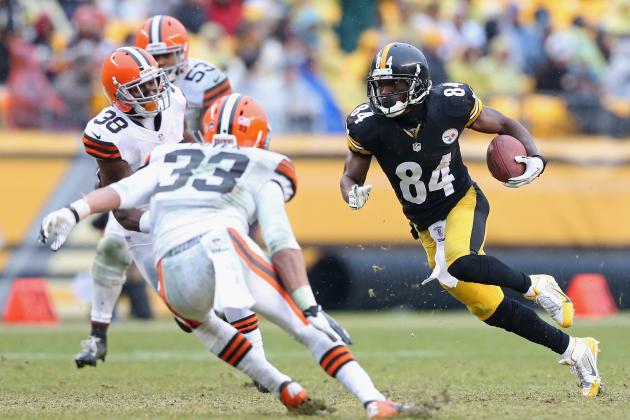 Karl Walter/Getty Images

At some point, you run out of superlatives to describe the play of wide receiver Antonio Brown. On Sunday, Brown carried the passing game. On a day where most of the other offensive weapons were hobbled, Brown finished the game with nine more catches for 87 yards.

Brown and quarterback Ben Roethlisberger struggled to get on the same page all game long on the deep ball, so they had to be content with the short passes. In the big picture though, Brown culminated a spectacular regular season.

For the season, Brown is the sole wide receiver in the NFL to have at least five catches and at least 50 yards receiving in all 16 games. For the year, Brown finished with 110 catches and 1,499 yards and eight touchdowns.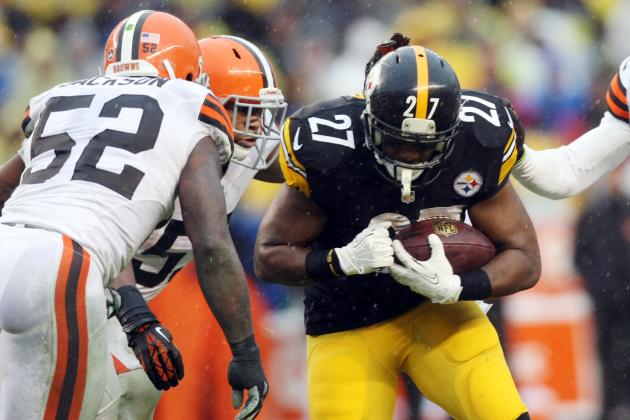 Jason Bridge-USA TODAY Sports

The Steelers entered Sunday's game knowing that for all the dominoes that had to fall for them to make the playoffs, the only one they could control was for them to win. All game long, their effort was admirable.

In particular, on defense veterans and youngsters alike never eased up. This is a testament to the players and coaching staff. This team could have given up many times this season, but down to the final week, they would continue to play hard.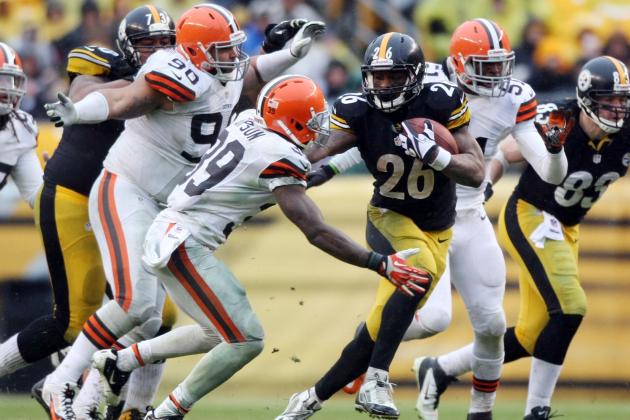 Jason Bridge-USA TODAY Sports

Rookie running back Le'Veon Bell once again proved the point that he represents the future at running back on this roster. Bell once again ran hard for the Steelers when they needed him, and finished the game with 90 yards rushing on 20 carries.

Bell continues to evolve as a runner, using his blockers more effectively and taking advantage of the inside creases his offensive line gives him.

This gives Bell 860 rushing yards on the year, while only being active for 13 games. When you mix in 399 yards receiving, you get an impressive total of 1,259 total yards of offense. This works out to an impressive 97 yards of offense per game.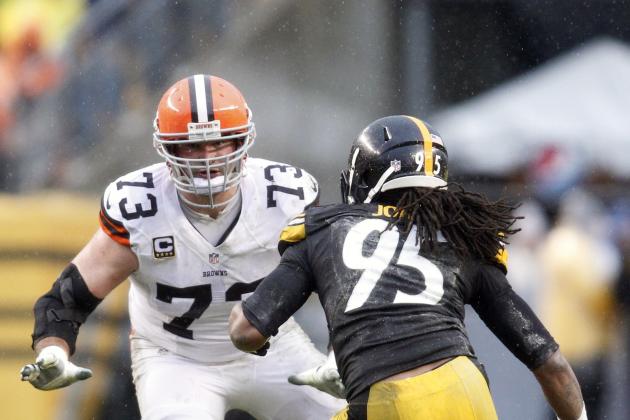 Charles LeClaire-USA TODAY Sport

All eyes were on rookie linebacker Jarvis Jones on Sunday. The Steelers were thin at linebacker, so it was expected that Jones would be getting heavy reps. And with that, Jones had his best game of the year.

Jones was active and aggressive all game long. He finished with nine tackles, but it was more than that. Jones was very active and showed flashes of what made him a first-round pick.
The Steelers moved Jones around much more on Sunday and gave him fewer strict pass-rush assignments, and it really helped.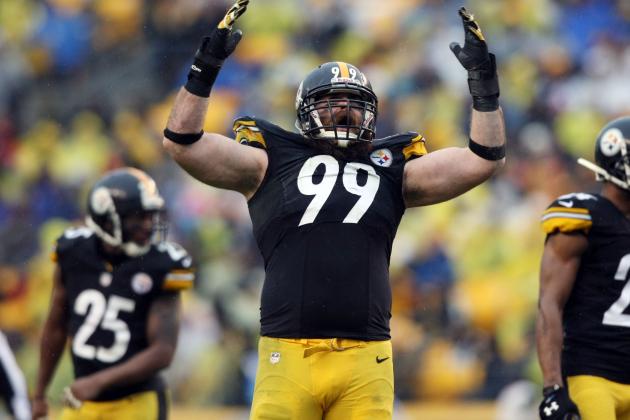 Jason Bridge-USA TODAY Sports

There are several Steelers players who are going to be part of a discussion in the offseason pertaining to their futures. These include safety Troy Polamalu, cornerback Ike Taylor and defensive end Brett Keisel.

On Sunday, all three were exceptional. Polamalu was timely in both coverage and run support with some excellent stops. Keisel had a huge strip sack early in the game. And Taylor did a great job in coverage, not letting short passes turn into long runs.
Playing like they did on Sunday it is hard to think that any of these guys won't be back next season.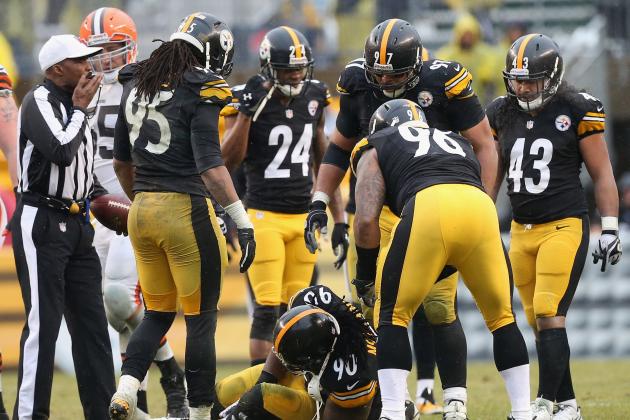 Karl Walter/Getty Images

This a dead horse that continues to be beaten, but the tune hasn't changed. The middle of the Steelers defense has been susceptible all season long, and Sunday was no different.

The Steelers allowed 69 yards rushing to Browns running back Edwin Baker, most of which came right between the guards.

Part of the problem with this is for all his effort, defensive tackle Steve McLendon is more of a flowing nose tackle and not a run-stuffer. Along those same lines, inside linebackers Lawrence Timmons and Vince Williams are having to clear much more traffic to get to the football because of it.

The Browns offensive line was setting up a new line of scrimmage four yards down the field on numerous run plays, and there was very little the Steelers could do about it.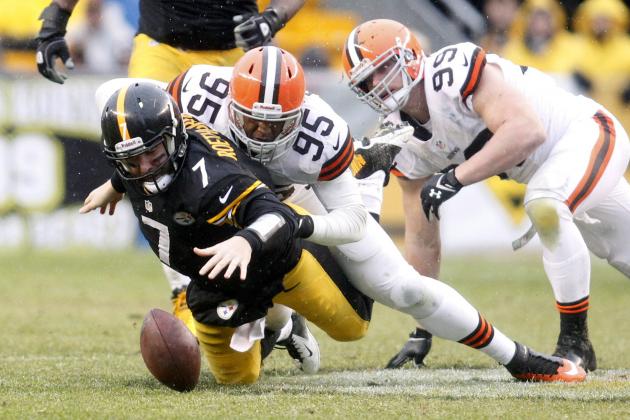 Charles LeClaire-USA TODAY Sport

Some days just aren't your day. That was Sunday for quarterback Ben Roethlisberger. Fortunately, the defense was on a roll and never really let the Browns offense get any real momentum.

It is difficult to say why Roethlisberger seemed so out of sorts for most of the game, but some of it could have been attributed to the rain and a wet football. Whatever the reason, Roethlisberger underthrew his wide receivers on a pretty regular basis.

Ultimately, Roethlisberger's poor performance, which included two terrible interceptions, did not impact the final outcome of the game. Regardless, this was a performance he'd like to soon forget.