Ronda Rousey defeated Miesha Tate by submission in the 3rd Round in UFC 168, and after the fight, Tate offered a handshake to Rousey. Rousey wanted no part of it.
According to ESPN's Josh Gross, this shouldn't have been a surprise to anyone.
Rousey said if you insult her family, she's not going to shake your hand. So that's why she didn't shake Tate's hand. Principled woman.

— Josh Gross (@JoshGrossESPN) December 29, 2013
Here's a shot of the armbar that ended the fight. Rousey improved her record in UFC to 8-0.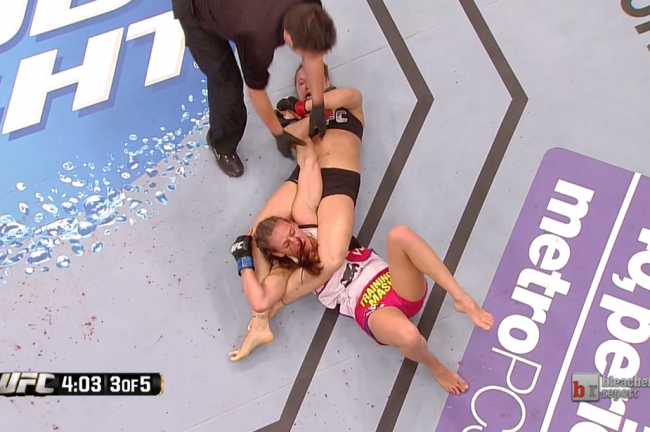 via Bleacher Report