What Lies Ahead for Boldin, Whitner, Brown, Et Al.?
Use your ← → (arrow) keys to browse more stories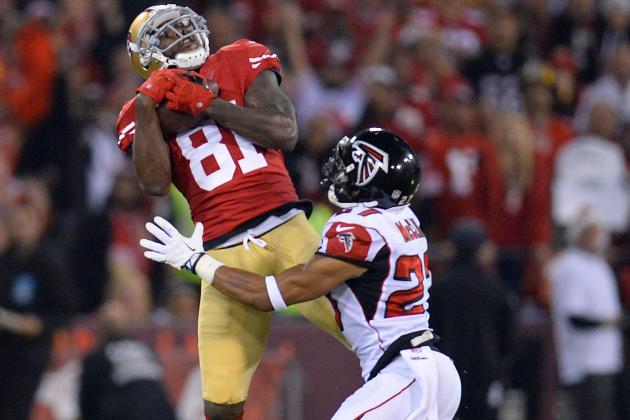 Thearon W. Henderson/Getty Images

A year ago at this time, Dashon Goldson, Randy Moss, Isaac Sopoaga, Ricky Jean-Francois and Ted Ginn, Jr. were gearing up for their last regular-season game in a 49ers uniform. All were pending unrestricted free agents at the time. Which notable names are in the same category as the 49ers head into their finale in Arizona? Here's the list along with the rationale for why they might - or might not - be back in 2014. WR Anquan Boldin: He has been, by far, Colin Kaepernick's favorite target this year and his professionalism, his hunger and his aggressive playing style are perfect fits for the 49ers. The team is expected to draft at least one young receiver next season, and Boldin would appear to be an ideal mentor. However, he's 33 years old, has been resolute in his contract demands in the past and the 49ers have a host of younger plays to re-sign. Will he be back? This one is too close to call.