Analyzing All the Hottest MLB Action, Rumors Coming Out of the Holidays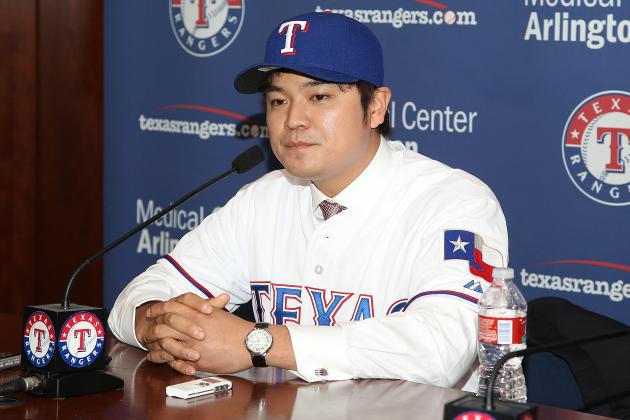 Rick Yeatts/Getty Images

The holidays have nearly run their course, but MLB hot-stove action is still going strong and figures to play out weeks into the new year. Offseason dealings can bleed into February, so this isn't entirely novel, but this year's strangely forming market can be attributed mostly to the circumstances surrounding Japanese ace Masahiro Tanaka.
Recall, if you will, the flurry of activity the week before the winter meetings. That's when Robinson Cano, Jacoby Ellsbury, Carlos Beltran, Mike Napoli and Curtis Granderson agreed to terms, to name just a few of the bigger moves. Since then, there have been a few notable transactions, including the Rangers' signing of Shin-Soo Choo, but things have been quieter overall.
Now, though, Tanaka's posting could signify a second wave of activity. Here's the latest as we enter a new chapter of the offseason.
Begin Slideshow

»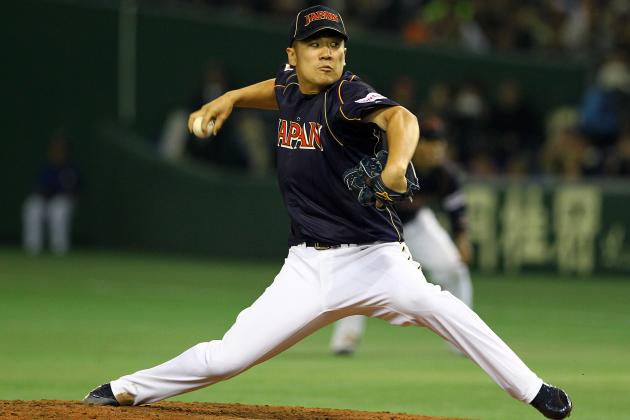 Koji Watanabe/Getty Images

It's almost as if there have been two offseasons this winter. Phase One was defined by moves involving premier position players and secondary starting pitchers. Now, with Masahiro Tanaka being posted by the Rakuten Golden Eagles, Phase Two is under way.
The posting process began Thursday, with MLB teams being permitted to submit posting bids, up to $20 million, on Tanaka, the prized right-handed pitcher. Presumably, at least several teams will meet that posting bid and be allowed to negotiate with him.
For teams even remotely interested in the Japanese star, submitting a posting bid is a no-lose proposition, as Mark Polishuk of MLB Trade Rumors explains. Posting bids will be returned to all teams except the one that ultimately signs Tanaka, so there's virtually no risk involved in putting up the $20 million bid and taking things from there.
Not surprisingly, a handful of teams are believed to be interested in Tanaka, including the Yankees, Cubs, Rangers, Mariners, Dodgers, Blue Jays, Angels and Diamondbacks. But with the entry barrier so low, it wouldn't be surprising if most of the teams in MLB got in on the action. Again, if there's nothing to lose, why not?
Tanaka's negotiations and eventual signing will play out amid much fanfare, but he won't be the only big domino to fall during Phase Two ...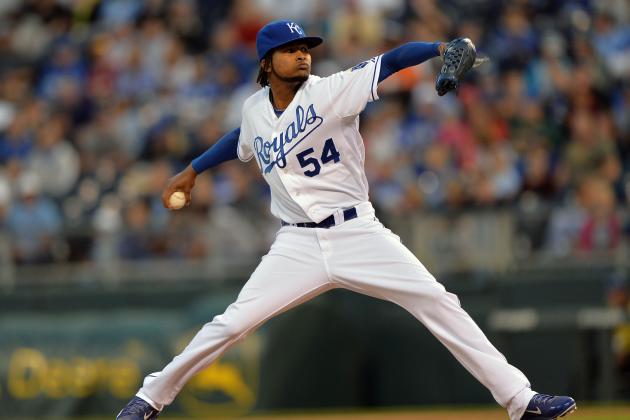 Peter G. Aiken-USA TODAY Sports

Right-handers Ervin Santana, Matt Garza and Ubaldo Jimenez are all too aware of Tanaka's gravitational pull. Their markets have yet to materialize as suitors waited first for a crack at Tanaka. However, now that his signing is within sight, teams should begin engaging the pitchers more seriously.
Santana, Garza and Jimenez figure to have some of the same suitors, many of whom will be pivoting after losing out on Tanaka. I would think that includes the same teams mentioned earlier, plus perhaps a few others like the Tigers, Reds, Twins, Orioles and Royals. These teams might also be looking at veterans A.J. Burnett and Bronson Arroyo.
The richest contract given to a pitcher so far this offseason is Ricky Nolasco's four-year, $49 million deal with the Twins. Minnesota may have pursued Nolasco aggressively, but it will be interesting to see how the deals for Santana, Garza and Jimenez compare. Nolasco may not have their upside, but he boasts both consistency and durability, which can't be said of the others.
But perhaps that will be a moot point if enough teams are in the market; demand drives up prices, after all.
Speaking of demand, Tanaka's eventual signing might also open up an important trade market...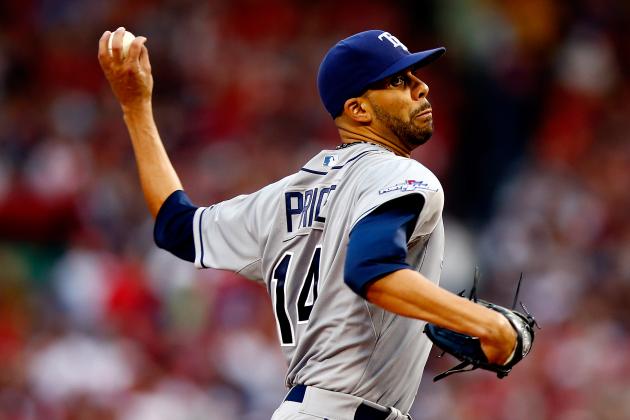 Jared Wickerham/Getty Images

Let's say you're a contender, you really want an ace pitcher and you've just missed out on the Tanaka sweepstakes. What do you do? Sure, you could turn to Santana, Garza or Jimenez on the free-agent market. Or, you could inquire with the Rays about a better pitcher in David Price.
The Rays are not compelled to trade Price now, as he's still two seasons away from free agency. But he's not exactly cheap in 2014 for the budget-conscious Rays (projected salary of roughly $13 million), and they'll probably see trade offers diminish in quality with each passing transaction period. That could mean the optimal time to move him is now.
It will almost certainly take a lot to pry Price from the Rays. After all, teams don't give up franchise-type players for little in return, and the last I checked, the Rays are pretty good at this whole deal-making thing. The last two star starters they traded, Matt Garza and James Shields, yielded packages headlined by Chris Archer and Hak-Ju Lee from the Cubs, and Wil Myers and Jake Odorizzi from the Royals.
Those are pretty good hauls, and I think they'll want at least as much value in return for Price, if not more. That could narrow the market down, since suitors will need both prospects to acquire Price in the first place, plus the financial resources to re-sign him long-term in order for acquiring him at a steep cost to make sense.
Potential suitors for Price could include the Dodgers, Angels, Mariners, Nationals, Blue Jays, Cubs and Diamondbacks. The Rangers could get into the mix, too. Texas might still be interested in acquiring another starter, but it might be out of the market for position players...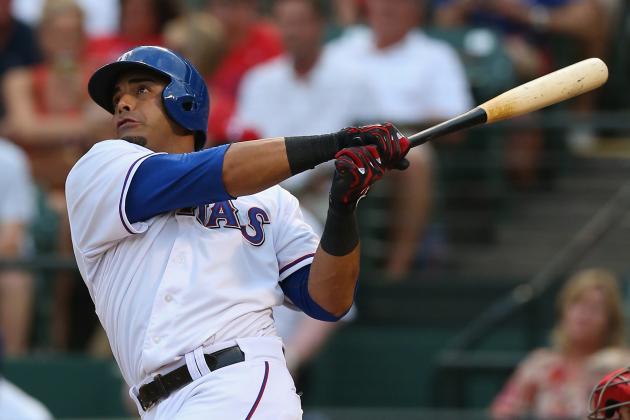 Ronald Martinez/Getty Images

Nelson Cruz is one of the top remaining free-agent position players, although he appears to have lost a suitor in the Rangers when they signed Shin-Soo Choo to a seven-year, $130 million contract. Texas GM Jon Daniel said that he has contacted Cruz and his agent to inform them that a reunion is unlikely, Richard Durrett of ESPN.com tweeted Friday.
Until a stronger suitor emerges, it's looking like the market for Cruz is pretty limited as of now. The Orioles were reportedly looking for a corner outfielder with power earlier this offseason, and the Mariners could use one, too, although their intentions are still murky at this point. Perhaps the Tigers will get in the mix, looking to upgrade on Andy Dirks in left field.
Cruz isn't the only one having trouble finding a home. The market for Stephen Drew seems lukewarm at best, with only the Red Sox, Mets and Pirates in obvious need of a shortstop, and the latter two perhaps not interested or not in the mix because of financial constraints. The Red Sox have all the leverage on Drew in negotiations and may use it to make a take-it-or-leave-it offer in the coming weeks, according to Peter Abraham of the Boston Globe.
Super agent Scott Boras, who represents both Drew and first baseman/DH Kendrys Morales, has his work cut out for him with these two players. He tried to engage the Mets over both players, Jerry Crasnick of ESPN tweeted last week, but apparently to no avail. Morales could be a fit for the Astros, Twins, Pirates, Rangers and A's, according to Jon Paul Morosi of Fox Sports, although the latter three might be hesitant to part with their unprotected first-round draft picks to sign Morales.
These notable position players aren't the only ones having trouble finding a new home...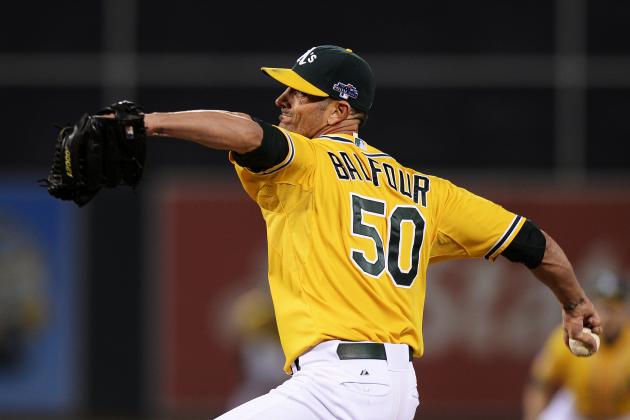 Thearon W. Henderson/Getty Images

If you're searching for high-leverage relievers on the free-agent market, you don't have to look very long before stumbling upon a guy with some saves under his belt. Grant Balfour and Fernando Rodney are still available; both were closers in 2013. Balfour had a deal in place with the O's, which they backed out of, citing concerns stemming from his physical.
Since then, the Yankees have shown an interest in Balfour, Kevin Kernan of the New York Post reported. The market for Rodney may also have heated up, with the Orioles among four teams interested in the right-hander, Dan Connolly of the Baltimore Sun reported.
The trouble for Balfour and Rodney is that the demand for pricey free-agent relievers appears to be dwindling. Joe Nathan and Joaquin Benoit claimed two of those openings while several less-expensive specialist types like Boone Logan and Joe Smith gobbled up the more modest deals.
Is there enough cash left in the market for Balfour and Rodney to get multiyear deals in the range of $15 million to 20 million?
Elsewhere, Jesse Crain might be better than both Balfour and Rodney, although he missed the second half due to a shoulder injury. Andrew Bailey, Joel Hanrahan and Ryan Madson are also returning from injury but are intriguing names. Francisco Rodriguez, Carlos Marmol, Kevin Gregg, Kyle Farnsworth and Frank Francisco are still kicking around, too.
Phase Two should see lots of deals involving relievers.