Stephan El Shaarawy Injury: Updates on AC Milan Star's Foot and Return
Use your ← → (arrow) keys to browse more stories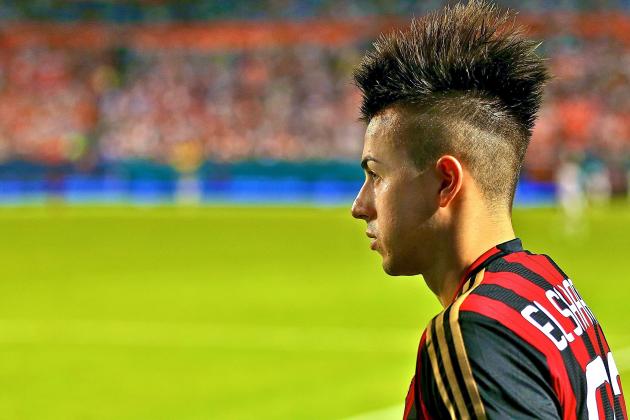 Getty Images/Mike Ehrmann

Updates from Thursday, Feb. 13
Stephan El Shaarawy is expected to return for Milan in a month's time, according to Ben Gladwell of ESPN FC.
El Shaarawy spoke to Il Giorno, translated by Gladwell:
These months have been difficult. I've been out of action for a long time, but the important thing is I'm recovering well and we'll do further checks soon and if there aren't any further complications, I can start my rehabilitation.

I've never been out for so long before. I've been so angry and so disappointed, but now I just want to get back to being a key player for Milan because I miss it a lot. I want to score goals again.