Georgina Dorsett and the Best Manchester United WAGs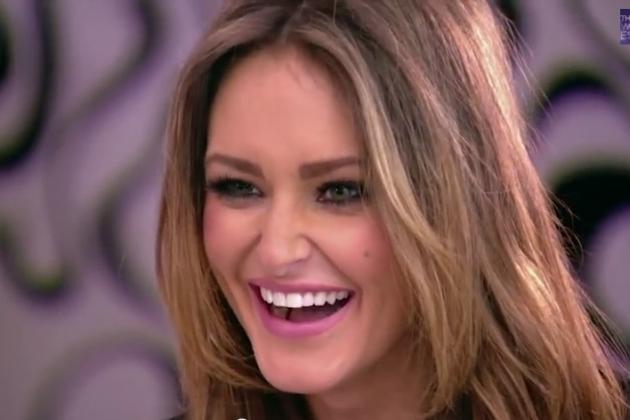 YouTube/The Only Way Is Essex

Behind every great man is a great woman. Nowhere is this slightly worn-out cliche more valid than the Manchester United squad, which boasts a veritable plethora of WAG talent.
Midfielder Tom Cleverley is one such lucky gent, whose better half is Georgina Dorsett. The Only Way Is Essex star gave birth to their first child, Nevaeh Rose, in June.
Georgina leads our round-up of the Red Devils' leading ladies.
Begin Slideshow

»
Chris Smalling's current lady partner is Sam Cooke.
Not the popular 1950s soul recording artist, but his English glamour model namesake.
The 28-year-old Page Three girl is also a house and dance DJ, and has even tried her hand at mastering photoshoots from the other side of the lens—see some of her work on her Instagram feed.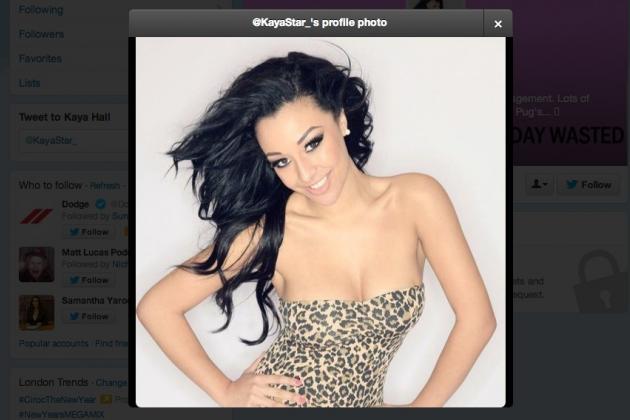 Twitter/@KayaStar_

MUTV presenter Helen McConnell became Helen Evans over the summer when she wed defender Jonny in their native Belfast. The ceremony was actually conducted by her father, Reverand Kenneth McConnell.
Helen graduated in sports studies from the University of Ulster before landing a presenting job with Manchester United's internal TV channel. She is also still on the books with a Belfast modelling agency.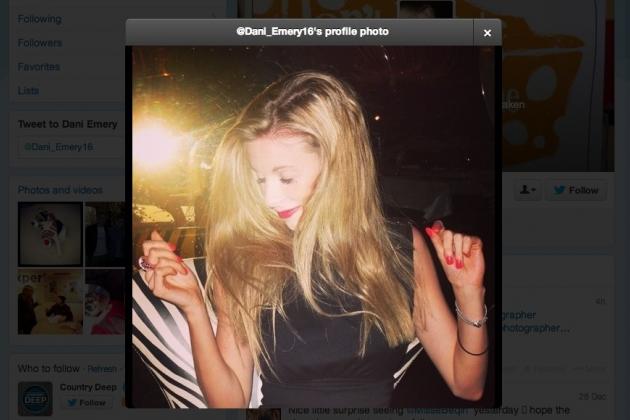 Twitter/@Dani_Emery16

Dutch model and singer Bouchra Elbali took on the van Persie name when she married the prolific Manchester United striker following a long-term relationship. They have two children named Shaqueel and Dina.
Their nuptials survived an unpleasant rape accusation in 2006, for which RVP spent 14 nights in prison and admitted to being unfaithful.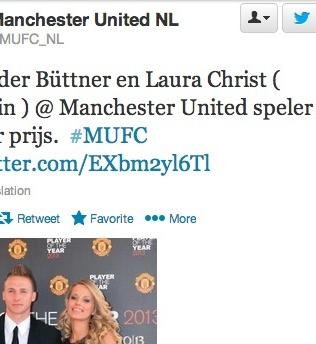 Twitter/@MUFC_NL

Also supporting United's Dutch contingent is Laura Christ, a striking blonde who is in a relationship with left-back Alex Buttner.
Unlike many of her WAG comrades, Christ does not have a strong media presence. In fact, outside of the ladies lunch she attended in September, there is little trace of her on the Internet.
Portuguese winger Nani proposed to his girlfriend Daniela Martins in April 2012.
He has yet to "put a ring" on his 29-year-old partner, but they welcomed their first-born son Lucas into the world in mid December.
Find out more bout Daniela on her very own Facebook fan page.
Skip to [6.39] in the video to find Misse
Danish shot-stopper Anders Lindegaard is lucky enough to be in a relationship with Albanian model Misse Beqiri.
Run her name through Google and you will note that she is not required to wear too many clothes while performing her dayjob.
Anders and Misse have a son named Julian.
Anders Lindegaard and Ben Amos aren't the only goalkeepers at United to boast glamorous partners.
David de Gea has been going out with Edurne García Almagro—better known as Edurne—since 2010.
The 28-year-old rose to fame in her home country in 2005 as a contestant on an X Factor-style reality show. Edurne has since released five albums and plenty of singles, including a Spanish version of Queen's "Somebody To Love."