The Good, the Great and the Awesome from SmackDown 12/27/13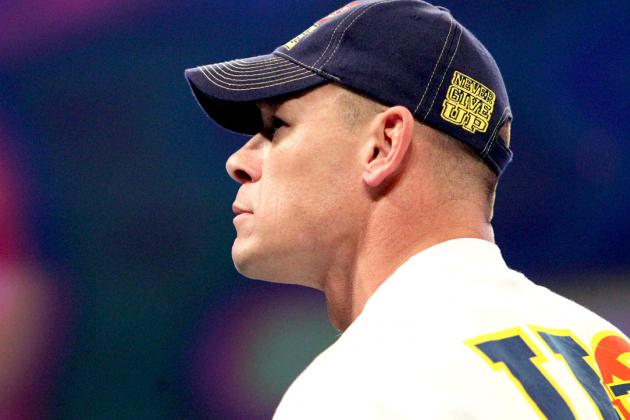 Photo Credit: WWE.com

The final SmackDown of 2013 has come and gone, and it proved to be an action-packed show.
John Cena and Big E Langston continued their conflict with The Shield and added a pinch of the World's Strongest Man to really up the ante.
Langston would meet Dean Ambrose, Mark Henry would take on Roman Reigns and Cena would cap off the evening's broadcast against the dynamic, trash-talking Seth Rollins.
In action elsewhere on the card were Daniel Bryan, Damien Sandow, tag champion Cody Rhodes, Antonio Cesaro and Ryback.
With the Royal Rumble upcoming in a few weeks and the star of 2014 four days away, the Superstars of World Wrestling Entertainment would be looking to establish some momentum heading into the new year.
Who would be successful, and who would find themselves scrambling to ensure January starts better than December ended?
Find out now.
This is the good, great and awesome from the December 27 episode of Friday Night SmackDown.
Begin Slideshow

»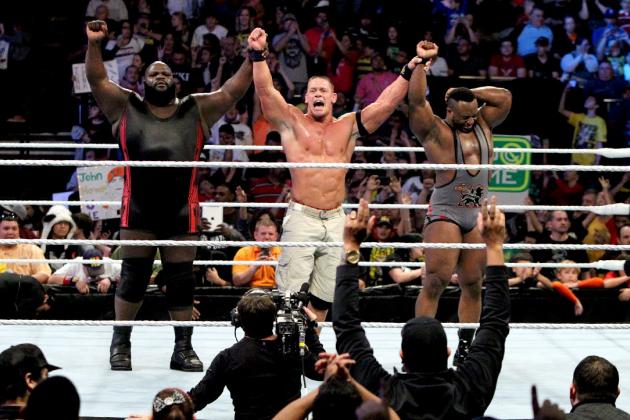 Photo Credit: WWE.com

The opening segment
You know it's going to be a good night when even Cena's humor is fairly funny and the opening interview segment does not involve Triple H, Stephanie McMahon or Randy Orton.
The inclusion of The Shield, followed by the run-ins from Henry and Langston got the show off to a hot start, and the announcement from director of operations Kane of three singles matches rather than the predictable six-man tag was a breath of fresh air.
Good stuff to start the evening's broadcast and a sign of things to come.
Cody Rhodes vs. Antonio Cesaro
An ultra-competitive, albeit short, match that featured two Superstars closely associated with dynamic in-ring work.
Cesaro's win allows the Real Americans to remain in contention for the WWE Tag Team Championships, held by Rhodes and Goldust, though one does have to wonder when the tag team division will get a real, honest-to-God story to back up some of the exemplary wrestling that the champions, the Real Americans, the Usos, the Shield, the Prime Time Players, 3MB and Los Matadores have been responsible for in 2013.
An impressive win for the Swiss-born Superstar as he prepares for what is, hopefully, a very active 2014.
Dolph Ziggler vs. Randy Orton
With more time, Ziggler vs. Orton could have closed out SmackDown in 2013 with a phenomenal match.
Instead, the two standout in-ring competitors had a match that was very entertaining and showcased some of their trademark maneuvers without ever becoming too complicated or surging past a certain level.
The main thing keeping the contest and it post-bell beatdown from making it onto the "great" or "awesome" sections of this week's article is the fact that there was never really any doubt about the outcome. Worse yet is the fact that Ziggler was completely and utterly buried after the match.
Had he simply lost to the RKO, it would have been more acceptable.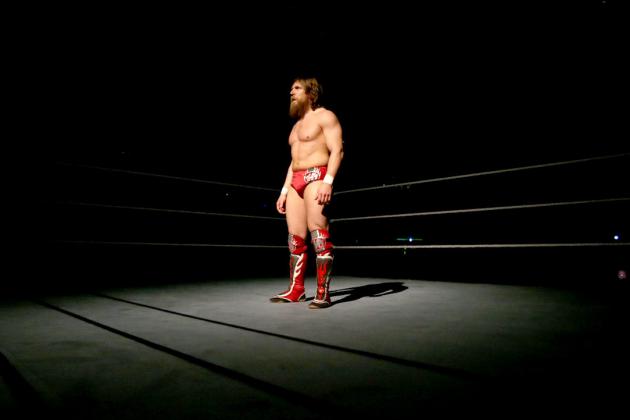 Photo Credit: WWE.com

Daniel Bryan vs. Damien Sandow
Bryan and Sandow had a hard-fought match that, like most bouts on this week's show, suffered from a lack of time.
Sandow, unlike Ziggler who was utterly and unceremoniously buried after his match with Orton, did not look weak in defeat. Instead, he looked like a very game wrestler who happened to run into a better wrestler and was beaten as a result.
The post-match promo from Bray Wyatt was strong, as is typically the case, but one has to wonder how long the feud can remain in neutral before it either is forced to progress or fans grow bored with it.
Mark Henry vs. Roman Reigns
Henry does not lose matches clean. At least not many. And definitely not over the past two years.
Thus, winning a match over the World's Strongest Man without any kind of interference or chicanery is a big deal.
Reigns scored an impressive win over Henry Friday night, fueling expectations from fans that the impressive, dominant and ferocious Samoan Superstar may be headed toward a major singles push.
He certainly has the look and feel of a main event star. Whether today's WWE can carry out a successful, star-making push like 2005's company did, when it elevated Batista and Cena to the top of the business, remains to be seen.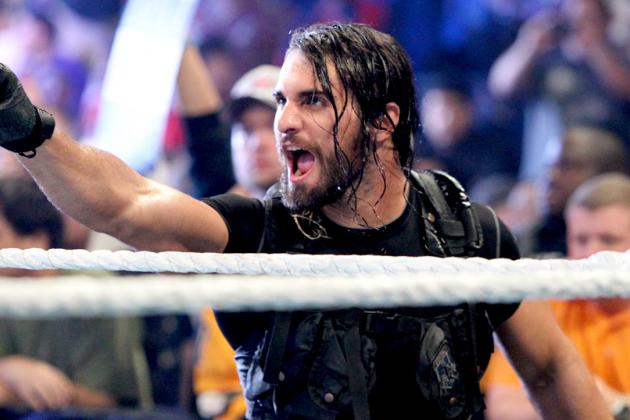 Photo Credit: WWE.com

John Cena vs. Seth Rollins
The main event of this week's show was outstanding, and while there will be many who credit the quality of the match to former Ring of Honor standout Rollins, Cena was equally as good.
Friday's match was the first time that the former World Heavyweight champion appeared to be back in form since suffering his triceps injury back at SummerSlam.
Even as late as the TLC pay-per-view, he still appeared a bit rusty, but Friday night, he looked like the same Cena that has torn the house down to choruses of boos in arenas across the country.
And that is a very good thing for WWE as it prepares its march to WrestleMania.
Rollins, to his credit, never looked out of place against Cena, and his performance should silence any concerns of his becoming lost in the shuffle once The Shield splits.
Batista is returning...
Did you know.
Odds are, if you don't, this writer will remind you.
Repeatedly.