The Best Defensive Players In the NFL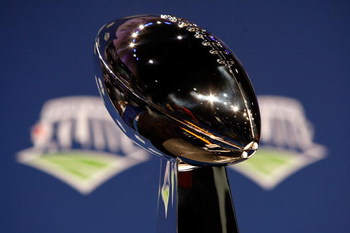 This defense will play out of a 3-4 scheme.
Once again, there were a lot of tough choices when it came to picking players for my Dream Team Defense.
I had to leave out players such as Jon Beason, Aaron Smith, Adrian Wilson, Bob Sanders, and Shawne Merriman.
But I believe that this defense would allow my team to win the Lombardi Trophy.
DE: Haloti Ngata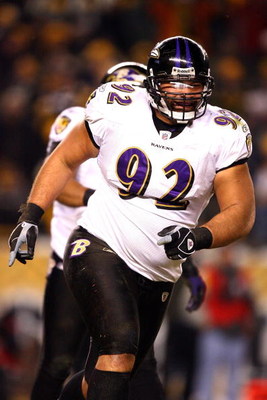 Ngata is a man among men. He can play any position on the line in a 3-4. He can rush the passer, stop the run, chase plays down, and even drop into pass coverage.
DE: Shaun Rogers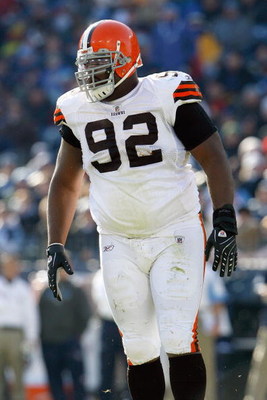 As a Steelers fan, Rogers is the only player on the Browns defense that I fear.
He usually plays nose tackle, but there were times where he played defensive end, and that was enough for me.
He and Ngata are very similar. They each can play any of the three D-line positions in a 3-4.
Rogers can do anything and everything that you need a D-lineman to do.
NT: Casey Hampton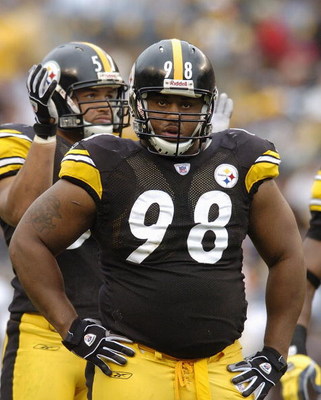 Hampton has been the man in the middle for one of the best, if not the best, defenses in the NFL for several years now.
He cannot be blocked by one man and demands a double team, which is exactly what a nose tackle is supposed to do.
He can't rush the passer like Ngata and Rogers, but he's just as stout against the run.
OLB: James Harrison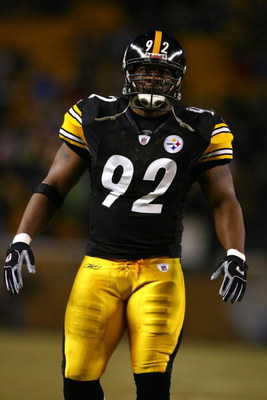 The Defensive Player of the Year.
Harrison can rush the quarterback, stop the run, and drop into coverage as he showed in the Super Bowl.
ILB: Patrick Willis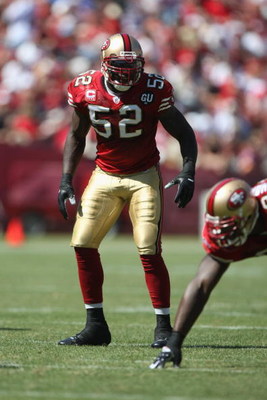 Willis has been a star since he stepped on the field his rookie year. Yet he continues to get better, which is not good for opposing offenses.
ILB: Ray Lewis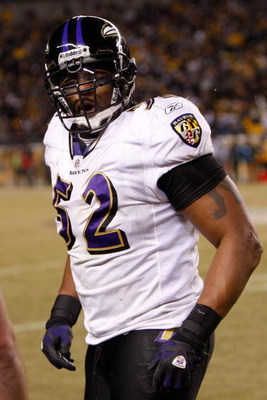 Even though his play has declined, he is still a leader and a playmaker.
You could argue for Jon Beason, James Farrior, DeMeco Ryans, etc., but when a play needs to be made, Lewis still finds a way to do it.
OLB: DeMarcus Ware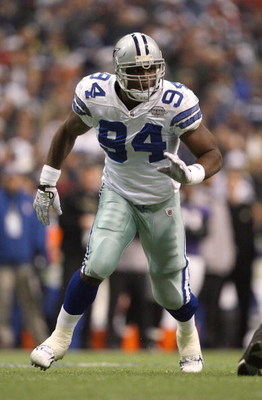 Last season Ware produced 20 sacks. The year before that, 14. You cannot argue with his production.
It's hard to leave Shawne Merriman off the team, but injuries and the play of Ware and Harrison leave me no choice.
CB: Nnamdi Asomugha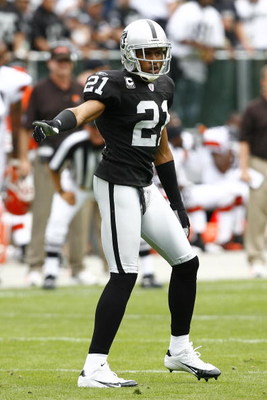 Asomugha is considered by many to be the best cornerback in the league.
I can't argue. He can do anything you ask a CB to do while doing it on a horrible team.
CB: Rashean Mathis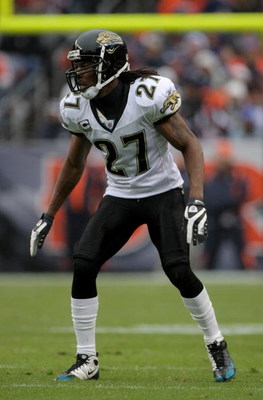 While not as well known as Asomugha, he brings many of the same abilities.
In a league where rules are set in place to prevent the defensive backs from winning individual battles, Mathis wins his share.
FS: Ed Reed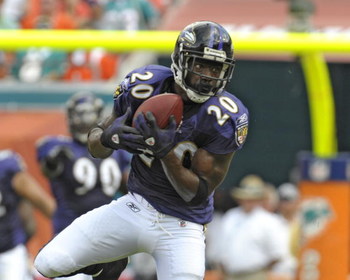 Reed is one of the most dangerous players in the NFL, period. He's blessed with physical ability, but he's also one of the smartest players on the field.
He can cover, tackle, blitz, block kicks, return kicks—he can do it all. And when he gets his hands on the ball he's always a threat to take it for six.
SS: Troy Polamalu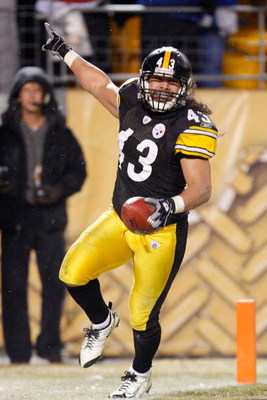 Polamalu, like Reed, is the complete package. His "all-out" style makes him one of the most feared players in the NFL.
K: Adam Vinatieri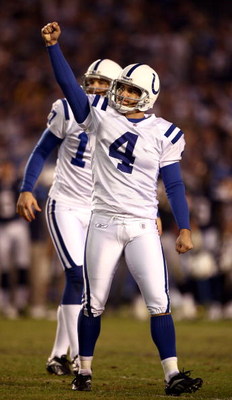 He's known as being clutch. His game-winning kicks in the Super Bowl and playoffs are legendary.
P: We Don't Punt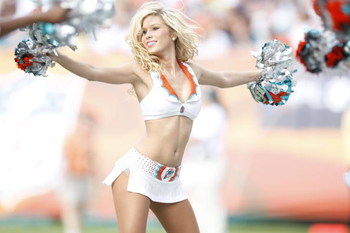 We don't need a freakin' punter! We'd have this cheerleader take that roster spot.
Keep Reading