Did Tottenham Hotspur Waste Their Money on Nacer Chadli?
December 27, 2013

Michael Regan/Getty Images
Did Tottenham Hotspur waste £7 million on 24-year-old Belgian international winger Nacer Chadli?
He struggled so much under former Spurs manager Andre Villas-Boas that it prompted football writer Jack Lang to tweet: "Nacer Chadli must have some serious dirt on AVB."
Now two Premier League games into new Spurs manager Tim Sherwood's reign, Chadli has still yet to do what 168 players—including Stoke City goalkeeper Asmir Begovic—have done this season: score a league goal.
You would assume a main reason why Spurs management signed Chadli was him being a dual threat who could create and score goals from a wide position. 
"I scored the most goals for Apeldoorn in my last season and also for Twente last season," Chadli told TottenhamHotspur.com in August. "On the wings you normally give more assists, but I scored more goals."
From a shooting perspective, he is 17 shots and counting without a league goal. 
If you're a Spurs supporter, you should be wondering why the speed and showmanship Chadli showed for Twente have been missing when he has played for Spurs.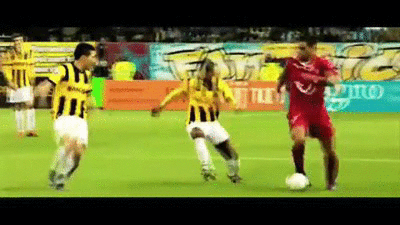 Source: YouTube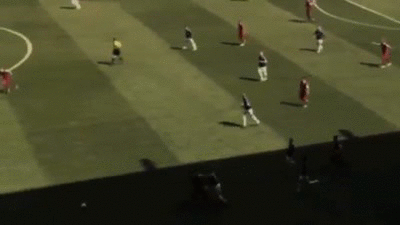 Source: YouTube
Stoke City right-back Geoff Cameron (1.5) and Sunderland full-back Phil Bardsley (1.1) average more dribbles per game than Chadli (1.0).
Chadli's playing style is based on powerfully bolting past several opposing defenders, which opens up the field for him. He can create his own shot or pass to an open teammate.
A sequence of injuries is the reason why the explosiveness in his game has diminished.
"At the beginning of the season I was struggling with injuries," Chadli told Het Laatste Nieuws (h/t Sky Sports). "When I was fit again, I got that injury on the hamstrings."

Jamie McDonald/Getty Images
In a piece by Gary Neville for the Daily Mail, the former Manchester United man wrote that Cristiano Ronaldo said, "Too much water kills the plant" in reference to his slacking off in training.
Chadli has taken Ronaldo's mindset, but instead of applying it in training, it is happening in games where points are on the line, which has fueled the anti-Chadli sentiment. 
Two years ago, Chadli endured a knee injury which stopped his mooted move to Fulham.
"It was tough because it was the first major injury of my career. An inflammation of the knee and three months out," Chadli told Voetbal Primeur (h/t Sky Sports). "I had an offer from Fulham but got injured and the deal fell through. It is still my goal to play in the English league."
When the possibility of re-injuring himself is lurking in the back of his mind, it is an explanation as to why he has chosen to ease himself back into the game—to the detriment of being Ronaldo-like for Spurs.
In defence of Chadli, he has not been a total flop.
He did register a brace of assists against Dinamo Tbilisi and has created goals for his teammates against Sheriff, Sunderland and Southampton.
While he has yet to score in the Premier League, he has scored against Aston Villa in the League Cup and Anzhi Makhachkala in the UEFA Europa League. 
Once he is confident enough to consistently torment opposing defenders, he will live up to the billing.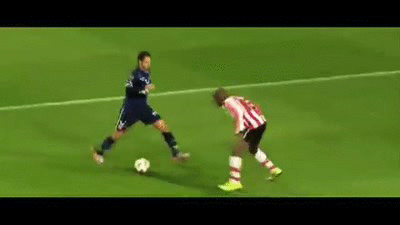 Source: YouTube
When he is in full flow, Chadli is a fleet-footed, 6'2" inverted left-winger who is difficult to stop.
Even pushing Chadli to the byline is not a foolproof idea because he can produce incisive crosses with his left foot, as he is two-footed.
He just needs more time before he starts conjuring up moments of world-class quality for Spurs on a regular basis.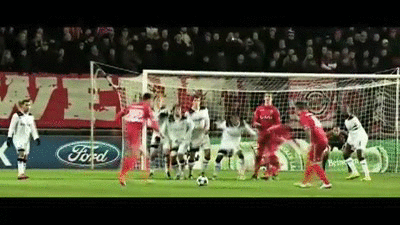 Source: YouTube
Statistics via WhoScored, FFT Stats Zone, Squawka and Transfermarkt.