Why the Minnesota Vikings Need to Rebuild from the Ground Up
Use your ← → (arrow) keys to browse more stories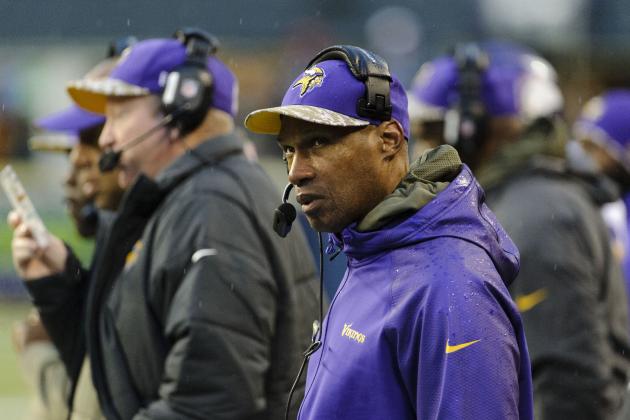 Steven Bisig-USA TODAY Sports
Head coach Leslie Frazier and offensive coordinator Bill Musgrave should be dusting off their resume for 2014.
The Minnesota Vikings have been nothing short of a disaster in 2013.
After a playoff appearance last season on the back of Adrian Peterson, fans hoped for an improved run following a strong draft that yielded three first-round selections.
It was also the third year for quarterback Christian Ponder to develop, the point at which a player selected No. 12 overall should start paying dividends on the investment.
Instead, the Vikings are 4-10-1 heading into the final week of the season. Ponder has been a nightmare and backup Matt Cassel has been inconsistent.
There was also that midseason attempt to see if Josh Freeman could provide any saving grace for the floundering club.
Two million dollars later and the answer is no.
As we prepare to put a bow on this nonreturnable gift, we're left to reflect on what has gone so terribly wrong.
The matchup this Sunday against the Detroit Lions will also mark the final game at the infamous Metrodome, with plans set to demolish the stadium at the close of the year.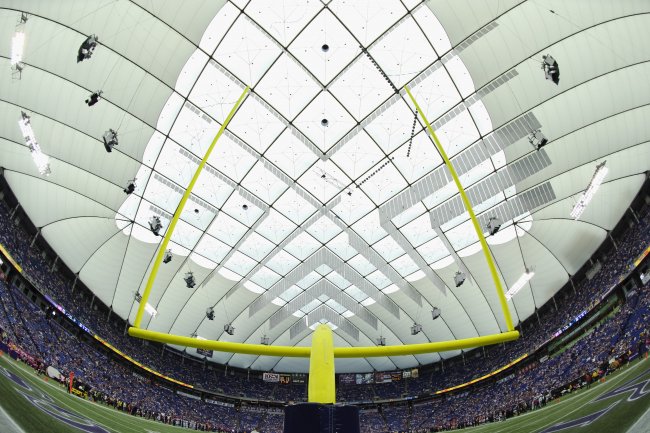 Hannah Foslien/Getty Images
The same should be applied to a large portion of the team.
Changes for the Vikings should not be mild or genial. The type of performance displayed this season requires sweeping action, especially on defense.
The 31.1 points allowed per game is the highest in the NFL. The Vikings defense hasn't just been bad—it's been awful.
Yes, the team has been savaged by injuries, but even with a healthy squad there are very few players who deserve a starting role on next year's roster.
And because of the financial capital required to overhaul player personnel, veterans like Kevin Williams and Jared Allen will likely be wearing different colored jerseys in 2014.
Brian Robison will anchor the defensive line, with nose tackle Fred Evans deserving a spot next to him.
The Vikings will be able to fill in the gaps with Sharrif Floyd at the three-technique and Everson Griffen on the end.
Both the linebacking corps and secondary are in the most need of a face-lift. Number one on that list is Chris Cook, who has made getting beat in coverage fashionable.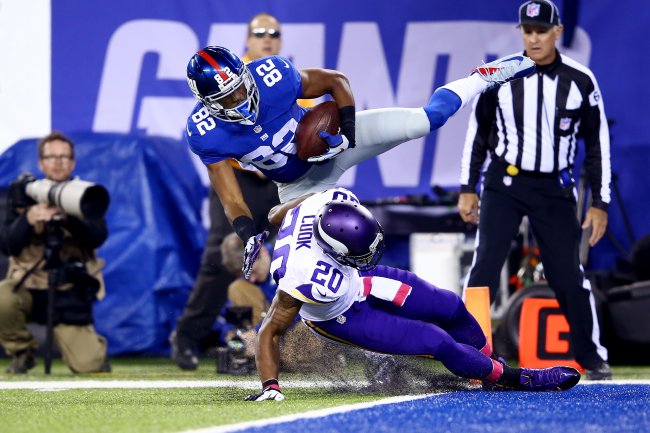 Al Bello/Getty Images
According to Pro Football Focus (subscription required), Cook has allowed the highest quarterback rating for passes into his coverage among cornerbacks with 146.2.
The maximum rating a quarterback can achieve is 158.3.
Conversely, Xavier Rhodes has allowed a rating of 78.3. That rookie learning curve must not be as high as originally thought. Yeah, we'll take Rhodes.
The other obvious player to keep is Harrison Smith, whose injury troubles this year have definitely hampered Minnesota. The hard-hitting safety provides some attitude for an otherwise listless bunch.
Beyond that, every starting position should have a question mark hanging over it, which unfortunately includes fan-favorite Chad Greenway.
While you can make the argument that the Vikings strong-side linebacker has single-handedly tried to fill the void in talent across the defense, the simple truth is that Greenway has individually underperformed.
Whether that ultimately spells his exodus may be too extreme, but no player should be void of criticism when a team has struggled as mightily as Minnesota.
On the offensive side of the ball, the Vikings essentially have a faceless avatar at quarterback. Matt Cassel may be back as a warm body, but he's clearly not the long-term solution.
The 2014 draft is jam-packed with talent behind center and the Vikings will try to get things right this time around.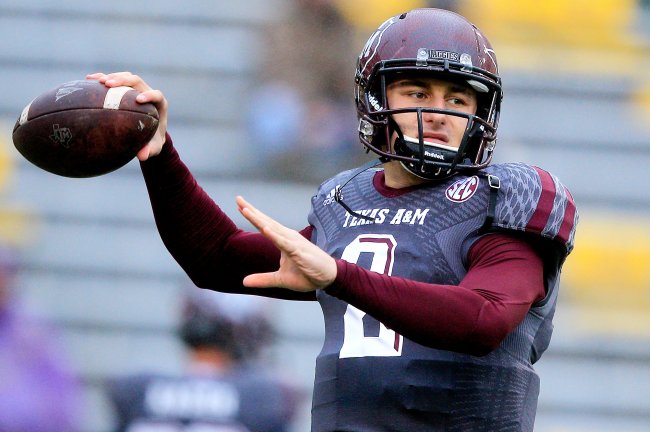 Sean Gardner/Getty Images
Adrian Peterson remains cemented at running back, despite suggestions that he should be traded to the Dallas Cowboys or elsewhere.
The offensive line could use an upgrade at left guard with Charlie Johnson taking his services elsewhere.
The eight-year veteran ranks 45th among guards in the NFL, allowing four sacks, eight quarterback hits and 22 hurries, via Pro Football Focus (subscription required).
Despite a sophomore slump from left tackle Matt Kalil, the Vikings offense still ranks 10th in the NFL in rushing yards, something to build upon for next season.
The question remains, though, of who will be coaching for Minnesota to help in that building process.
Among all of the player concerns on the team, the person most culpable in this year's debacle is head coach Leslie Frazier. He should know his fate relatively soon this offseason not long after the players clear out their lockers.
And the message won't be positive.
With him would follow offensive coordinator Bill Musgrave and defensive coordinator Alan Williams, who would be swept clean for a new coaching regime.
When the Vikings take the field one final time at the Metrodome, fans should be saying goodbye to more than a 32-year-old stadium.
The 2013 Vikings club should also be wished farewell.
All statistics courtesy of NFL.com, unless otherwise noted.
Matthew Stensrud is a Featured Columnist for Bleacher Report. You can follow him on Twitter and Google+.