Liverpool's hunt for the Premier League title is likely to lead the club into making some additions to their squad this winter, and a £7 million move for Mohamed Salah should be considered a priority.
The winter period is a notoriously difficult time of the year in which to do business, making value paramount when a bargain presents itself.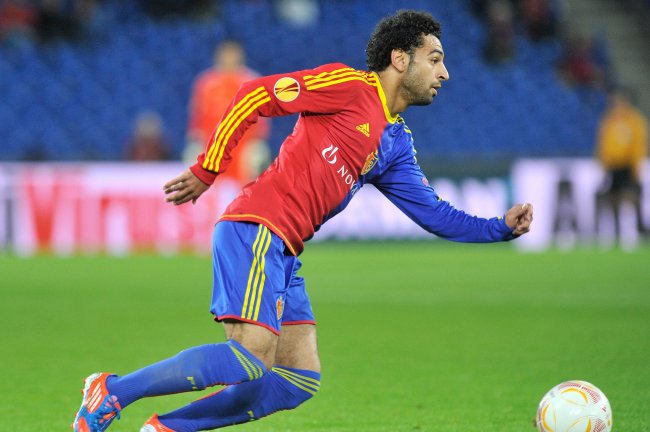 EuroFootball/Getty Images
David Maddock of the Mirror has reported that Egyptian international Salah is keen on a move, and the Reds appear to be edging closer to their first signing of 2014.
Maddock writes:
The playmaker has scored 17 goals in 26 games for his country Egypt.

Salah also impressed in the Champions League this season for his Swiss club FC Basle, scoring both home and away against Chelsea, and inspiring the interest of the London club.
The signing of Salah would certainly represent value, especially when contrasted against the mammoth £85 million combined fee that Andy Carroll and Fernando Torres infamously moved for almost three years ago.
Brendan Rodgers' success this season has been largely thanks to shrewd squad management from the Northern Irishman. Since taking over at the club's helm in 2012, the Reds' roster has changed drastically and the club's current inclusion in the hunt for league silverware is thanks to their options in just about every area of the pitch.
However, the wings are arguably the portion of the pitch in which Liverpool are lightest at the moment, with Victor Moses and Raheem Sterling jostling for playing time while Philippe Coutinho and Jordan Henderson have filled in on the flanks when needed.
Would Salah be a good purchase for the Reds?
The aforementioned quartet boast an average age of just 21.5 years, each having a combination of future potential and immediate talent that mirrors 21-year-old Salah.
At Basel, the youngster has commanded a first-team place for several seasons now, earning great experience in both the Champions League and Europa League, not to mention winning the Swiss Super League title last season and being elected the division's Golden Player award—an equivalent to Player of the Year.
As Transfermarkt.co.uk shows, Salah's talents have already seen him bag 10 goals and six assists across all competitions this term.
The Telegraph's Henry Winter praised the winger for his European displays:
#cfc will doubtless recover in Group E but the decision to loan out Lukaku looks even stranger now. btw Salah superb for #fcbasel

— Henry Winter (@henrywinter) September 18, 2013
Liverpool's need to replenish their ranks in order to maintain a title bid means the temptation is there to gamble on big names, but star players bring lofty expectations.
Daniel Sturridge and Coutinho both arrived at the club last January and are ideal examples of players who were at big clubs but not receiving their deserved prominence; Liverpool went on to give them that, but they had to earn it, too.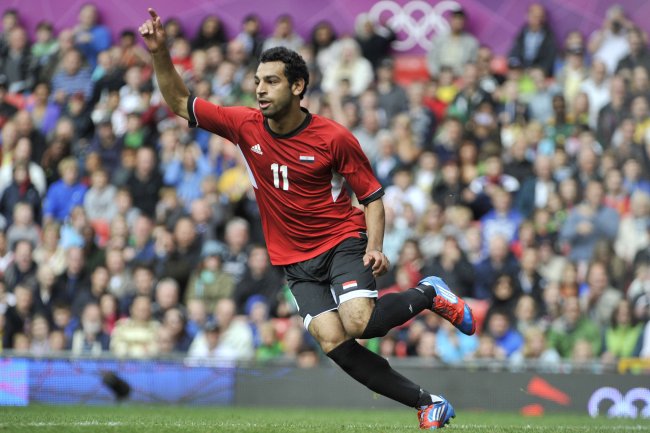 Francis Bompard/Getty Images
Salah is another example of a promising starlet who could go on to achieve big things but would by no means expect to be an automatic member of the starting XI—at least not yet.
Able to play off either wing or through the middle, the maestro's malleability makes him a playmaker capable of fitting to several different systems.
Granted, the Swiss top flight doesn't offer the same obstacles that Salah would likely encounter in the Premier League, but the youngster clearly sticks out as Basel's biggest star, despite his age.
Window by window, move by move, Rodgers is planting the seeds for a Liverpool side that can expect to grow and continue its path back to European prominence, with the acquisition of Salah looking like a very logical next step.