How much longer can Premier League fans be this spoiled?
Boxing Day featured some entertaining matches, in particular Manchester City's 2-1 win over Liverpool. That was easily one of the best games this season, featuring end-to-end action for almost the entirety of the 90 minutes.
The 2013/14 campaign remains one of the most exciting in recent memory, with so many talented sides within a few points of each other at the top. Nobody is running away with the title. Despite's City's strength this season, their away form remains a concern. For Arsenal, you question whether they can get the results against top opposition. Liverpool and Chelsea aren't without their question marks, either.
Then you've got Everton and Manchester United lurking lower down the table. Maybe they can make a major move in the second half.
No matter what the outcome, this year promises to be a joy to watch right until the final day.
Predictions
Matchday 19 Predictions

| | | |
| --- | --- | --- |
| Home | Away | Result |
| West Ham | West Brom | WHU 1-0 |
| Aston Villa | Swansea City | Draw |
| Hull City | Fulham | Draw |
| Manchester City | Crystal Palace | MC 3-1 |
| Norwich City | Manchester United | MUN 2-0 |
| Cardiff City | Sunderland | SUN 1-0 |
| Everton | Southampton | SOU 2-1 |
| Newcastle United | Arsenal | ARS 2-0 |
| Chelsea | Liverpool | Draw |
| Tottenham Hotspur | Stoke City | TOT 2-1 |
Fixtures via ESPN FC
Top Performers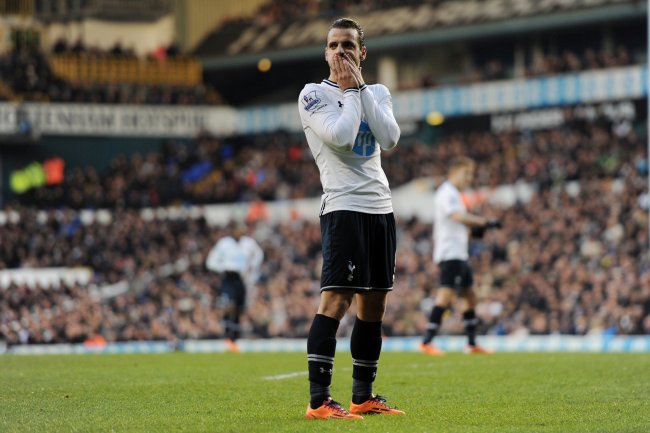 Steve Bardens/Getty Images
Roberto Soldado didn't all of a sudden become a terrible player. While he was a bit overpriced when he moved from Valencia, the Spaniard remains a solid finisher with the ball at his feet.
Out of all of Tottenham's key players, the 28-year-old will receive the biggest boost. Tim Sherwood's hiring means Spurs get more freedom on the pitch. In turn, Soldado should get better service and find himself more often in scoring positions.
Against a Stoke City defense without Asmir Begovic, Soldado should get at least a goal on Sunday.
Alvaro Negredo also looks sure to have a massive game on Saturday. The injury to Sergio Aguero has done nothing to stunt Negredo's fantastic form. In particular, he was great against Liverpool, scoring the eventual game-winner.
Negredo has been superb again. Worked hard for the team, scored and was a handful for the Liverpool defense.

— Julien Laurens (@LaurensJulien) December 26, 2013
Although Crystal Palace are making some strides under Tony Pulis, they aren't a great team. Playing at home, City should thrash Palace, with Negredo snatching a goal and possibly a brace.
A little deeper on the pitch, a lot of the spotlight on Sunday will focus on how Mamadou Sakho and Martin Skrtel perform against Chelsea. They weren't bad when they had their backs to goal, but any chance City had to break forward, Sakho and Skrtel had to make lung-bursting runs to get back into position.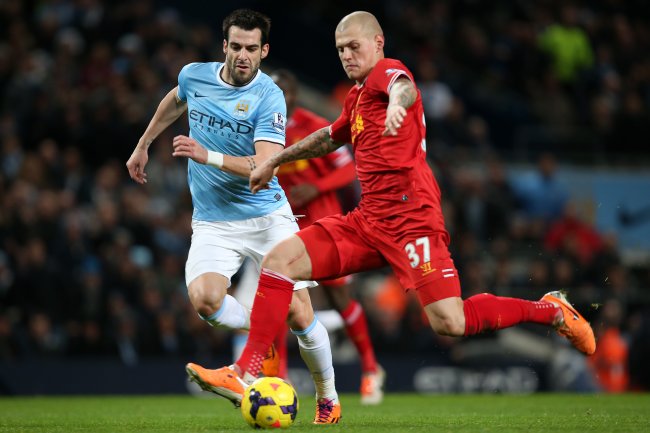 Jan Kruger/Getty Images
With Chelsea's pragmatic style, the counter-attack shouldn't be a major concern for the Liverpool defense. That means Skrtel and Sakho will be more in their comfort zone. Both are physical centre-backs, and that physicality will be key when Liverpool want to break up Chelsea's best attacking moves.
James McCarthy has been one of Everton's best players this season.
Tim Howard's red card against Sunderland means he'll miss Everton's matchup with Southampton. Gareth Barry is also out after accumulating five yellow cards. The Toffees will miss the English midfielder, as McCarthy acknowledged how god Barry has been this season, via the Daily Star's Chris McKenna:
Gareth's so good to talk to and learn from. He's played at the top all his days and it's a real bonus to work with such a player of his calibre. I've really enjoyed working with him and learning wee things here and there from him.
Although the Toffees may not win, McCarthy will no doubt have a big impact on the match. It will be important for him to break up the Saints' attacking moves early so as not to force Joel Robles into making too many saves.
Biggest Surprises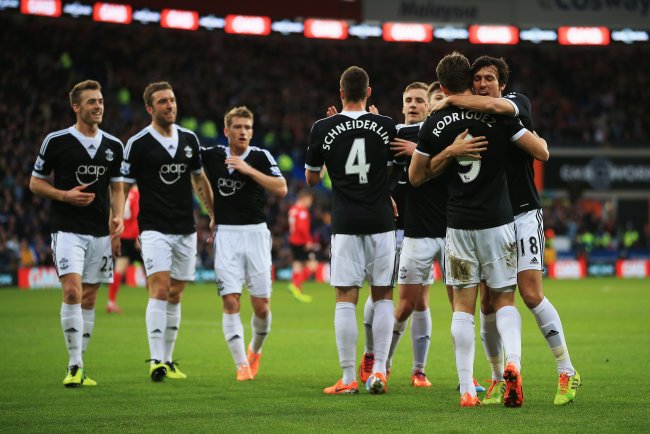 Richard Heathcote/Getty Images
It may not come as much of a surprise following Howard's suspension, but Southampton will walk into Goodison Park and leave with three points. Howard has been one of the best keepers in the league this season, and his replacement, Robles, hasn't gotten a ton of experience at the senior level.
The Saints looked like their old selves in that 3-0 win over Cardiff City, and if they have a similar performance on Sunday, they should get a similar result. Southampton's defense remains strong, so the only problem would be scoring goals. With Howard out, that issue has become demonstrably easier to solve.
West Ham found themselves back in the relegation zone after Boxing Day. The Hammers' 3-1 loss to Arsenal saw them drop to 19th.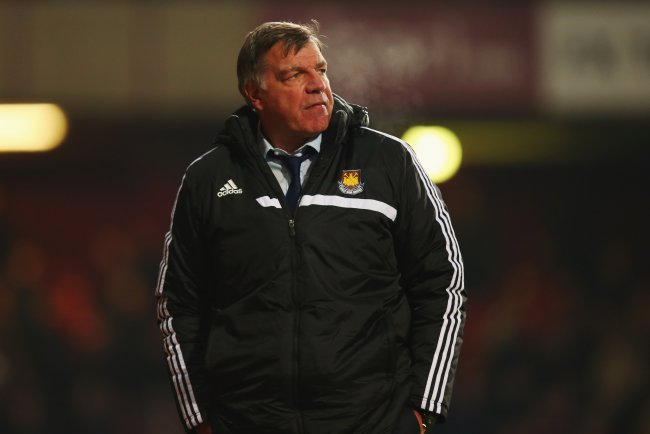 Bryn Lennon/Getty Images
The good news is that it should only be a short trip. With a win, West Ham could find themselves back up to 17th. They'd just need Crystal Palace to lose or draw, which is likely as they're on the road against Manchester City, and Fulham to do the same, which is also likely as the Cottagers get Hull City on the road.
Although Brendan Rodgers wasn't happy with the officiating, he could take solace in his team's performance against Manchester City. The Reds went into the Etihad and were beaten 2-1, which isn't that bad considering City's 6-3 win over Arsenal, 4-1 thrashing of Manchester United and 6-0 dismantling of Tottenham Hotspur.
Liverpool played well, and if they play that well against Chelsea, they'll snatch at least a point.