Baseball's Under the Radar Team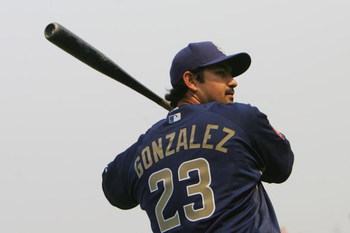 These are the guys having great years that nobody is talking about. Each deserves some All-Star votes but probably won't make the team. Here is a position-by-position look at who makes up the Under the Radar team so far:
Batters stats are listed as:
Batting Avg./ Homeruns/ RBI/ On-base + Slugging
Pitching stats are listed as:
W/ Strikeouts/ ERA/ WHIP
(Stats are through May 30)
Matt Cain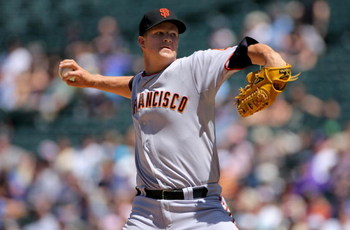 66.1IP/ 6w / 46k/ 2.31ERA/ 1.31WHIP
Six wins on that team is remarkable.
Brian McCann
.321avg./ 5 HR / 18 RBI / .926 OPS
After a really slow start, McCann has turned it on and should get an All-Star nod.
Adrian Gonzalez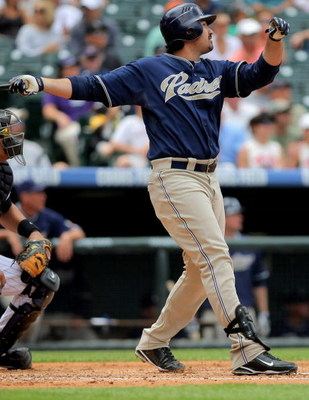 He is on pace to hit over 60 home runs by hitting 20 in his first 50 games.
Brian Roberts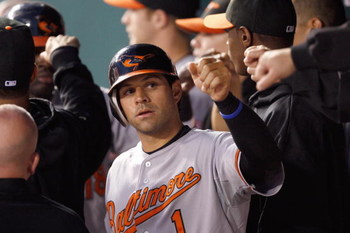 The Orioles are struggling, and Roberts' performance is being overshadowed by Adam Jones' breakout season.
Michael Young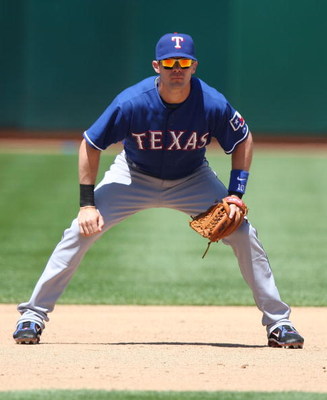 .323 avg / 7 HR/ 19 RBI / .895 OPS
Young has struggled this past week, but he has put up great numbers while playing a new position (third base).
Miguel Tejada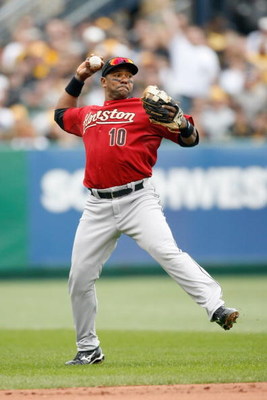 .344/ 5 / 26/ .883 OPS
Tejada managed to avoid jail time and has performed at the dish for the Astros.
Luke Scott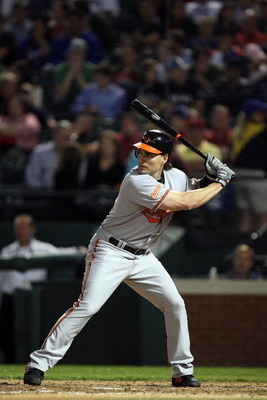 .336 avg / 10 HR / 27 RBI/ 1.085 OPS
Luke Scott has gone into beast mode, popping off four dingers in two games on May 28-29. Another Oriole overlooked because of their record.
Justin Upton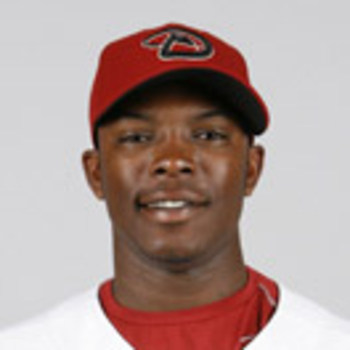 .329 avg. / 9 HR / 29 RBI
So under the radar that Getty Images doesn't even have a picture of him.
Hunter Pence
.351avg/ 5 HR/ 19 RBI
Pence is having a breakout season of his own......too bad he plays for the Astros.
Frank Francisco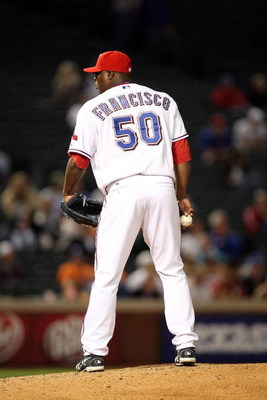 If you are someone who goes strictly by stats, Francisco could arguably be the best closer in baseball.
Why?
He has not given up an earned run in 17 innings (going into this past Sunday)
1 win, 11 saves, 18 k's, 0.00 ERA, .85 WHIP
Keep Reading