Should the WNBA Draft Lottery Be Modified or Eliminated?
Use your ← → (arrow) keys to browse more stories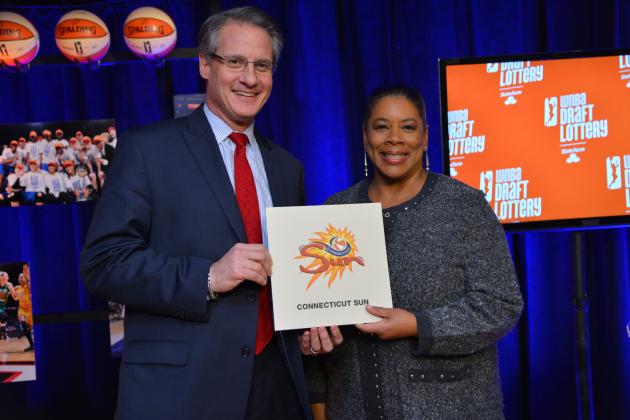 Jesse D. Garrabrant/Getty Images

Earlier this week, the NBA has been considering a way to eliminate the current Draft Lottery system, and instead implement a new type of system where the ordering of the Draft is predetermined, so that a team is guaranteed a #1 pick once every 30 years, since there are 30 teams. Then every team would get a top six pick every five seasons, and a Top 12 pick once every four years. Doing this should help encourage teams to build with youth and if you read this site regularly, you know I advocate that.