6 Big-Name MLB Players Who Are Certain to Be Traded in 2014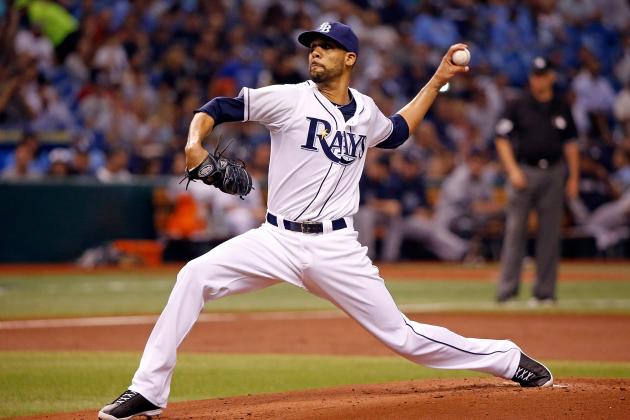 J. Meric/Getty Images

Baseball's offseason has been awaiting the fall of one crucial domino, and it may have finally reached its tipping point. The Rakuten Golden Eagles of NPB will reportedly post prized pitcher Masahiro Tanaka, who is thought to be coveted by many teams in MLB.
Tanaka may have an immediate impact on the field upon his arrival next season, but his presence has already been felt on the hot stove, where the trade and free-agent markets for high-end starting pitchers have been slow to take shape. Now that Tanaka will soon be off the market, the teams that miss out will have to look elsewhere. Where will they look? Perhaps to a pair of AL East contenders, who could emerge as sellers for very different reasons once Tanaka is gone.
Here's a look at six strong trade candidates as we head into 2014.
Begin Slideshow

»
Al Messerschmidt/Getty Images

While high-price stars flew off the free-agent market this offseason, a potential trade involving Rays ace David Price has loomed, relatively quietly, in the background.
With Price under contract through 2015, the Rays were never going to be in a rush to peel off the homegrown star. And with a potentially comparable alternative available via free agency in Tanaka, it stands to reason suitors would wait for a shot to bid on Tanaka before offering up prospects for Price.
However, Jon Heyman of CBS Sports recently reported that the Rays are indeed drawing interest from suitors.
Yet somewhat surprisingly, so far they seem wholly unimpressed by what they've heard from the "five or six" teams said to be in serious pursuit of the 2012 Cy Young winner.

Rays people seem unhappy enough with the offers that they're occasionally now speaking aloud about the possibility of keeping Price into the season, and possibly even through the season, assuming they contend again this year.
The Rays seem to be taking the patient approach here, which is the right approach if you need to maximize your return for a franchise-type player. But they also know they can't keep Price forever. Whether he moves in a hot-stove deal or one during the upcoming season, I'd be surprised if Price were still a Ray by the end of 2014.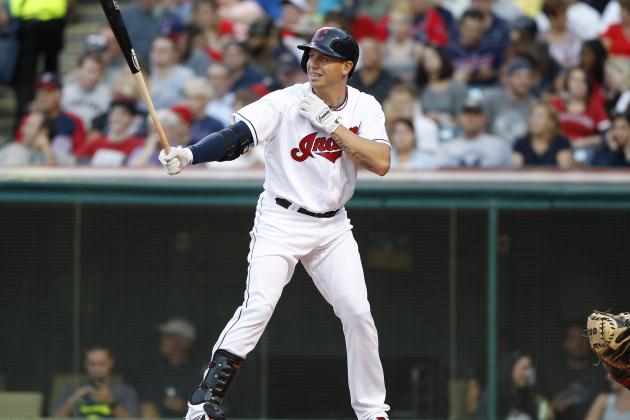 David Maxwell/Getty Images

Entering his walk year with a hot prospect nipping at his heels, the timing looks right for a deal involving Indians shortstop Asdrubal Cabrera. The Indians are willing to listen on Cabrera, Jon Paul Morosi of FOX Sports tweeted earlier this month, also noting that the Tribe have prized prospect Francisco Lindor ready to take over at shortstop once Cabrera is moved.
Cabrera is coming off a down year in 2013, but you'd think the Indians wouldn't have too much trouble moving a shortstop who racked up 6.2 fWAR in 2011-12. However, reports have been scarce on that front, and I'm guessing that's because the market just isn't there. As free-agent shortstop Stephen Drew is learning, it's tough to drum up interest when only a few teams (the Red Sox, Mets and Pirates) are looking to fill a position. The demand has to be there, in other words.
But once the season is underway, things can change in a hurry. All it takes is an injury or two for new trade partners to emerge. And that could very well end up being how Cabrera gets moved.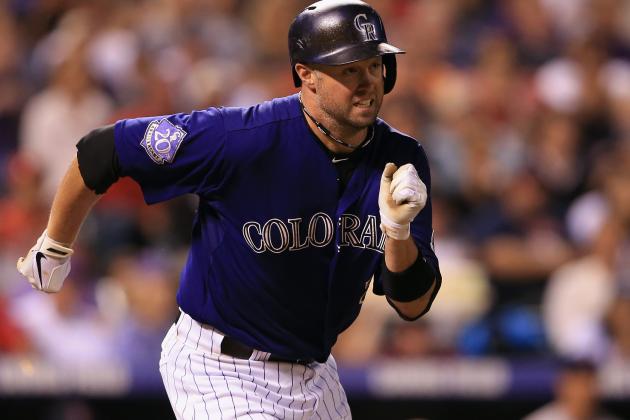 Doug Pensinger/Getty Images

Judging by how they've operated so far this offseason, the Rockies look like they are trying to compete in 2014. However, I question whether that will actually happen, and if it doesn't, what moves the organization will make in response.
One of those moves could be to deal aging veteran slugger Michael Cuddyer, who is entering the final year of a three-year contract he signed after the 2011 season. Cuddyer is a professional-hitter type (.277/.345/.462 career line) coming off a career year offensively, so unless he completely tanks in the first half of 2014, he should draw interest from contenders looking to add a good bat.
Alternatively, it could make sense for the Rockies to hold on to Cuddyer in hopes of recouping draft-pick compensation by making him a qualifying offer next offseason. The problem with that, though, is that Cuddyer will be 35 on Opening Day and might actually accept a qualifying offer (for a one-year salary of roughly $14 million).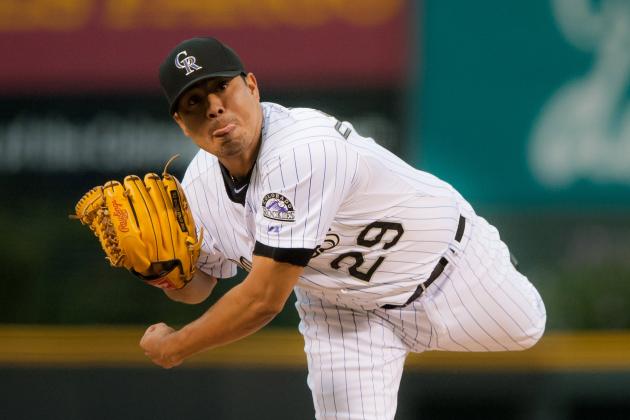 Dustin Bradford/Getty Images

As with Cuddyer, Jorge De La Rosa is another Rockies veteran who could be on the move this season if the team becomes sellers, which, with all due respect to the Rox, looks very possible as of now. De La Rosa, like Cuddyer, is in his walk year and could be quite attractive as a late-season rental for a contender looking for reinforcements on its pitching staff.
After missing most of 2011 and 2012 due to Tommy John surgery, De La Rosa returned in 2013 to make 30 starts (167 2/3 innings), pitching pretty well to a 3.49 ERA/3.76 FIP. Injuries are always going to be a concern for a pitcher who is getting older (33 in April) and missed the better part of two seasons recently, but if De La Rosa pitches like he did in 2013, I think the Rockies will take plenty of calls on him—and would be wise to listen.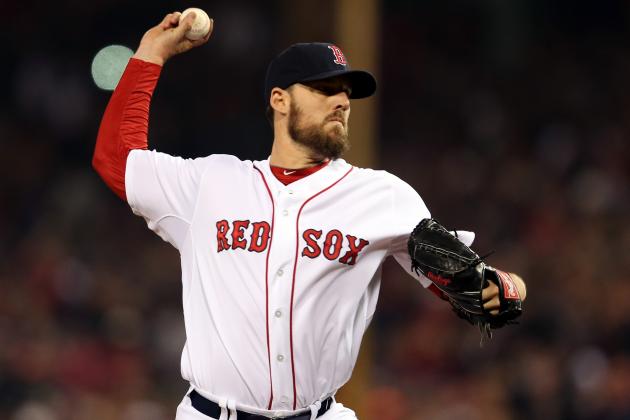 Rob Carr/Getty Images

The Red Sox had a potential logjam in their rotation at the beginning of the offseason, and little has changed since then. Boston's big league rotation is filled out with Jon Lester, Clay Buchholz, John Lackey, Jake Peavy, Ryan Dempster and Felix Doubront. Brandon Workman and Drake Britton pitched out of the bullpen last year but came up through the minors as starters and could be in the mix. As well, the Sox have a handful of well-regarded starting prospects in the minors, as Jason Mastrodonato of MLB.com noted last month.
Nick Cafardo of the Boston Globe reported in October that one of the Red Sox's veteran pitchers was likely to be dealt this offseason. After all, there's no sense in hoarding declining pitchers if you can cash them in for assets in other areas of need and replace them with cost-controlled talent. Lackey, Peavy and Dempster seem like the most sensible candidates to be moved, since none is in the Red Sox's long-term plans.
Reports of trade talks or even interest have been hard to come by, though. Perhaps the Red Sox are waiting for the free-agent market to dry up before shopping their pitchers, just as the Rays are doing with Price. While Peavy and Dempster are entering walk years, the Sox hold an attractive $500,000 option on Lackey for 2015, so I would think teams will check in on him first. He also had the best 2013 among the group.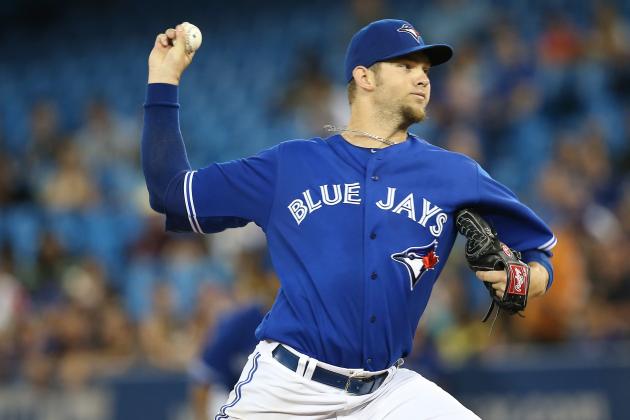 Tom Szczerbowski/Getty Images

The Padres struck quickly this offseason to land Josh Johnson, signing the former Marlins ace to a one-year contract worth $8 million. The deal has been mostly lauded as shrewd maneuvering by both a fallen ace looking to reestablish his value in a cavernous home ballpark and the budget-conscious team that signed him.
But could the Johnson-Padres union be short-lived?
I don't doubt that the Padres are hoping Johnson helps them compete, but I would think they signed him knowing that dealing him in July or August would be an option if the team is out of contention. That's just one option, of course, but I'd say it's as likely as the Padres letting him walk via free agency or trying to re-sign him long term.
If the Padres become sellers while Johnson is in the middle of a good year, they'll probably be able to get a pretty good prospect in return for him in trade. It seems like teams covet their prospects more than ever these days, but if you're a contender in need of a starter and Johnson is pitching like an ace, you can justify the risk for the upside.