Christmas is the time of year that keeps on giving and it's most certainly the season to be jolly with more Premier League fixtures on the timetable this weekend.
Following on from the midweek onslaught of English action, fans are bracing themselves for the third round of matches in just seven days.
Read on for a full rundown of how to catch this weekend's fixtures, along with a preview of some of the more crucial televised clashes.
Week 19 Viewing Information

| | | | | | |
| --- | --- | --- | --- | --- | --- |
| Fixture | Date | Time | Predictions | Viewing Info | Stream |
| West Ham vs. West Brom | Dec. 28 | 12:45 p.m. GMT/7:45 a.m. ET | 1-1 | Sky Sports | SkyGo App |
| Aston Villa vs. Swansea City | Dec. 28 | 3 p.m. GMT/10 a.m. ET | 2-3 | | NBC Sports Live Extra |
| Hull City vs. Fulham | Dec. 28 | 3 p.m. GMT/10 a.m. ET | 3-1 | | NBC Sports Live Extra |
| Manchester City vs. Crystal Palace | Dec. 28 | 3 p.m. GMT/10 a.m. ET | 3-0 | | NBC Sports Live Extra |
| Norwich City vs. Manchester United | Dec. 28 | 3 p.m. GMT/10 a.m. ET | 2-3 | | NBC Sports Live Extra |
| Cardiff City vs. Sunderland | Dec. 28 | 5:30 p.m. GMT/12:30 p.m. ET | 2-1 | Sky Sports | SkyGo App |
| Everton vs. Southampton | Dec. 29 | 1:30 p.m. GMT/8:30 a.m. ET | 2-0 | | NBC Sports Live Extra |
| Newcastle United vs. Arsenal | Dec. 29 | 1:30 p.m. GMT/8:30 a.m. ET | 1-2 | Sky Sports | SkyGo App |
| Chelsea vs. Liverpool | Dec. 29 | 4 p.m. GMT/11 a.m. ET | 1-1 | Sky Sports | SkyGo App |
| Tottenham vs. Stoke City | Dec. 29 | 4 p.m. GMT/11 a.m. ET | 2-0 | | NBC Sports Live Extra |
PremierLeague.com
Cardiff City vs. Sunderland
Two of the most goal-shy sides in the English top flight this season. Cardiff City and Sunderland have netted just four goals apiece in their last six matches; the worst offensive form of any two teams in the Premier League.
OptaJoe showed just how far the pair have been from the title-contending rivals this season:
28 - Manchester City have scored more goals than Sunderland (24) & Cardiff (27) have had shots on target this season. Gulf.

— OptaJoe (@OptaJoe) November 3, 2013
However, a lack of goals doesn't necessarily make for any less of an intriguing encounter, with one of these two clubs set to take an advantage in the race against relegation.
Having crumbled at Liverpool last week, the Bluebirds will look to bounce back from their Anfield demolition in front of a home audience on Saturday, but the Welsh capital hasn't been kind to Cardiff against the Black Cats in recent fixtures of this sort.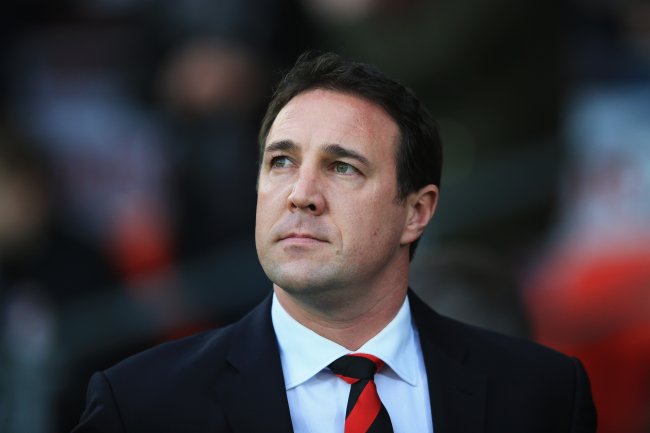 Richard Heathcote/Getty Images
That's because Malky Mackay's side have lost both their Championship meetings against Sunderland—in 2007 and 2004—and Gus Poyet will be hoping it's third time's the charm this weekend.
A win would be huge in terms of survival chances for either side, although it's basement club Sunderland who will undoubtedly be all the more desperate for the three points, which could get them off the bottom of the table.
Prediction: Cardiff City 2-1 Sunderland
Newcastle United vs. Arsenal
Who will emerge from St. James' as winner this weekend?
These two clubs produced a magnificent haul of 11 Premier League goals over the course of their two fixtures last season, although it's worth mentioning that only one of those came outside the 7-3 thriller at the Emirates Stadium.
A year to the date since that historic encounter, the two sides once again meet in the hopes of entertaining, except Alan Pardew will be praying that it's his side who can come out on the winning side of matters.
The Magpies' best form this season has come at St. James' Park and it will be crucial that Loic Remy and an in-form Yoan Gouffran are utilised to their full potential if the northeast hosts are to come out with any kind of result against the title contending Gunners.
Prediction: Newcastle United 1-2 Arsenal
Chelsea vs. Liverpool
Both Chelsea and Liverpool have had a tough run of fixtures lately, but the mega matchups get no reprieve just yet with the Reds travelling to Stamford Bridge on Sunday.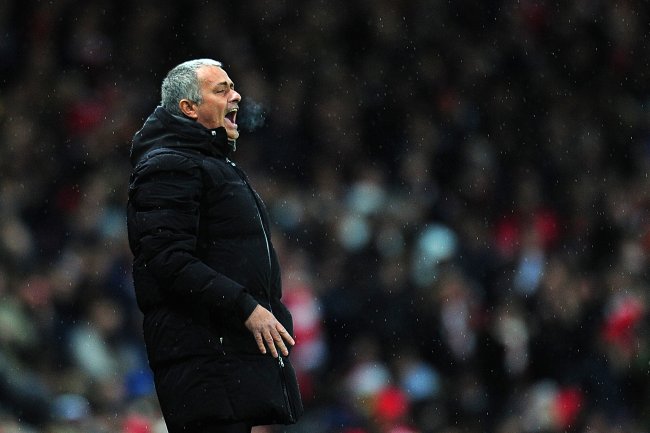 Shaun Botterill/Getty Images
There, Brendan Rodgers' side will seek to maintain their run at the title, but face a big task in surmounting Jose Mourinho's unbeaten league record at Stamford Bridge.
The strike rates couldn't be going in any more opposite a fashion for the two clubs this season, Luis Suarez and Daniel Sturridge giving the Merseysiders plenty of reason to be joyful this term while Chelsea have struggled to find any kind of talismanic forward.
Squawka showed precisely how that difference in attacking approach has come across in the shot count:
Liverpool have had the most shots by an EPL side from inside the area this season (118). Chelsea have the most from outside the box (112).

— Squawka Football (@Squawka) December 19, 2013
It's that lack of a clinical attack that could tell the tale for the Blues, although Liverpool still have a challenge in breaking down Chelsea's defensive poise.
Prediction: Chelsea 1-1 Liverpool