Granny Pitch-Invader Escorted off the Field in Portugal
December 24, 2013

Sport TV
Things got a little rowdy after Braga's 2-2 draw at Maritimo last week. Fans invaded the pitch, and among them was an older lady intent on making her point.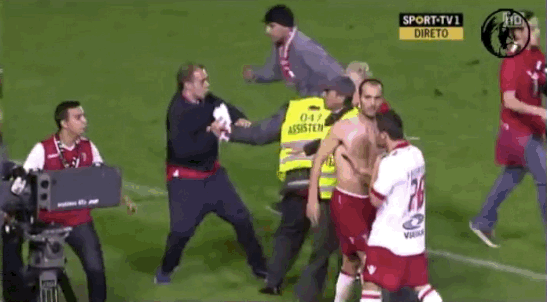 Business Insider
The granny pitch-invader was soon led away from the aggro. Did she react with anger at the way she was treated?
Not a bit of it. She smiled and laughed the whole thing off like a trooper.
We salute you, granny fan of Braga. Let your smile be the mood of 2014.