49ers' NaVorro Bowman Redeems Himself with Pick-6 After Missing Onside Kick
December 24, 2013

Bleacher Report
Emotions ran the full gamut as the Atlanta Falcons made an attempt in the final minutes to spoil what could be the San Francisco 49ers' final game at Candlestick Park. And 49ers linebacker NaVorro Bowman was front and center in a wild sequence of events that ensued.
Atlanta trailed, 27-17, with just over two minutes remaining in regulation when Tony Gonzalez caught a two-yard touchdown pass to make it a three-point game, and the 49ers were flagged for roughing the passer on the play.
With the kickoff coming from midfield, the Falcons went for the onside kick. Bowman whiffed as he went for the ball, and Falcons running back Jason Snelling made an incredible one-handed scoop to recover the football: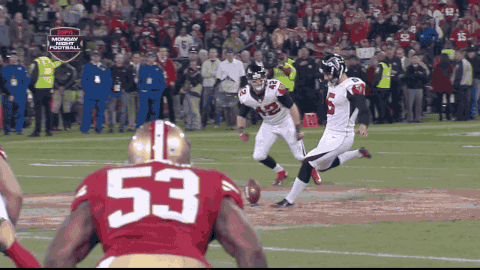 Bleacher Report
The recovery put the Falcons in great position to tie the game and perhaps take the lead.
However, Bowman redeemed himself with a terrific play, picking off Matt Ryan's pass and returning it 89 yards for a touchdown, complete with a dive and somersault into the end zone: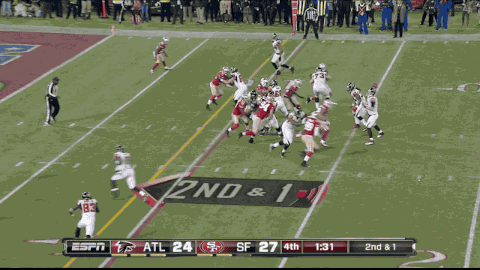 Bleacher Report
The pick-six gave the 49ers a 34-24 lead with just over a minute remaining.
Bowman's touchdown not only changed the game, but it also possibly altered the course of the season for the 49ers. San Francisco clinched a playoff berth with the victory.