From the minute that Randy Orton captured the WWE World Heavyweight Championship at TLC on December 15, speculation turned to who would be the first Superstar to challenge The Viper for the newly unified title.
Would it be John Cena, the man he defeated for the title? How about Daniel Bryan, who had never received a fair, one-on-one match against Orton? Or CM Punk, who had been out of the title picture and focused on ridding the company of Paul Heyman for the entire fall?
With only one heavyweight title for every major Superstar to chase, the number of legitimate contenders is limited.
Which competitors are the best choices for contenders to Orton's title?
Let's take a look.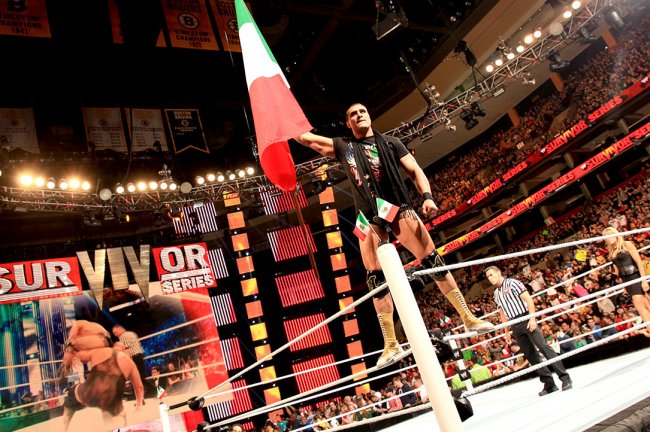 Photo Credit: WWE.com
7. Alberto Del Rio
The former World Heavyweight champion has fallen off significantly since dropping the title to John Cena in October at Hell in a Cell. Losses to Sin Cara (it's like he's a totally different guy) have done him no favors, and and a concussion suffered two weeks ago has killed any momentum he may have hoped to carry into 2014.
The silver lining for the Mexican-born Superstar is that management perceives him to be a top-shelf main event talent and trusts him at the top of the card, as evidenced by his repeated championship pushes. He will recover from his recent lull, which is the result of WWE's "cool down, heat up" style of booking, and find himself right back in the hunt for the top prize in wrestling.
Being a heel contender at a time when the champion is also a villain limits the possibility that Del Rio will receive a straight, one-on-one match. Without a babyface in the mix to make it a triple threat or even a Fatal 4-Way match, the title match is not coming for Del Rio.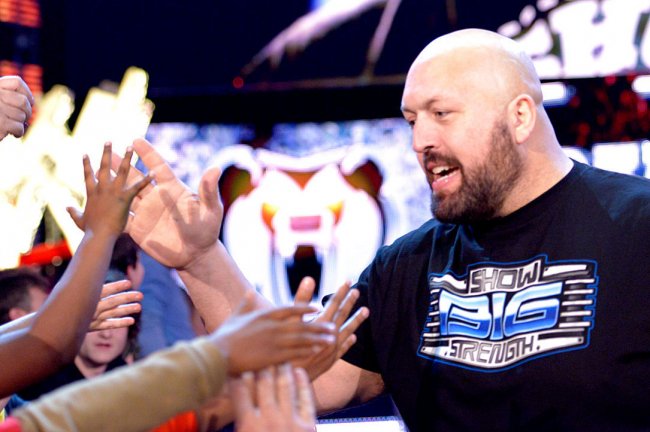 Photo Credit: WWE.com
6. Big Show
The World's Largest Athlete had his opportunity to challenge Randy Orton for the WWE Championship back at November's Survivor Series, and the match was an unadulterated failure. The giant looked slow and out of shape, the crowd was apathetic, and the deathly boring feud was put out of its misery immediately thereafter.
Since seeing his most recent main event push crash and burn, Big Show has been relegated to the midcard and teaming with Rey Mysterio.
With the low buyrate for the Survivor Series seemingly damning any chance he has at a sustained main event push anytime soon, Show seems unlikely to find himself in the title picture as 2014 approaches.
Luckily for him, "seems" and "is" are two different things.
With the 30-man battle royal being the selling point for the Royal Rumble event, the big man could easily face Orton for the WWE World Heavyweight Championship in the evening's undercard and not heavily influence the buyrate.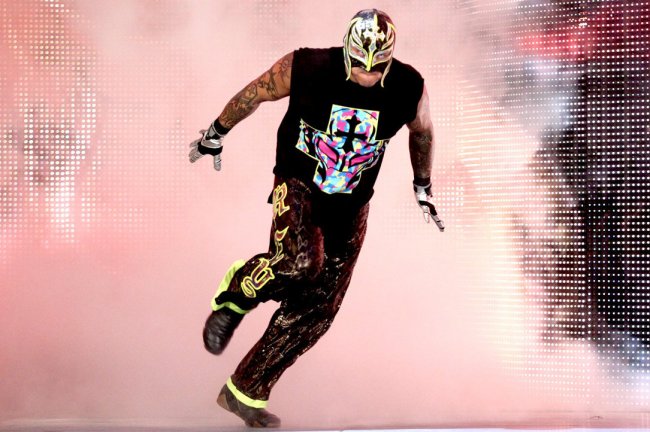 Photo Credit: WWE.com
5. Rey Mysterio
The two-time World champion returned to the ring in November after missing nine months of action thanks to chronic knee injuries. Since then, he has looked faster and better than he has in years.
He has been used primarily in tag team matches in an attempt to limit the amount of wear and tear on his knees.
In recent weeks, he has scored wins over The Shield, the Wyatt Family, the Real Americans and, last Monday night, current tag champions Goldust and Cody Rhodes.
While Mysterio may best be suited for tag team wrestling at this point in his Hall of Fame-worthy career, he has enough left in the proverbial tank to deliver in at least one more major championship match.
Instead, he will have to settle for returning to the match in which he set records way back in 2006: the Royal Rumble.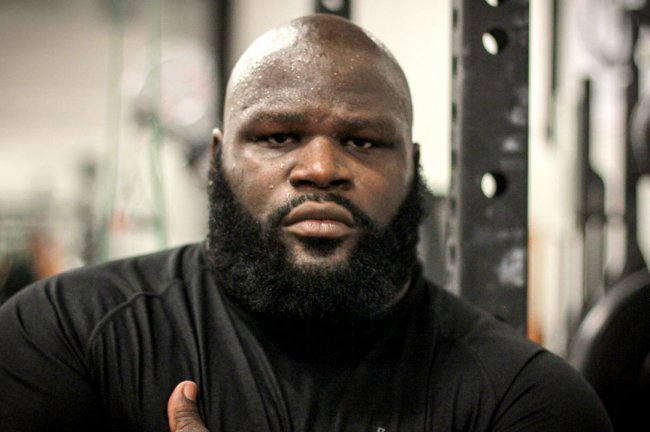 Photo Credit: WWE.com
4. Mark Henry
The World's Strongest Man has been among the most protected Superstars in WWE in 2013. He has rarely lost clean and has won more times than not.
Since returning from an injury that kept him sidelined throughout the fall, Henry has served as a mentor for intercontinental champion Big E. Langston and teamed with the rising star on several occasions, including wins over the Real Americans and former Paul Heyman guys Ryback and Curtis Axel.
Henry has been booked so strongly since 2011, when he won his first World Heavyweight Championship, that he could easily be thrown into a program against Randy Orton and be perceived to have at least a shot of capturing the WWE World Heavyweight title.
While that may be the case, Henry is nowhere near where he needs to be in terms of his position on the card. As a result, he cannot be ranked higher than fourth on this list.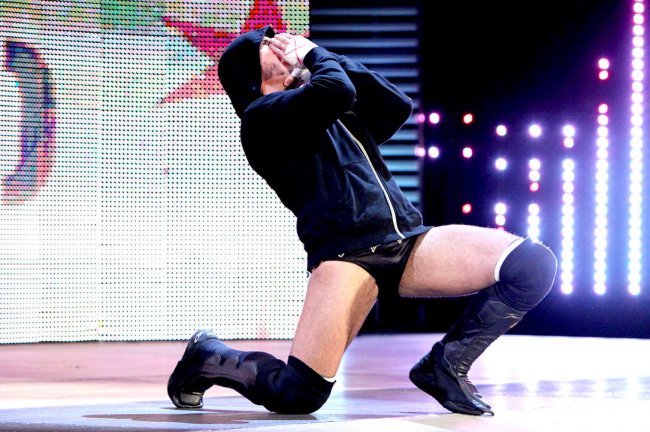 Photo Credit: WWE.com
3. CM Punk
The Best in the World is coming off a huge Three-on-One Handicap match against The Shield at TLC and appears to be on a crash course with The Authority. A championship match against Triple H and Stephanie McMahon's hand-picked "face of WWE" Orton would be a logical chapter in the story being told.
It does seem a bit early for that story to play out, however, as the story is in its infancy, and Punk's conflict with The Shield does not seem as though it is complete.
There may come a time in the near future when Punk in reintroduced to the title picture, but for now, he is simply the third-best choice to challenge Orton.
Besides, a potential match against Triple H at WrestleMania would be far more important and prestigious than a title match one-third of the way down the card and against a champion as poorly booked as Orton has been recently.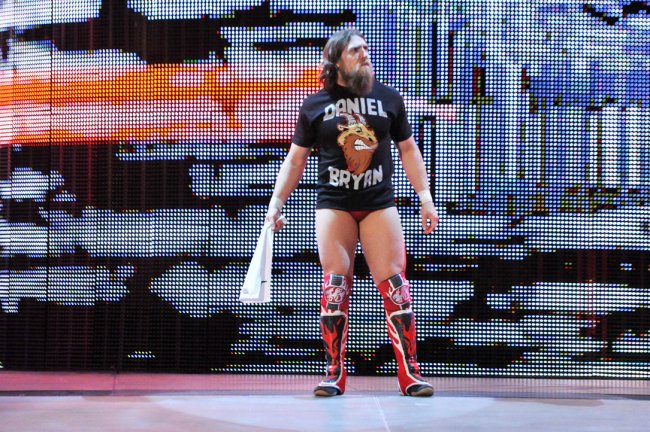 Photo Credit: WWE.com
2. Daniel Bryan
The goat-faced former WWE champion had his best match in months against Orton last week on Monday Night Raw. His interaction with Orton and John Cena on SmackDown hinted at a potential Triple Threat match for the title at Royal Rumble. That match would give fans a second star-studded bout to look forward to outside of the annual Rumble contest.
The dark cloud hanging over that scenario is Bryan's unfinished rivalry with the Wyatt Family.
Friday night during SmackDown, Bryan was assaulted by Bray Wyatt, Luke Harper and Erick Rowan and knocked out of the scheduled main event tag match.
Creative does not seem to know what direction it wants to take Bryan, like so many other characters on the show. With its focus split between two separate stories, it is impossible to rank Bryan higher than No. 2.
Which brings us to...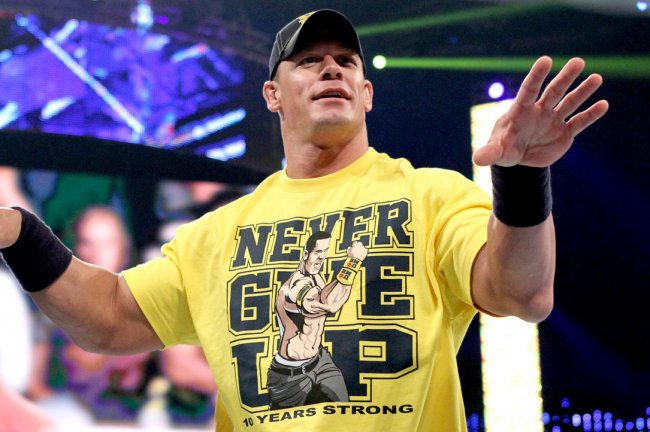 Photo Credit: WWE.com
1. John Cena
The true fact of WWE, Cena is the top contender to the title he came so very close to winning last Sunday night at TLC for two different reasons.
The first is that, in WWE logic, Cena has a perfectly legitimate gripe regarding the outcome of the unification match thanks to the fact that Orton used handcuffs—despite the use of tables, ladders and chairs being completely legal. Apparently those three weapons are okay, but handcuffs are far too extreme to justify using in any situation.
The second reason Cena is the best choice for Orton's first contender is more of a knock on the creative team than anything.
While both CM Punk and Daniel Bryan are deserving contenders, their side angles make it very difficult to free them up for a title match against Orton.
Cena does not have that problem. So, despite the fact that he was cleanly defeated by Orton back at TLC, the leader of the Cenation is a somewhat logical No. 1 contender.