The NFL playoff picture has become much clearer following Week 16.
However, 10 teams are still alive for the four remaining playoff spots heading into the final weekend of the 2013 regular season. One wild-card spot remains open in the AFC, while all four division titles are up for grabs in the NFC in addition to the conference's final Wild Card berth.
With the stage set for a dramatic conclusion to the regular season, let's take a closer look at where all 32 teams stand heading into Week 17.
Power rankings based on overall regular-season performance. Top Super Bowl favorites, according to VegasInsider.com, are italicized.
1. Seattle Seahawks (12-3)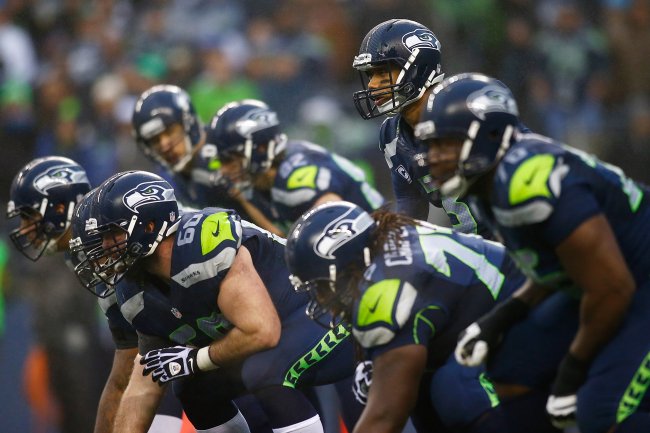 Jonathan Ferrey/Getty Images
The Seahawks finally stumbled at home in Week 16. However, it's difficult to argue they're not the best all-around team in the NFL. Seattle runs the ball effectively, shuts down the pass and doesn't turn the ball over.
Plus, the road to Super Bowl XLVIII will likely run through the Emerald City, where Richard Sherman and the Hawks have been dominant in recent years:
Thanks for the great support 12s.... We have to play better... Starting with myself.... We will respond as a team

— Richard Sherman (@RSherman_25) December 23, 2013
2. Denver Broncos (12-3)
Losing Von Miller for the season is a huge blow for an already vulnerable Broncos defense. But with Peyton Manning having thrown for a record 51 touchdown passes this season, Denver was already going to be leaning on its high-powered offense come January.
The Broncos rank first in pass offense and first in scoring offense through 16 weeks, racking up more than 340 yards per game through the air and scoring more than 38 points per week.
3. Carolina Panthers (11-4)
The Panthers can wrap up the NFC South division and a first-round bye in the NFC playoffs with a win at the Falcons in Week 17. Carolina will be a seven-point favorite on the road.
A Panthers loss and a Saints win in Week 17 would hand New Orleans the division title and force Carolina on the road as an NFC Wild Card.
4. New England Patriots (11-4)
Rob Carr/Getty Images
New England still has an outside shot at earning the No. 1 seed in the AFC in Week 17. The Patriots need to win and have the Broncos lose in Oakland. Regardless, the Pats will be mighty favorites this weekend when they host the Bills at Gillette Stadium, where they are a perfect 7-0 in 2013.
5. San Francisco 49ers (11-4)
The Niners have won five in a row to secure a playoff berth. A win in Week 17 at Arizona would have San Francisco soaring into the postseason. And with the 49ers boasting one of the top rushing attacks and defenses in all of football, there's no doubt this team is built to win it all this winter.
If the Niners beat the Cardinals in Week 17 and the Seahawks lose to the Rams, San Francisco will win the NFC West for the third straight year.
6. Cincinnati Bengals (10-5)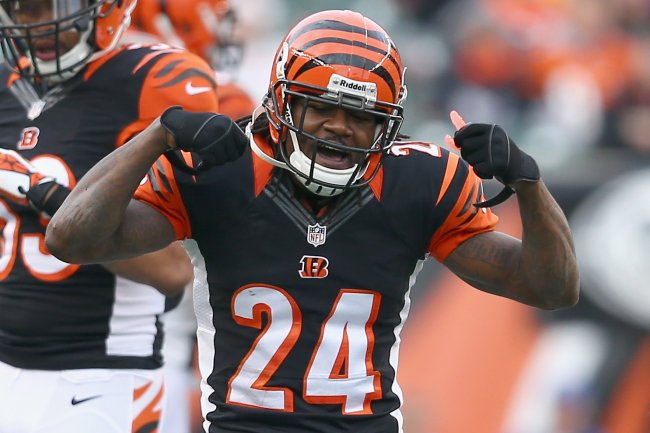 Andy Lyons/Getty Images
The Bengals have won the AFC North for the first time since 2009 and will take aim at their first playoff win since 1990 next month regardless of how they fare in Week 17 against the Baltimore Ravens.
Although the Bengals have a long road ahead, head coach Marvin Lewis is proud of what his team has accomplished, reaching the postseason for the third straight season, per Bengals.com's Geoff Hobson: "That's a credit to the guys in there and it's an awesome thing. It's one more checkmark we can get off the wall and now is a chance to get another one. I look forward to that. Until you do people can always take shots at you and now that that's done we can move on to the next one."
7. Indianapolis Colts (10-5)
Indianapolis' Week 16 win at Kansas City may not matter in terms of playoff positioning, but it could loom large if the Colts wind up hosting the Chiefs on Wild Card Weekend.
8. Arizona Cardinals (10-5)
Despite having gone 7-1 over its last eight games, 10-win Arizona could miss the postseason. Both the 49ers and Saints control their own destiny in the two NFC wild-card spots.
The Cardinals need to beat the Niners and have the Bucs beat the Saints in Week 17 in order to snag the conference's final wild-card berth.
9. New Orleans Saints (10-5)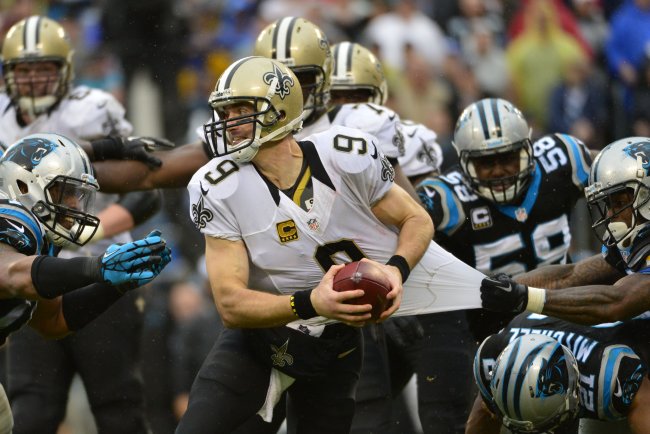 Bob Donnan-USA TODAY Sports
The Saints have lost three of their last four games overall and have struggled immensely on the road this season, finishing 3-5 outside of the Superdome. That's something to watch for if New Orleans is forced to hit the road this January.
If Carolina beats Atlanta in Week 17, the Saints will likely have to win three road games in order to reach Super Bowl XLVIII.
10. Kansas City Chiefs (11-4)
The Chiefs are headed to the playoffs thanks to a 9-0 start. However, a 2-4 run over their last six games means they'll begin their postseason journey on the road as a Wild Card.
Week 17's regular-season finale at San Diego will have no bearing on where Kansas City winds up in the AFC playoff picture. The Chiefs are locked into the No. 5 seed.
11. Philadelphia Eagles (9-6)
Philadelphia has been awfully impressive over the second half of the season, going 6-1 and maximizing its offensive weapons. In addition to leading the league in rushing, the Eagles boast a top-10 passing attack.
#Eagles are fourth team in @NFL history with 12 games of 400-plus yards of total offense. NFL record is 13 set by the Saints in 2011.

— Philadelphia Eagles (@Eagles) December 23, 2013
Despite their offensive brilliance of late, the Eagles must win at Dallas in Week 17 in order to clinch the NFC East and a playoff berth.
12. San Diego Chargers (8-7)
San Diego has won three in a row to give itself a shot at the postseason. But the Chargers need to beat the Chiefs at home and get help from Miami and Baltimore in order to reach the playoffs for the first time since 2009.
13. Baltimore Ravens (8-7)
Patrick Smith/Getty Images
A 4-6 start to the year has given the defending Super Bowl champions very little room for error.
The Ravens controlled their own destiny in the AFC North heading into Week 16. But a 41-7 home loss to the New England Patriots means Baltimore will need to beat Cincinnati and get some help from the Dolphins and Chargers.
14. Chicago Bears (8-7)
The Bears missed a golden opportunity to lock up the NFC North in Week 16, losing 54-11 at Philadelphia to set up a winner-take-all showdown with Green Bay in Week 17. Chicago beat the Aaron Rodgers-less Packers in Week 9 at Lambeau Field, but the Bears don't yet know whether they'll be facing off against the former league MVP in Week 17.
15. Dallas Cowboys (8-7)
Dallas saved its season with a dramatic come-from-behind win at Washington in Week 16. But unless the Cowboys can finish the job against the Eagles (potentially without Tony Romo) at Jerry's World on Sunday Night Football in Week 17, it won't matter.
Cowboys QB Tony Romo has been ruled out the rest of the season due to his back injury, per league source.

— Adam Schefter (@AdamSchefter) December 23, 2013
If the Cowboys win, it'll mark the first time since 2009 that they've won the division and made the playoffs. If they lose, it'll mark their third consecutive 8-8 season.
16. Miami Dolphins (8-7)
The Miami Dolphins will host the New York Jets in Week 17 with a wild-card berth on the line for the home team. Although the oddsmakers like Miami by a touchdown at home, the Dolphins will need to score more than zero points this weekend if they are to have any shot at all.
17. Pittsburgh Steelers (7-8)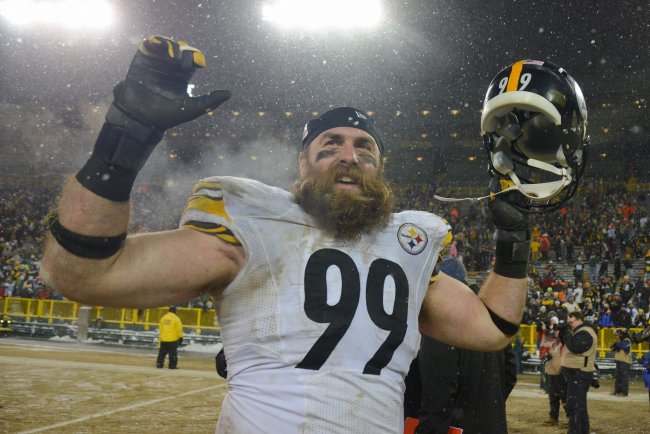 Benny Sieu-USA TODAY Sports
Pittsburgh has won two in a row to keep its slim playoff hopes alive. The Steelers will be heavy favorites against the Browns in Week 17 but need help from the Dolphins, Ravens and Chargers.
However, NFL Network reporter Ian Rapoport points out that such a scenario isn't as unlikely as it seems:
To make the playoffs, #Steelers need to win and have #Dolphins, #Ravens & #Chargers all lose. That last happened Week 13, 2012. Not crazy

— Ian Rapoport (@RapSheet) December 23, 2013
18. Green Bay Packers (7-7-1)
Despite Green Bay's struggles without Aaron Rodgers, the Packers are a Week 17 win away from earning a home playoff game next month, per SportsCenter on Twitter:
The oldest rivalry in NFL will be an NFC North Championship game next week. Bears host Packers with winner clinching division & playoffs.

— SportsCenter (@SportsCenter) December 23, 2013
Head coach Mike McCarthy has also made it clear that he wants a decision on Rodgers' playing status for Week 17 to be confirmed well in advance of Sunday's pivotal clash, per NFL.com's Dan Hanzus: "Sooner than later, absolutely. I think, No. 1, for the football team, but also Aaron Rodgers. I think it's important for us to make a quicker decision. This is obviously frustrating and stressful for Aaron, but also our football team. I want them to know who the quarterback is going to be."
19. St. Louis Rams (7-8)
Back-to-back impressive home wins over New Orleans and Tampa Bay have the Rams in position to finish .500 for the first time since 2006. Despite its strong play of late, St. Louis will have to wait until 2014 to attempt to end its nine-year playoff drought.
20. Detroit Lions (7-8)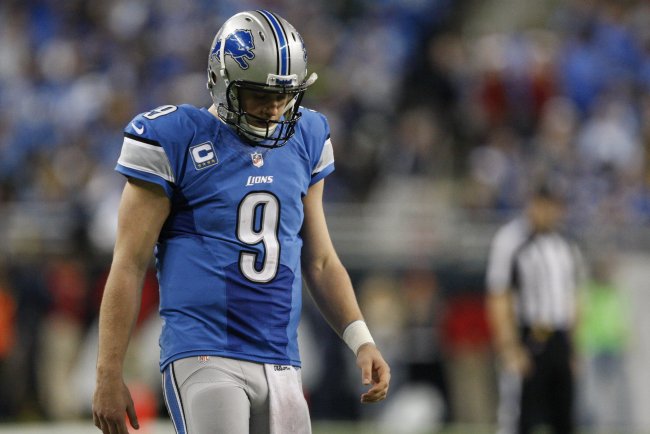 Raj Mehta-USA TODAY Sports
Detroit squandered an incredible opportunity to reclaim the NFC North throne in Week 16, as the Packers and Bears both lost. Now at 7-8, the Lions have been eliminated from postseason contention and will be watching the playoffs from home for the 13th time in the past 14 seasons.
21. New York Jets (7-8)
The Jets are out of the playoff race heading into the final weekend of the regular season. But you can bet New York will be determined to keep Miami out of the postseason, especially after the Dolphins whooped the Jets 23-3 at MetLife Stadium in Week 13.
22. Buffalo Bills (6-9)
Few teams have suffered for as long as the Buffalo Bills. And unless the AFC East bottom dweller can upset the Patriots in New England in Week 17, they'll finish 6-10 for the third straight year and for the fourth time since 2009.
23. Tennessee Titans (6-9)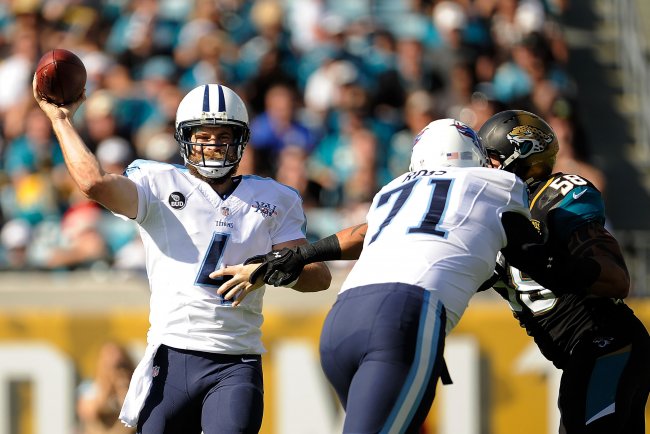 Stacy Revere/Getty Images
Tennessee's narrow road win over Jacksonville in Week 16 ended a three-game losing skid. The Titans will look to finish the season on a high note when they host the reeling Texans in Week 17.
The Titans, who have lost five straight home games, will be six-point favorites.
24. New York Giants (6-9)
The Giants' overtime win at Detroit makes you wonder where this team would be if not for an 0-6 start to the season. New York is 6-3 since Week 7.
25. Atlanta Falcons (4-11)
After Week 16's loss to the 49ers, the Falcons will have to beat the Carolina Panthers in Week 17 to avoid their worst season since 2007.
Injuries have doomed Atlanta in 2013, but dismal defensive play and an inability to run the ball have contributed to the demise.
26. Minnesota Vikings (4-10-1)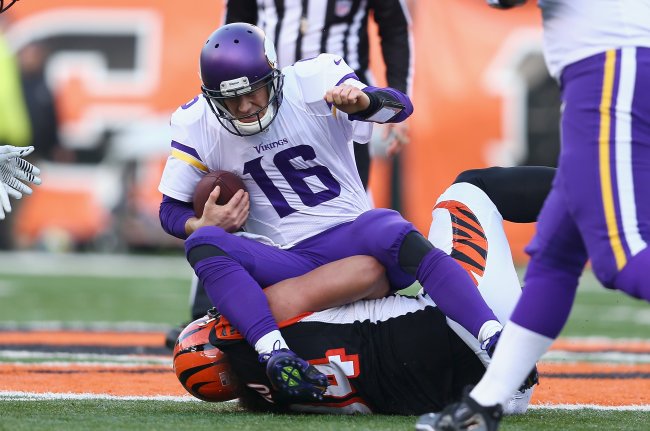 Andy Lyons/Getty Images
The Vikings were blown out at Cincinnati in Week 16 and will miss the playoffs for the third time in the last four years. Minnesota will conclude the year against the Detroit Lions at home in Week 17. The two division rivals will be playing solely for pride, though, as both have been eliminated from playoff contention.
27. Tampa Bay Buccaneers (4-11)
Tampa Bay's offense has been virtually nonexistent in three of the past four weeks. As a result, the Bucs have gone just 1-3 over their past four games.
28. Oakland Raiders (4-11)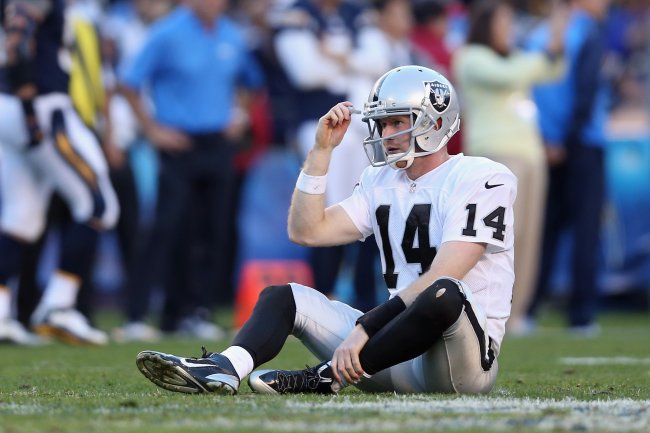 Jeff Gross/Getty Images
Oakland has dropped five in a row and will finish 2013 with a dismal 1-7 road record following Week 16's 26-13 loss at San Diego. The Raiders will host Denver in their regular-season finale. Unsurprisingly, the Raiders will be favored to finish 4-12 for the second time in three years and the third time since 2007.
Keep in mind that Terrelle Pryor will start at quarterback for Oakland in Week 17, per beat writer Jerry McDonald on Twitter:
Dennis Allen says Raiders will start Terrelle Pryor vs. Broncos.

— Jerry McDonald (@Jerrymcd) December 23, 2013
Raiders' Allen says Pryor needs further evaluation. Loves what McGloin has done, considers him part of organization going forward.

— Jerry McDonald (@Jerrymcd) December 23, 2013
29. Jacksonville Jaguars (4-11)
No team in the NFL has been outscored by more points since Week 1 than the Jacksonville Jaguars. The Jags went 4-1 after their bye week but have now lost two in a row heading into their season finale at Indianapolis.
30. Cleveland Browns (4-11)
The Browns have lost six straight games since their bye week and will close out the year at Pittsburgh in Week 17. Keep in mind that Cleveland lost 27-11 its last time out against the Steelers in Week 12.
31. Washington Redskins (3-12)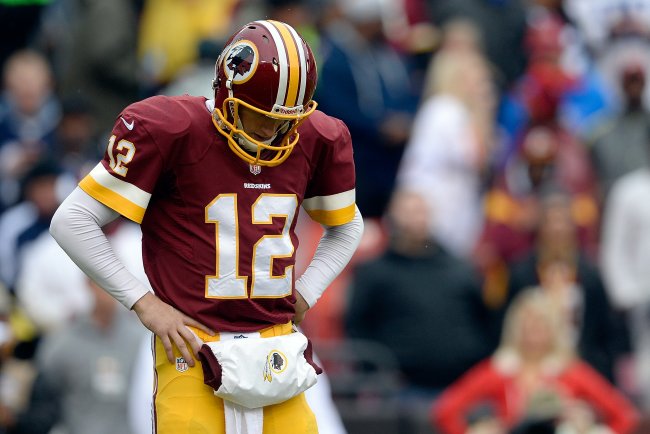 Patrick McDermott/Getty Images
Washington has lost seven in a row and will have to win at the New York Giants this weekend to avoid its worst season since 1994.
What's more, the Redskins gave away what would be an excellent draft pick to get RG3 two years ago.
32. Houston Texans (2-13)
The Texans have dropped 13 straight games overall and boast the second-worst scoring differential in the NFL this season.
Mercifully, Houston will wrap up the season at Tennessee in Week 17.
Follow Bleacher Report Featured Columnist Patrick Clarke on Twitter.