NFL Playoff Scenarios 2013: Week 17 Games with Postseason Implications
Use your ← → (arrow) keys to browse more stories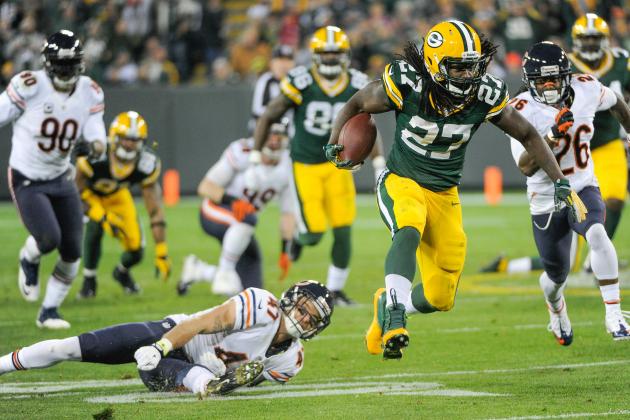 Benny Sieu-USA TODAY Sports

Week 17 of the NFL season has finally arrived, and with it comes several high-profile matchups that will ultimately decide the playoff picture.
Just as the schedule gurus planned it, right?
Two games will act as division championships in Week 17, while a variety of others will in one way or another impact not only which teams get in, but where they are seeded.
As noted in the tables below, the sixth seed in the AFC, all NFC division titles and wild-card spots are still up for grabs.
In other words, buckle the seatbelt and get ready for a crazy finale.
Current AFC Playoff Picture

| | | | |
| --- | --- | --- | --- |
| Rank | Team | Record | Entry Path |
| 1 | Denver Broncos | 12-3 | AFC West |
| 2 | New England Patriots | 11-4 | AFC East |
| 3 | Cincinnati Bengals | 10-5 | AFC North |
| 4 | Indianapolis Colts | 10-5 | AFC South |
| 5 | Kansas City Chiefs | 11-4 | Wild Card |
| 6 | Miami Dolphins | 8-7 | Wild Card |
| 7 | Baltimore Ravens | 8-7 | |
| 8 | San Diego Chargers | 8-7 | |
| 9 | Pittsburgh Steelers | 7-8 | |
All Others Eliminated
Current NFC Playoff Picture

| | | | |
| --- | --- | --- | --- |
| Rank | Team | Record | Entry Path |
| 1 | Seattle Seahawks | 12-3 | NFC West |
| 2 | Carolina Panthers | 11-4 | NFC South |
| 3 | Philadelphia Eagles | 9-6 | NFC East |
| 4 | Chicago Bears | 8-7 | NFC North |
| 5 | San Francisco 49ers | 10-4 | Wild Card |
| 6 | New Orleans Saints | 10-5 | Wild Card |
| 7 | Arizona Cardinals | 10-5 | |
| 8 | Dallas Cowboys | 8-7 | |
| 9 | Green Bay Packers | 7-7-1 | |
All Others Eliminated
Green Bay Packers vs. Chicago Bears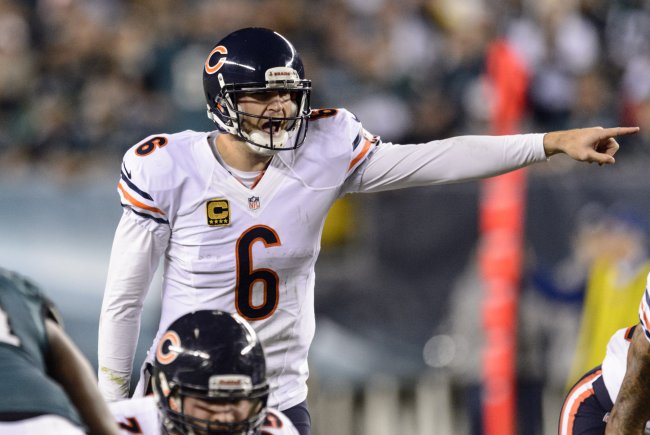 Howard Smith-USA TODAY Sports
The NFC North championship will be decided by the game this week between the Green Bay Packers and Chicago Bears. Each team in the division has seemingly not wanted to win it, as noted by Detroit eliminating itself from playoff contention in Week 16 with an overtime loss to the New York Giants.
But that's not all. Green Bay lost to the Pittsburgh Steelers, and then Chicago went out on Sunday night and got laughed out of the building in a 54-11 loss to the Philadelphia Eagles.
It is time both teams put up or shut up—a loss means missing the playoffs entirely thanks to the NFC being so strong this year.
Despite this being a road contest, Green Bay has the edge in this one. The Bears just gave up 54 points and 514 total yards and also rank dead last against the run, which will be a major issue against Eddie Lacy, who broke the single-season record for rushing yards by a rookie in Green Bay thanks to his 1,112 rushing yards and 10 scores so far.
History is not on Chicago's side, either, as Kevin Fishbain of Hubarkush.con illustrates:
The Bears are 1-6 in the 7 times they have played the Packers in the final game of the season (since 1968).

— Kevin Fishbain (@kfishbain) December 23, 2013
If history has its way, Chicago will miss out on the playoffs in Marc Trestman's first year as coach, while Green Bay will sneak in presumably without the help of Aaron Rodgers.
Baltimore Ravens vs. Cincinnati Bengals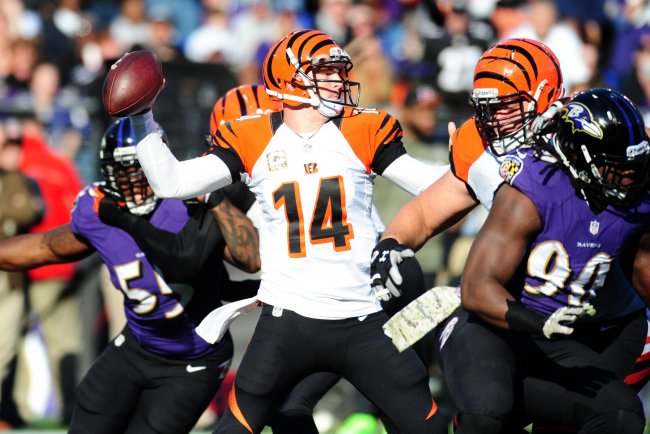 Evan Habeeb-USA TODAY Sports
Talk about an under-the-radar matchup. An unfortunate one, at that—if Baltimore had won a week ago, this game would have decided the AFC North champion.
Instead, the defending champions went out at home in Week 16 and embarrassed themselves in a 41-7 loss to New England. Now Baltimore must travel to Paul Brown Stadium and get a win, paired with a loss by the Miami Dolphins or San Diego Chargers to sneak into the playoffs.
A horrible position for the Ravens to be in, as receiver Torrey Smith detailed, via Jeff Zrebiec of the Baltimore Sun:
"We are what we are because we earned it," said Smith, who was held to three catches for 69 yards and didn't make his first reception until late in the third quarter. "There's no secret to it. It's on us to go out there and take care of business next week. It's not really a great feeling that you know you need help."
But this game has major implications for Cincinnati, too. The Bengals have been defeated in the first round of the playoffs in consecutive years, so a bye and home-field advantage is ideal.
Cincinnati gets that with a win and a New England Patriots loss. But that does not do this justice—keep in mind Cincinnati is 7-0 at home this year and has scored more than 40 points in four straight at Paul Brown Stadium—meaning Cincinnati has the momentum at home that can translate to a Super Bowl berth rather quickly.
It may not be a division-deciding contest, or even all it could have been, but this classic AFC North battle is important nonetheless.
Philadelphia Eagles vs. Dallas Cowboys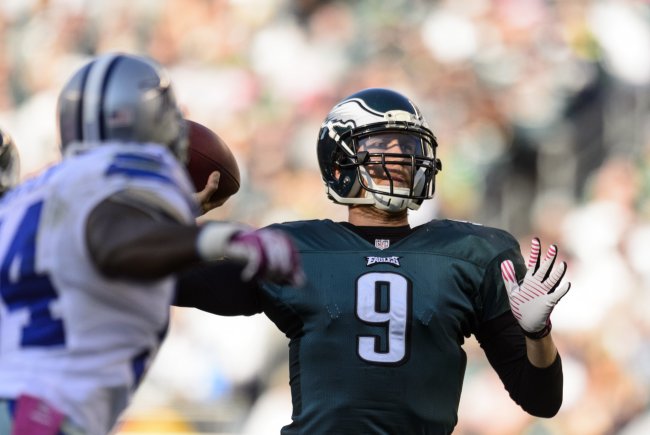 Howard Smith-USA TODAY Sports
Here we go again.
If fans are sick of seeing Tony Romo and the Dallas Cowboys choke on Sunday Night Football, or near the end of the year in general with playoffs on the line, they may not want to tune into Week 17's late Sunday prime-time affair.
As ESPN's Adam Schefter points out, the Cowboys simply do not have success in this type of game:
Cowboys playing 8th win-or-go-home game in Week 17 or playoffs with Tony Romo as starting QB. They're 1-6 in past 7 games, 0-3 in week 17.

— Adam Schefter (@AdamSchefter) December 23, 2013
But, Romo did much to save his reputation last week with a comeback victory over the Washington Redskins. Romo threw a touchdown with 1:08 remaining to win, 24-23.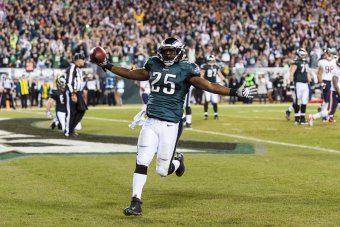 Howard Smith-USA TODAY Sports
Like the NFC North title game and as Schefter alludes, the loser here sees their season end.
Dallas did notch a Week 7, 17-3 win over these Eagles, but times have changed. Chip Kelly's team has since hit its stride and scored 24 or more in seven straight games. Dallas' defense, which allows a league-worst 418.6 yards per game, must find a way to deal with the NFL's leading rusher, LeSean McCoy.
No matter the outcome, the winner will deserve the playoff berth and can make some noise in the NFC bracket. Legacy-wise, it just means more to some than others.