Sports Movies to Get Excited for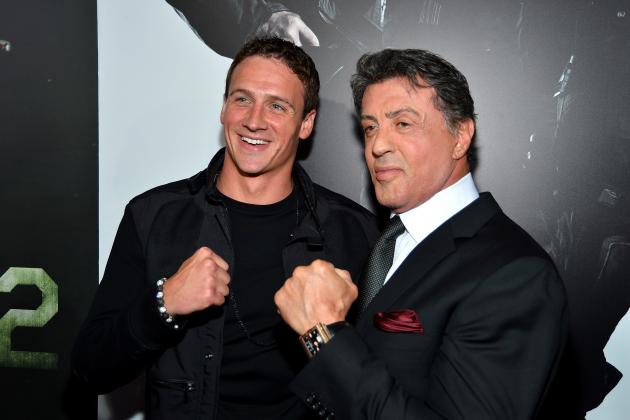 Frazer Harrison/Getty Images

Thankfully, 2014 looks a lot brighter than 2013 when it comes to movies about athletes.
In the coming year, Kevin Costner makes a return the sports film world, Channing Tatum plays an Olympic wrestler and those of you wondering about Dock Ellis' LSD-assisted no-hitter will have all of your questions answered.
Dim the lights and grab a handful of popcorn as we introduce sports movies to get excited for in 2014.
Begin Slideshow

»
In Theaters: 2014 (TBD)
Starring: Steve Carell, Channing Tatum, Mark Ruffalo
Foxcatcher tells the true story of brothers Mark and Dave Schultz (Tatum and Ruffalo), a pair of Olympic wrestlers who befriend idiosyncratic millionaire Charles du Pont (Carrell).
The film, which is directed by Moneyball mastermind Bennett Miller, received Oscar buzz in 2013. But, a late year postponement of the movie's release date pushed it out of contention for this year.
Vaunting an all-star cast and a ridiculously twisted storyline, Foxcatcher is arguably the most anticipated sports movie of 2014.
In Theaters: March 2014
Starring: Aaron Paul, Chillie Mo, Dominic Cooper
After doing two years in prison, street racer Tobey Marshall (Paul) exacts revenge on the wealthy businessman who set him up.
Naturally, Marshall's quest for vengeance features redlining sports cars and an unfathomable number of explosions.
Need for Speed is where Fast & Furious meets the Gumball 3000 in Michael Bay's editing suite, which is definitely an endorsement.
In Theaters: August 2014
Starring: Alexander Ludwig, Jim Caviezel, Steffie Grote
When the Game Stands Tall is the true story of Bob Ladouceur, a De La Salle High School football coach who famously won 151 consecutive games between 1992 and 2003.
The film is directed by Coach Carter producer Thomas Carter, and it features football scene coordination by the crew from Friday Night Lights.
In Theaters: December 2013
Starring: Robert De Niro, Sylvester Stallone, Kevin Hart
More than 30 years since they last fought, a pair of aging boxers are convinced to lace up the gloves one last time.
Featuring the stars of Raging Bull and Rocky respectively, Grudge Match is a brilliantly mordant ode to the silver screen's greatest faux prizefighters.
In Theaters: Premiers at Sundance Film Festival in January 2014
Starring: N/A
In 1970, Pittsburgh Pirates pitcher Dock Ellis threw a no-hitter while under the influence of LSD.
No No: A Dockumentary examines that fateful day, as well as the outspoken man behind the infamous feat.
In Theaters: April 2014
Starring: Kevin Costner, Jennifer Garner, Denis Leary
Starring sports movie icon Kevin Costner, Draft Day—as the name would imply—is a film about an NFL franchise's plight in deciding on the No. 1 overall pick.
This year, satisfy your NFL Draft fix with a single movie about the event instead of making a weekend-long date on your couch with Chris Berman.
In Theaters: April 2014
Starring: Taraji P. Henson, Tom Felton, Michael Clarke Duncan
From the Rough tells the inspirational true story of Catana Starks (Henson), the first female coach of a men's college golf team.
Starks famously led a ragtag team of overlooked golfers to a National Collegiate Minority Championship, despite an overwhelming number of detractors and challenges.
In sum, From the Rough is Hoosiers with sand traps.
In Theaters: May 2014
Starring: Jon Hamm, Bill Paxton, Lake Bell

In 2008, the Pittsburgh Pirates signed a pair of cricketers in what many dubbed a flagrantly ill-fated publicity stunt.
While Rinku Singh and Dinesh Patel led incredibly short MLB careers, their journey is actually pretty remarkable.

Million Dollar Arm tells the story about how two India natives who knew nothing about baseball and—if only for a moment—made it all the way to the big leagues.