The number 13. It's unlucky for some and why many of us would have been approaching the new calendar year in 2012 with a sense of trepidation.
It's only a number, though, so what could have gone wrong in 2013? For Jose Mourinho, a little too much.
Without getting too melodramatic, the past 12 months have taught us many things, among them that Mourinho is a mere mortal after all.
Whenever his team have struggled, chants of "You're not special anymore" from opposing fans have been a regular theme upon his Premier League return with Chelsea this term.
They're somewhat off the mark—more tongue in cheek, if anything—yet there is an underlying feeling the Portuguese is having to prove himself as the master once more.
Indeed, it's a fact Mourinho himself acknowledged in June.
"I am not coming here to sleep on what I did in the past and be comfortable just because we have a great feeling and we have a great relation, I am not that kind of person and professional," Mourinho reflected on Chelsea TV when his return to Stamford Bridge was announced (reported by Sky Sports).
"I am very demanding of myself, I need of course the fans' support, but I want to start from ground zero."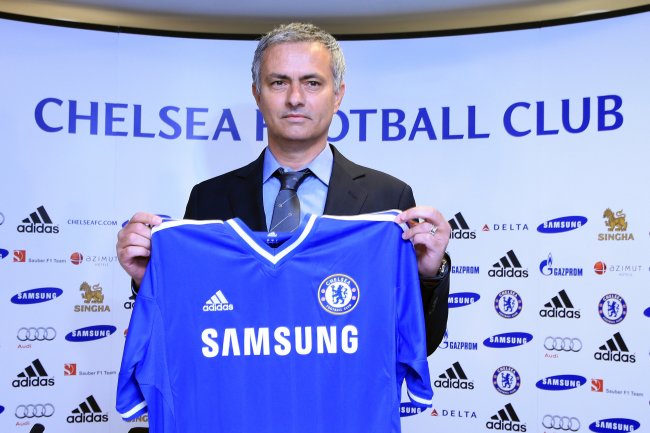 Richard Heathcote/Getty Images
He's building the club's prestige again, from the bottom up.
It is a notion born out of the fact that Mourinho doesn't want to rest on his laurels and accept adulation on the back of what he achieved during his first stint as Chelsea manager. He wants more success and living on the past isn't going to bring that.
However, with his experience at Real Madrid and the bitter fall out as his three years at the Bernabeu came to an end this summer, Mourinho's approach to his second coming at Chelsea is very much a metaphor for where he finds himself right now.
For the first time in a long while he is facing questions as to whether he remains capable of living up to his "Special One" tag. And he needs to prove he can, rebuilding the reputation that took a beating in Spain.
Reflecting on Mourinho's time in Madrid, it has become largely overshadowed by the remaining months of his tenure where disputes in the dressing room and players publicly criticizing him remain at the forefront.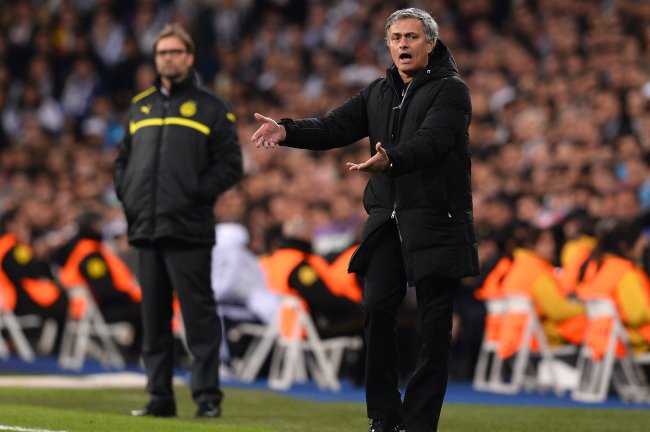 Mike Hewitt/Getty Images
That he helped Madrid break up Barcelona's dominance, winning the title in 2012 with a record points and goals tally, is largely forgotten. Instead, those memories have been replaced with controversy.
It doesn't help that, for the first time in a decade or more, Mourinho ended the 2012-13 campaign without any major silverware to his name.
That fact amplified the problems at the Bernabeu and since his move back to Chelsea, his problems have followed him.
The biggest issue at Madrid came when he dropped Iker Casillas from the Real starting line-up. It was a decision seen as sacrilege almost, with fans protesting against the goalkeeper's exclusion.
It drew the battle lines—the fans would either back Mourinho or take up support for Casillas. There was nothing in between and it acted to divide the club.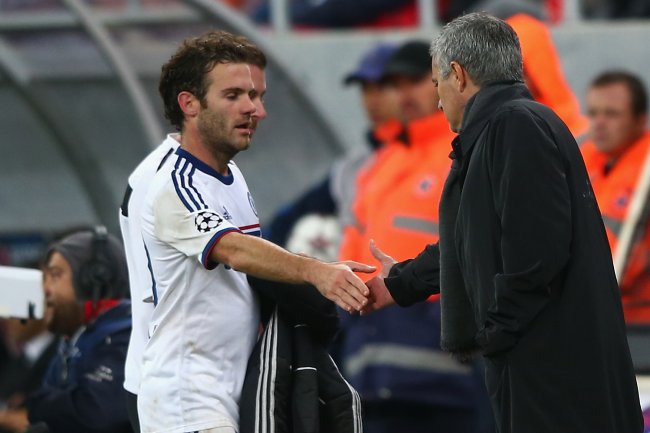 Michael Steele/Getty Images
In hindsight, regardless of what had been said or reported about his future before, it was the beginning of the end for Mourinho at Real. Whereas he had previously been winning the club titles, lauding them over their great rivals Barca, his antics and decisions were no longer of benefit, so why should the club put up with him?
Mourinho has much more credit in West London than the Spanish capital, although his reluctance to include Juan Mata in his starting XI at Chelsea has even tested the patience of those who sing his name every week.
Has 2013 been a year to forget for Jose Mourinho?
And that's just one of the problems he has faced since returning.
From once appearing invincible, there is a hint of frailty creeping into Mourinho's persona. The media sees him a little differently now and those who may have been slightly reluctant to criticize in the past are a little more forthcoming.
The past 12 months have acted to peel back the layers of Mourinho, revealing a side to him many thought didn't exist.
He left Real Madrid in arguably a worst state than he found them and what's more, hasn't yet given Chelsea the miracle cure to their problems fans hoped he would.
The next year is all about proving he can, but when he looks back on 2013 the same sense of trepidation that met many when they counted down the clock 12 months earlier, will no doubt linger.
Garry Hayes is Bleacher Report's lead Chelsea correspondent and will be following the club from a London base throughout the 2013-14 season. Follow him on Twitter here @garryhayes