How Mamadou Sakho Is Proving Ideal Replacement for Daniel Agger at Liverpool
Use your ← → (arrow) keys to browse more stories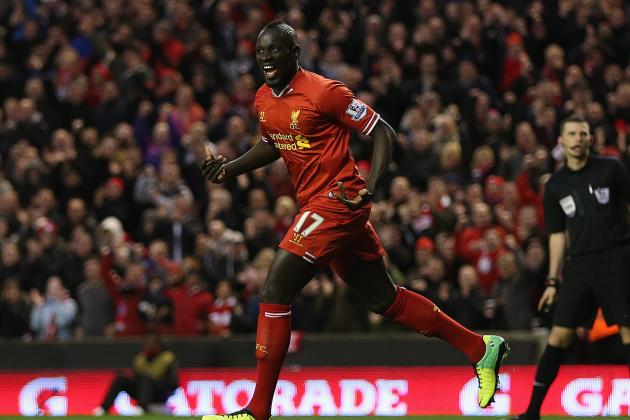 Clive Brunskill/Getty Images

When Liverpool signed Frenchman Mamadou Sakho for a reported £15 million on transfer deadline day he was described by managing director Ian Ayre as "an important marquee signing" for the club.
Manager Brendan Rodgers explained that the signings of Sakho and Tiago Ilori were to "protect the present and the future of the club" as per The Daily Mail.

Sakho's arrival in particular, combined with the man-of-the-match performance of Martin Skrtel against Man United, provided Rodgers with a headache—albeit one he'd rather have. "'It's a nice problem to have" he said.
In the following weeks, Sakho, Skrtel, Daniel Agger and Kolo Toure were equally juggled in and out of the side, as Rodgers experimented and switched between a back four and three at the back.
Following the debacle at Hull, Rodgers admitted he needed to find consistency at the back. "Central defence is an important area of the team and it's something I need to look at to get that consistency," he was quoted in The Guardian admitting.
Since then, Sakho and Skrtel has become the partnership of choice and we can now assume that is the manager's preferred pairing as things stand.
Yes, Liverpool still concede goals at set-pieces but perhaps this is something Liverpool fans must somewhat accept in a similar manner that Barcelona have conceded similarly "soft" goals in the past decade.
Such negatives perhaps are a consequence of more emphasis and time spent on other areas; which are in turn bearing greater fruit. Namely, pressing, possession and penetration—the key ingredients in Rodgers philosophy.
Sakho vs. Agger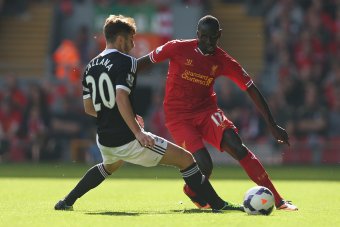 Clive Brunskill/Getty Images
The decision to opt for Sakho ahead of Agger is one which may surprise some Liverpool supporters, with Agger a long-term fan favourite.
However, look closely and rationale for Rodgers' decision becomes apparent.
Aside from the fact that few teams have ever splashed £15 million on a centre-back and not played him, Sakho is in the team on merit.
The excellent Squawka website ran an analysis of Agger last week, explaining the Dane's low tackle success rate. They write:
One of Agger's flaws this season has been his ability to win duels – headed or ground – so it is no wonder that the Dane finds himself behind Sakho, who has been dominant in both of those aspects. Agger comes fourth out of four of Liverpool's central defenders for headed duels won – 20 to be precise. Just three behind Sakho but he's also trailing by eight in the tackles won department, too.
Meanwhile, Sakho has won 65 percent of his tackles, compared to Agger's 36 percent.
The analysis even explains how even for the attribute Agger is most heralded for—his ability to bring the ball out of defence—Sakho is well ahead of the Dane.
Sakho is excellent. His passing is crisp and always on point, great in the air, physically imposing and a good tackler. Perfect centre back.

— Joseph

Musker

(@Musker_LFC) December 21, 2013
Against Cardiff on Saturday, Sakho was again impressive at the heart of defence, with 100 percent tackle success rate, eight out of eight clearances completed, two interceptions and 93 percent pass completion (all stats again via Squawka).
Influence on Flanagan
Jon Flanagan is a 20-year-old right-back operating at left-back, making huge progress and earning praise. It's not been noted though how Sakho has played a key role in Flanagan's progress.
The Frenchman solidifies the whole of Liverpool's left side—and is also the starting point for many attacks. As evidence by the video below.
For a young defender like Flanagan, it's vital to have somebody alongside you to help you through games and who you know has "got your back." In Sakho, Flanagan certainly has that.
The Future
Much like replacing Pepe Reina with Simon Mignolet was a brave decision, Rodgers is now doing similarly with Sakho and Agger. The Dane will, in all honesty, likely depart Anfield in one of the two coming transfer windows.
It will be sad to see Agger go, but Rodgers said he was investing in the future by signing Sakho. Well, the future is now.