Blocked Field Goal Leads to Controversial Penalty in Steelers-Packers Game
December 23, 2013

Bleacher Report
The referees were in the middle of controversy during the Pittsburgh Steelers vs. Green Bay Packers game at Lambeau Field on Sunday. A blocked field goal led to a lot of confusion on the field, and the refs had a tough time with the call.
After the Packers recovered a fumble inside the five-yard line, they were unable to cross the goal line. Kicker Mason Crosby's 23-yard field-goal attempt was blocked, and chaos ensued.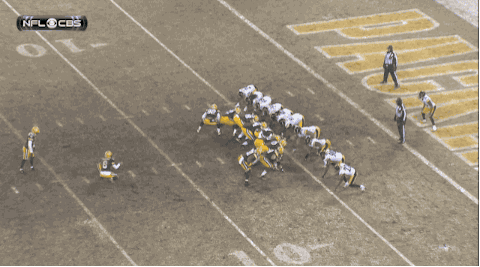 Bleacher Report
It looked like it would be the Steelers' football, but the refs threw two flags on the play. After they huddled for quite some time, they finally made a ruling. One flag was picked up, but another for illegal batting of the ball was enforced against Pittsburgh.
Here's where the penalty occurred: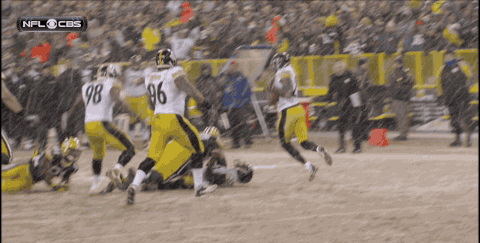 Bleacher Report
The penalty was set to give the Packers the ball back closer to the goal line. Steelers coach Mike Tomlin wanted to challenge the ruling on the field, but he was unable to.
The biggest question is whether or not the Steelers gained possession at any point during the play. The refs ruled that they did not, and that meant that it was not reviewable.
Here's some reaction to the call:
Green Bay got the ball back at the 2-yard line, and running back Eddie Lacy scored on the next play to take a 21-17 lead in the third quarter.
The 7-8 Steelers won the game 38-31, setting up a winner-take-all season finale for the 7-7-1 Packers next week at Chicago.