NFL Draft Prospects 2014: Borderline Stars Set to Slip Out of 1st Round
Use your ← → (arrow) keys to browse more stories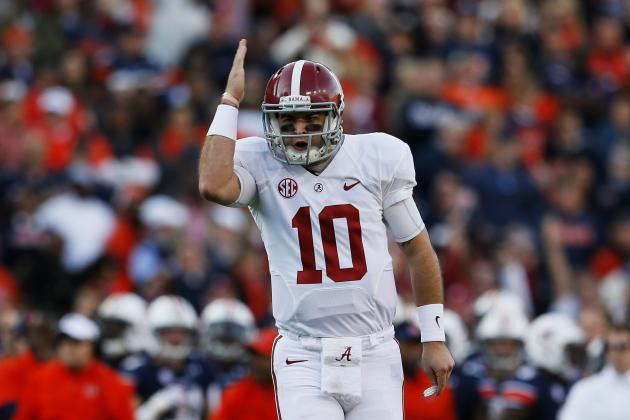 Kevin C. Cox/Getty Images

It happens every year. A star player, well known for his accomplishments on the collegiate gridiron and a presumed first-round pick, suddenly plummets into the later rounds.
Whether it is an overabundance of talent at his position or just not enough talent to make the cut, fans sit in awe each year as a first-round hopeful remains in the green room much to the dramatic flair of the network broadcasting the event.
The 2014 draft will be no different. At this point in time, there are several big names who may end up in the first round but are much better bets to take a dive for one reason or another.
Austin Seferian-Jenkins, TE, Washington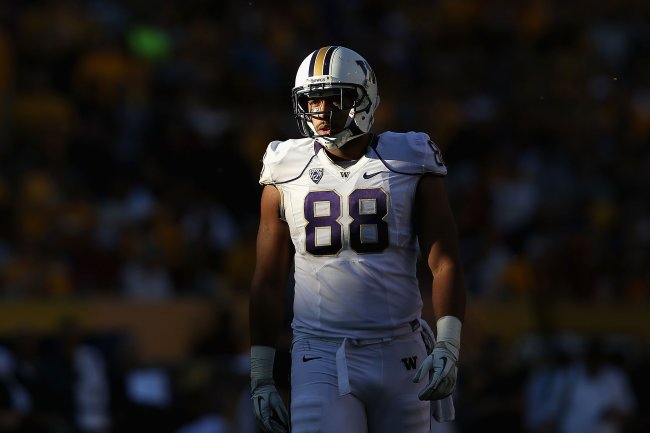 Christian Petersen/Getty Images
Not too long ago, Washington's junior tight end Austin Seferian-Jenkins was considered the No. 1 player at his position. Bleacher Report's Matt Miller concurred:
2014 TEs: 1. Austin Seferian-Jenkins, 2. Eric Ebron, 3. CJ Fiedorowicz, 4. Jace Amaro, 5. Xavier Grimble #MMTop5

— Matt Miller (@nfldraftscout) October 7, 2013
Now, things are not looking as up for Seferian-Jenkins. In fact, one report from Fox Sports suggests he has been given an official grade from the NFL Advisory Committee, and it is not as high as many expected:
UW TE Austin Seferian-Jenkins receives 2nd round grade from NFL Advisory Committee, a source tells @RossJonesFOX: http://t.co/iZz5B5T6i4

— FOX Sports: NFL (@NFLonFOX) December 20, 2013
While he won the 2013 John Mackey Award, he set career lows in receptions and yards at 33 and 413, respectively. Seferian-Jenkins used his 6'6" and 276-pound frame to bring in seven touchdown receptions, but a recent DUI looms large over his stock.
NFL teams in the hunt for a tight end in the first round may instead look for help from North Carolina's Eric Ebron, a name who has experienced a large rise as of late.
But one thing is for sure above all else—the fact a tight end who set career lows in 2013 is a potential first-round pick should tell fans the position is rather weak, and NFL teams will be content to wait. That, perhaps above all else, will see Seferian-Jenkins slip.
AJ McCarron, QB, Alabama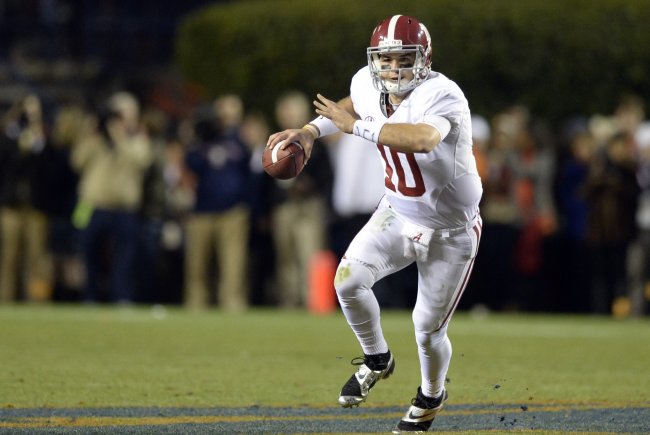 John David Mercer-USA TODAY Spor
Alabama's senior signal-caller AJ McCarron is rapidly developing into one of the draft's more polarizing prospects.
On one side, folks can argue that McCarron, standing at 6'4", 214 pounds, has the physical traits needed and is a proven winner. The inverse is also true in that critics can argue he was propped up by the impressive talent around him.
Here are a few examples as to how polarizing McCarron truly is. Per Chase Goodbread of NFL.com, some compare McCarron to Tom Brady. Others, not so much:
Other scouting personnel have suggested to Breer that McCarron could wind up anywhere from a first-round to a third-round pick, so clearly, not every club in the league is sold on the two-time national championship quarterback. Still, one suggested that McCarron is better than three quarterbacks to go in the first round in recent years: Tennessee's Jake Locker, Jacksonville's Blaine Gabbert and Minnesota's Christian Ponder.
Alright, but here is how Senior Bowl Executive Director Phil Savage feels about McCarron as he said on the CFB 24/7 Podcast, via Rotoworld:
I think if you asked all 32 teams right now on a bell curve, there'd be two or three teams who would have him potentially as a high second-round, maybe even late first-round pick. Then there would be two or three teams that would have him in the fourth or fifth round, that are not that impressed with his arm strength, what have you.
In other words, nobody truly knows. What we do know is simple—quarterback is extremely deep in 2014 thanks to names like Teddy Bridgewater, Derek Carr and Johnny Manziel, among others.
The odds of McCarron breaking through to the first round are slim.
Tajh Boyd, QB, Clemson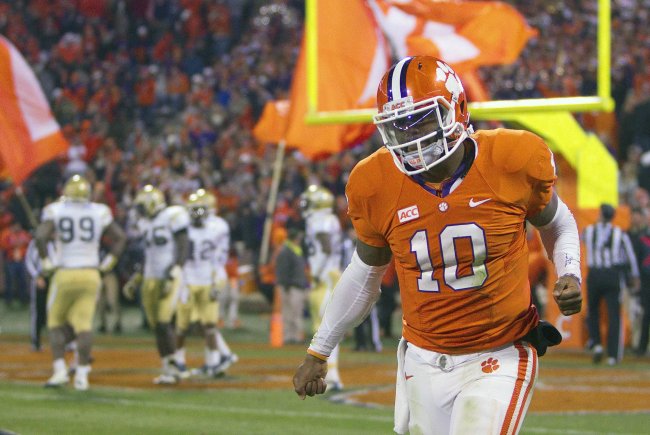 Joshua S. Kelly-USA TODAY Sports
Tajh Boyd was the talk of the town in the ACC last year, but a guy named Jameis Winston showed up this year and supplanted the Clemson signal-caller in the eyes of many.
Which star is least likely to be taken in the first round?
Boyd has been exposed in 2013. He has perennially choked against rival South Carolina as a starter but set a new low this year with 405 total yards, two touchdowns and four interceptions in losses to the Gamecocks and the Florida State Seminoles.
While Boyd gets a shot at a weak Ohio State secondary in the Orange Bowl, the damage to his credibility as a strong mental performer in big games may have already taken an irreparable hit.
Boyd has 29 passing touchdowns to nine interceptions on the year, but his play tapered off as the strength of the schedule increased—seven of his interceptions came in the his last six games.
At 6'1", 223 pounds with an NFL-ready arm, Boyd is missing a few things the NFL wants in a first-round passer—wins and consistency with quality decision-making. In a deep 2014 quarterback class, Boyd has not done enough to convince NFL teams he should be taken over other first-round candidates.