2014 Hall of Fame Induction Odds for Top 10 MLB Candidates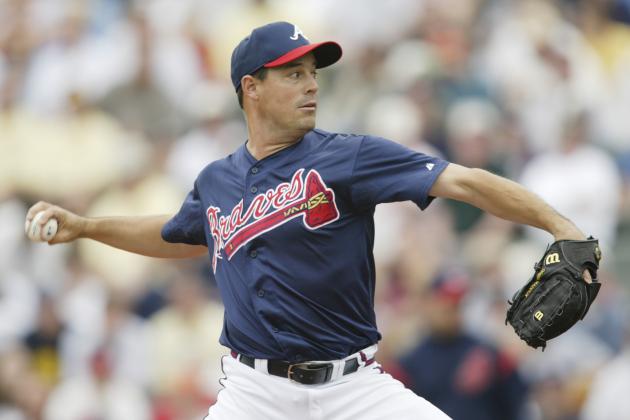 Andy Lyons/Getty Images

There won't be a shutout this time around.
After zero players entered the National Baseball Hall of Fame last year, Greg Maddux headlines an impressive 2014 ballot. While Maddux appears to be a lock for Cooperstown, there are plenty of other stars jockeying for votes as well.
From longtime holdovers like Jack Morris to first-timers like Frank Thomas, the voters have no shortage of options on this year's ballot.
The Hall of Fame will announce the 2014 class on Jan. 8. The results will be aired live on MLB Network at 2 pm ET, and results can be seen on the BBWAA and Hall of Fame websites as well. The induction ceremony will be held on July 28.
Here's a rundown of the 2014 Hall of Fame induction odds for the top 10 MLB candidates. The list begins with the player facing the longest odds and counts down to those players with the best chances of earning a plaque in Cooperstown next summer.
All stats via Baseball-Reference.com.
Begin Slideshow

»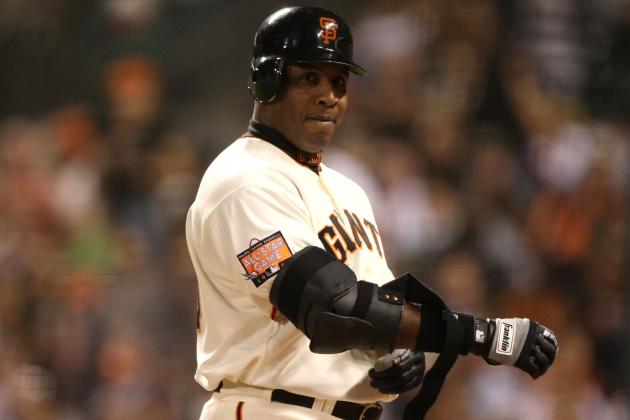 Jed Jacobsohn/Getty Images

With such an array of stars on the 2014 Hall of Fame ballot, I'd be remiss not to mention a few of the players who just missed the cut for the list of the top 10 candidates.
A big shoutout to Lee Smith, Edgar Martinez and Curt Schilling. There's also no room on the list for Barry Bonds, Roger Clemens, Mark McGwire, Sammy Sosa and Rafael Palmeiro, who all remain in PED-induced limbo.
Now, though, it's time to move on to the top 10 candidates.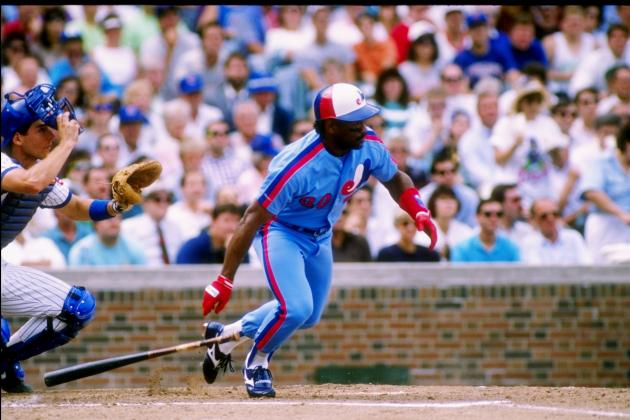 Jonathan Daniel/Getty Images

Career Stats: .294/.385/.425, 2,605 hits, 808 steals, seven-time All-Star, three-time World Series winner (once as a coach), 69.1 WAR
As Jay Jaffe of Sports Illustrated notes, Tim Raines received just 24.6 percent of the vote the first time he appeared on the ballot in 2008. However, that figure has risen substantially since then, as Raines garnered 52.2 percent of the vote last year.
Despite that upward trend, Raines still has major ground to cover if he's going to hit the 75-percent threshold. As Jaffe observes, Raines' career WAR of 69.1 is actually higher than the average of 65 for current Hall of Fame left fielders. However, the seven-time All-Star will be downgraded for failing to reach major milestones like 3,000 hits.
Raines should make his way to Cooperstown eventually, but the crowded ballot this year means he'll likely have to wait.
2014 Induction Odds: 2 percent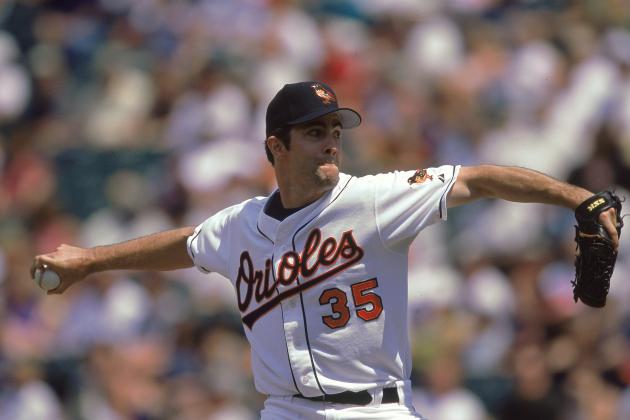 Greg Fiume/Getty Images

Career Stats: 270-153, 3.68 ERA, 2813 K, five-time All-Star, seven-time Gold Glover, 82.7 WAR
Although Mike Mussina never won a Cy Young Award and didn't reach 300 wins, the right-hander did finish among the top six in the AL Cy Young Award voting nine times, according to Brendan Kuty at NJ.com. Kuty also notes that Mussina's total of 270 career wins ranks 33rd all-time.
While Mussina is lacking in some traditional stats, the advanced numbers are far more favorable. The 18-year veteran posted a higher career WAR (82.7) than did Tom Glavine (74). That's not to say that Mussina is a stronger candidate than Glavine. Still, but it does underscore just how much success Mussina enjoyed with the Baltimore Orioles and the New York Yankees.
2014 Induction Odds: 7 percent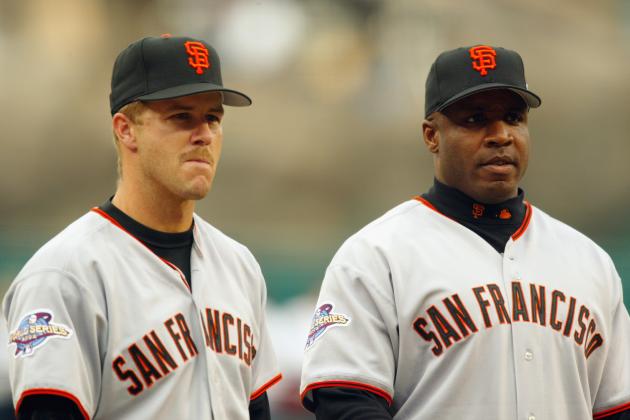 Donald Miralle/Getty Images

Career Stats: .290/.356/.500, 2,461 hits, 377 home runs, 1,518 RBI, NL MVP, five-time All-Star, four-time Silver Slugger, 55.2 WAR
As John Shea of the San Francisco Chronicle remarks, when Jeff Kent and Bonds were teammates on the San Francisco Giants, there was never a "question" as to which star would make it to Cooperstown first. Fast forward to the present, and suddenly the answer is looking quite different.
In his first year on the ballot, Bonds tallied just 36.2 percent of the vote. Kent should eclipse that figure in his debut, but landing 75 percent will still be quite the reach.
2014 Induction Odds: 15 percent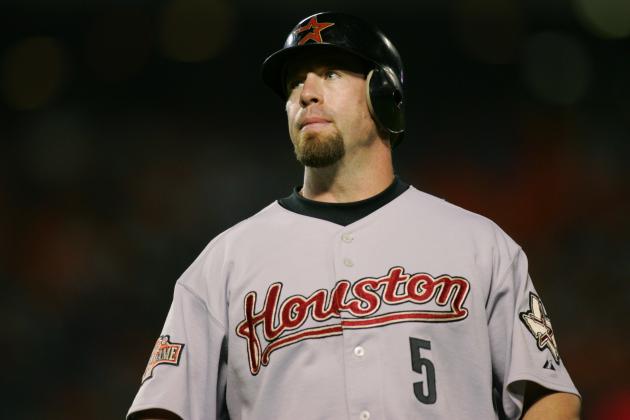 Ronald Martinez/Getty Images

Career Stats: .297/.408/.540, 2,314 hits, 449 home runs, 1,529 RBI, 202 steals, four-time All-Star, 79.5 WAR
Jeff Bagwell's vote total has risen steadily in each of his three times on the ballot. In 2012, the first basemen received 59.6 percent, which was the third-highest total, according to the Houston Chronicle.
However, the addition of Thomas to the ballot this year won't help Bagwell's case. Thomas swatted more home runs than Bagwell and posted a higher slugging percentage for his career. Eventually, Bagwell will wind his way to Coopestown, but 2014 doesn't seem to be his year.
2014 Induction Odds: 33 percent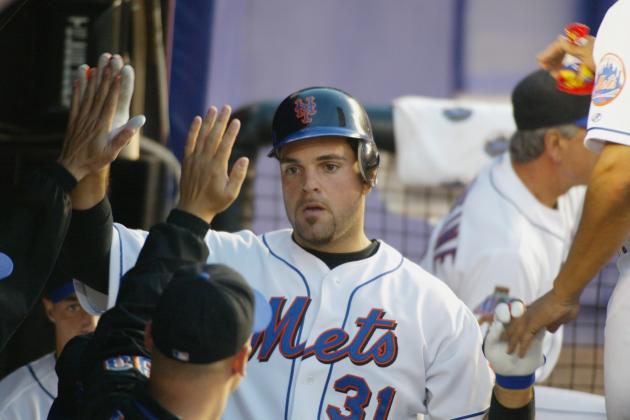 Al Bello/Getty Images

Career Stats: .308/.377/.545, 2,127 hits, 427 home runs, 1,335 RBI, 12-time All-Star, 10-time Silver Slugger, 59.2 WAR
Mike Piazza is arguably the greatest offensive catcher of all time.
Despite that claim, the 12-time All-Star didn't make the Cooperstown cut in his first go-around as he logged 57.8 percent of the vote. According to some, the lack of support was due to rumors and speculation.
After last year's vote, Susan Slusser of the San Francisco Chronicle—the president of the Baseball Writers Association of America at the time—gave her take to David Waldstein of the New York Times:
I'm surprised he didn't get more votes. He hit the most home runs of any catcher, so I would think under normal circumstances he would be a no-brainer. I assume it's because of the suspicion. But he's never been linked to anything.
Assuming no PED link surfaces, Piazza should eventually receive the required 75 percent of the vote to gain entrance. With such a backload of talented hitters on this year's ballot, though, Piazza might have to wait until 2015.
2014 Induction Odds: 33 percent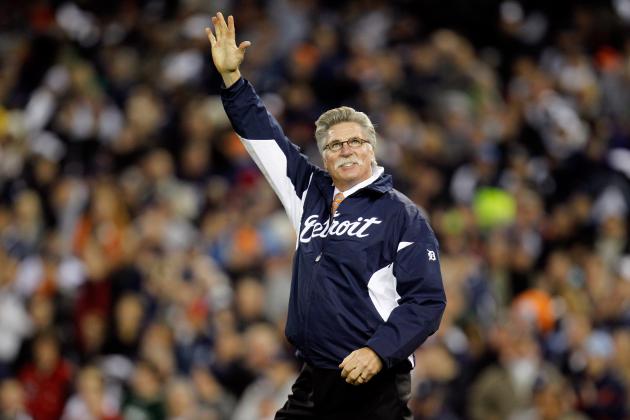 Gregory Shamus/Getty Images

Career Stats: 254-186, 3.90 ERA, 2,478 K, five-time All-Star, three-time World Series winner, 43.8 WAR
For Jack Morris, this is his last shot on the writers' ballot.
As Tracy Ringolsby of MLB.com notes, the right-hander racked up 67.7 percent of the vote last year, falling just 42 votes short. However, it will be a big challenge for Morris to make the cut in his 15th time on the ballot.
As Ringolsby observes, Morris' 3.90 ERA would be the highest figure ever for a Hall of Fame pitcher. With 254 career wins, Morris also comes up well short of the 300-win plateau.
However, as Mike Axisa of CBS Sports notes, Morris threw more innings and earned more wins than any other pitcher during the 1980s. By those measures, Morris was definitely a dominant pitcher in his era.
2014 Induction Odds: 40 percent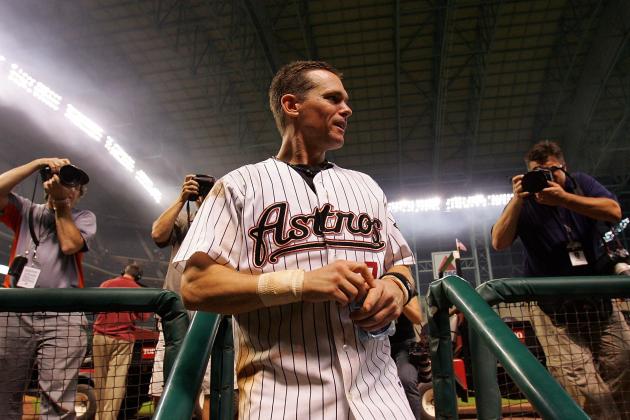 Ronald Martinez/Getty Images

Career Stats: .281/.363/.433, 1,844 runs, 3,060 hits, 291 home runs, 414 stolen bases, seven-time All-Star, four-time Gold Glover, 64.9 WAR
After coming up just short his first time on the ballot, Craig Biggio is hoping for better luck the second time around.
Biggio received 68.2 percent of the vote last year to fall just 39 votes short of making it into the Hall of Fame. As Brian McTaggart of MLB.com notes, Biggio is the only player ever with at least 600 doubles, 250 home runs, 2,700 hits and 400 stolen bases.
However, Biggio's most compelling claim is his 3.060 hits, which rank 21st all-time in MLB. As Hall of Famer Andre Dawson explained to McTaggart, that feat should make Biggio an automatic selection:
He had 3,000 hits, and that is what they call one of the automatic numbers. There was a time where (if) you had 3,000 hits, you were a shoo-in for the Hall of Fame...He has the 3,000 hits, so why does he have to wait?
Biggio will hope that the voters agree with Dawson's logic.
2014 Induction Odds: 60 percent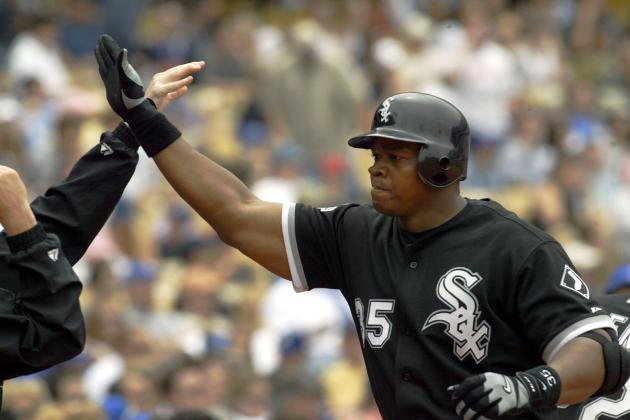 Stephen Dunn/Getty Images

Career Stats: .301/.419/.555, 2,468 hits, 521 home runs, 1,704 RBI, two-time AL MVP, five-time All-Star, 73.6 WAR
The most obvious argument against letting Thomas into the Hall of Fame is that the slugger spent over half of his career as a designated hitter.
Despite his lack of defensive contributions, there's still an excellent case to be made for Thomas' inclusion. As John Grochowski of the Chicago Sun-Times writes, the longtime Chicago White Sox slugger produced a career WAR of 73.6 "well above the 65.7 for the average Hall of Fame first baseman."
Thomas was a monster with the bat. His 521 home runs are tied for 18th all-time among MLB hitters and he swatted at least 40 long balls in five different seasons.
As Thomas explained to Scott Merkin of MLB.com, the five-time All-Star believes he's done enough, saying, "I deserve to be a first-ballot Hall of Famer, I think. The resume speaks for itself, but when it comes to voting, I don't control that."
It's quite the resume, indeed. Even for the Big Hurt, though, getting in on the first try is no guarantee.
2014 Induction Odds: 65 percent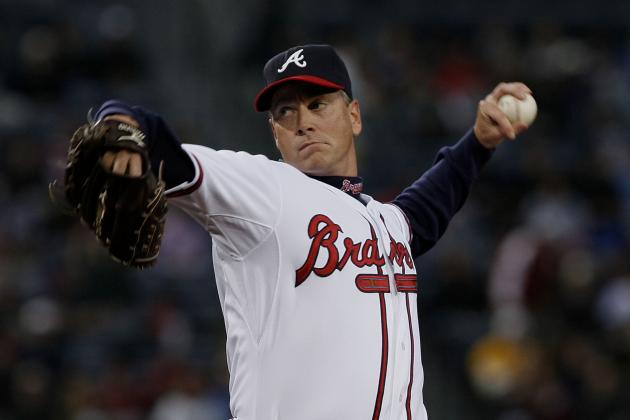 Mike Zarrilli/Getty Images

Career Stats: 305-203, 3.54 ERA, 2,607 K, two-time NL Cy Young, 10-time All-Star, 74.0 WAR
Tom Glavine should have no trouble making it into the Hall of Fame. The question, however, is just how long it will take.
The left-hander won at least 20 games on five occasions and racked up 305 wins over 22 seasons. As Jay Jaffe of Sports Illustrated observes, Glavine has the numbers, but he's far from a lock.
"Glavine's credentials assure him of a spot in Cooperstown, but...those in the 300-win club often have to wait around to get it," Jaffe wrote.
He added that "it wouldn't be a shock" if it takes a couple of years for Glavine to gain entry. That view appears especially likely considering the crowded ballot in 2014.
2014 Induction Odds: 70 percent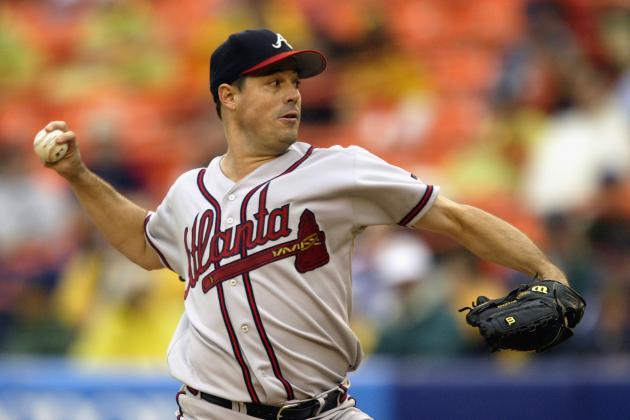 Chris Trotman/Getty Images

Career Stats: 355-227, 3.16 ERA, 3371 K, four-time NL Cy Young, eight-time All-Star, 18-time Gold Glover, 104.6 WAR
With the eighth-most wins in the history of the game, Maddux is the undisputed top candidate on the ballot this year.
As Maddux's former teammate John Smotlz explained to Barry M. Bloom of MLB.com, Smoltz has no doubt that Maddux will make it into Cooperstown in his first try.
"I know there's been no unanimous (electee) in the history to the Hall of Fame," Smoltz said, "but I think (Maddux) would be it if there is."
As Smoltz points out, it will be no easy task to win unanimous support. Still, Maddux will have no trouble clearing the 75 percent threshold on his first go-around on the ballot.
2014 Induction Odds: 99.9 percent
If you want to talk baseball, find me on Twitter @KarlBuscheck.