Boston Celtics vs. Indiana Pacers: Live Score and Analysis
Use your ← → (arrow) keys to browse more stories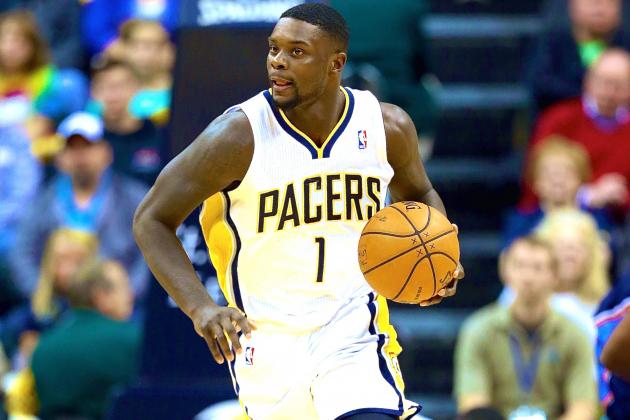 Getty Images

The Indiana Pacers (22-5) steamrolled the Boston Celtics (12-17) at home by a final score of 106-79 Sunday night.
As is generally the case for the Pacers, they got major contributions from several players in the winning effort.
Roy Hibbert carried the team early and finished with 15 points and 12 rebounds. Paul George did most of his damage in the third quarter, scoring 18 of his 24 points in that frame. And Lance Stephenson was steady throughout, notching his league-best third triple-double with 12 points, 10 rebounds and 10 assists.
Danny Granger pitched in 12 points off the bench and was 4-of-5 from three-point range.
The Celtics only had three players in double figures and were led by Avery Bradley's 13.
They finished the game with 22 points in the paint, compared to 50 from Indiana.