After free agent Shin-Soo Choo signed with the Texas Rangers, according to Bob Nightengale of the USA Today, the rumors surrounding the remaining big names on the MLB trade and free-agent market have picked up steam.
With free agent Grant Balfour, the Philadelphia Phillies' Jonathan Papelbon and the Tampa Bay Rays' David Price involved in rumors, the buzz around baseball is palpable.
Here is the latest chatter involving the biggest names in the sport.
Tampa Bay Interested in Grant Balfour?
After the reported deal with the Baltimore Orioles fell through, former Oakland Athletics and current free-agent closer Grant Balfour is back on the market and reportedly drawing interest from his former team, the Tampa Bay Rays, according to Jim Bowden of ESPN:
Rays are in on Balfour according sources

— JIM BOWDEN (@JimBowdenESPNxm) December 21, 2013
Baltimore backed out of the two-year deal worth $15 million that the parties had agreed upon after the team was not satisfied with the findings of Balfour's medical examination, according to the USA Today.
Balfour had surgery to repair his labrum and rotator cuff in 2005, but has avoided major injuries since that time and has not been on the disabled list since 2011, per Matt Snyder of CBS Sports.
Rays team physician Koco Eaton spoke to Fox Sports' Ken Rosenthal about his findings on Balfour's right shoulder:
The MRI that I did on him today looked exactly the same as the MRI I did three years ago. ... It did not look normal compared to a person who does not play baseball for a living. But for someone who plays baseball for a living, it looked normal. There are abnormalities on the MRI as there are on every single baseball player's. But three years ago, there was no issue, and he had pretty good performance when he was with Oakland.
While there is no question that Balfour is upset about the latest developments, as the San Francisco Chronicle's Susan Slusser noted, it won't stop the talented pitcher from signing a big deal this offseason.
At 35 years old, age will be a factor, but his impressive 2.59 ERA and 38 saves last season will make him a valuable addition to any franchise.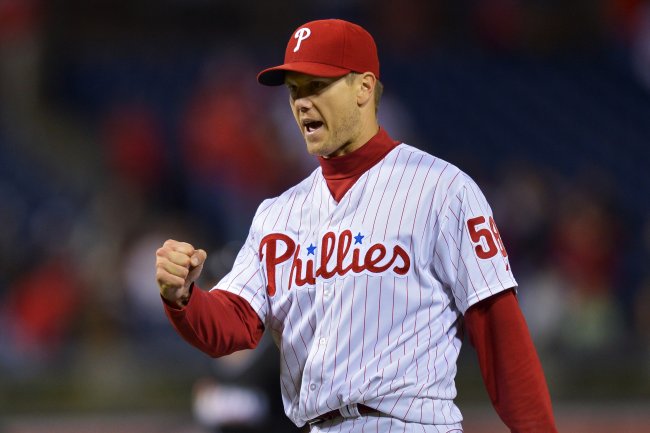 Drew Hallowell/Getty Images
Phillies Considering a Jonathan Papelbon Trade?
Now that Baltimore has moved on from the possible deal with Grant Balfour, the Orioles must look elsewhere for help at the closer position. One possible answer is a trade for Philadelphia Phillies ninth-inning man Jonathan Papelbon.
According to Roch Kubatko of MASNsports.com, Baltimore and Philadelphia have held preliminary discussions about a possible deal:
Phillies have talked to #orioles about Papelbon, but they'd have to eat a lot of that contract.

— Roch Kubatko (@masnRoch) December 21, 2013
There is no questioning Pabelbon's success with the Phillies, amassing 67 saves and 149 strikeouts over the last two seasons, but his inconsistency and blown saves (11 while in Philadelphia) have been maddening.
Papelbon is due $11 million per season. If the Phillies want to make a deal moving the outspoken pitcher, the franchise will likely have to be willing to pay some of his bloated salary in order to get another team to bite on a possible deal.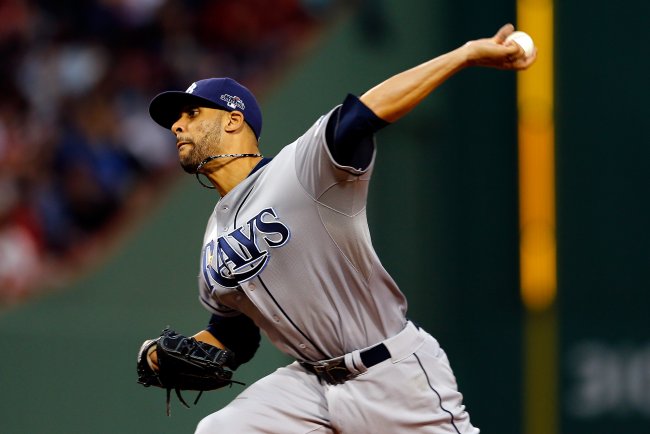 Jim Rogash/Getty Images
David Price Still Drawing Interest?
The Tampa Bay Rays are one of the lowest-budget teams in the league, and signing starting pitcher David Price to a high-priced, long-term deal is not something the franchise has proven it will do.
With the entire league knowing Tampa Bay's track record—the organization let high-profile free agent Carl Crawford walk—the trade talk has picked up surrounding Price and the possibility that he could be moved.
According to Jeff Passan of Yahoo! Sports, teams were inquiring about Price's services during the winter meetings: "Despite the silence, sources said the trade market remains active, with a number of teams having approached Tampa Bay with pitches for Price at the winter meetings but none having found the proper assortment of talent to pry away the former Cy Young winner."
There is no questioning the market for a 28-year-old ace that has big-game experience, but whether or not the Rays will be willing to pull the trigger on a deal could be the difference between Price being traded or leaving via free agency when his contract expires.
All stats via MLB.com.