5 Ways WWE's Midcard Is Improving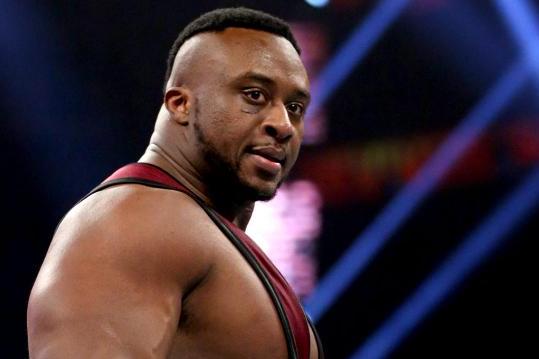 (photo courtesy of WWE.com)
Big E Langston is one of WWE's top midcard Superstars
WWE's midcard division continues to improve. With a greater focus in the midcard on minor championships, feuds and storylines, future main event Superstars are being nurtured.
The improvement was directly seen leading up to Tables, Ladders & Chairs 2013 and is still continuing at present time.
There are five identifiable ways to explain how WWE is paying greater attention to the midcard and ensuring that there will be future main event talent.
Begin Slideshow

»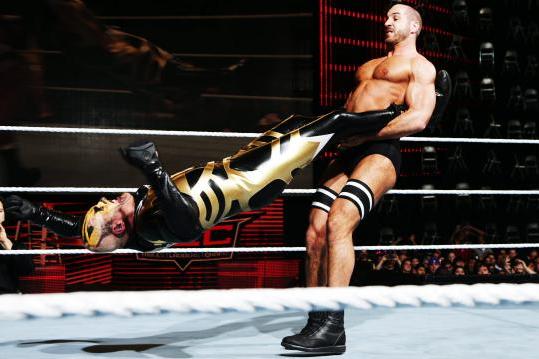 (photo courtesy of WWE.com)
Antonio Cesaro has become a dependable midcard talent
When looking at the midcard, tag teams are a great place to start. Many top WWE main event Superstars of the past and present sharpened their skills as part of a tag team. Legends like Steve Austin, Shawn Michaels, Bret Hart, Edge and Booker T were all part of famous tag teams before becoming top singles stars and WWE Hall of Fame entrants.
Today's tag team division is full of excellent teams, including current champions The Rhodes Brothers, The Real Americans, Big Show and Rey Mysterio, The Usos, Ryback and Curtis Axel, The Shield, The Wyatt Family, Mark Henry and Big E Langston, Los Matadores, The Prime Time Players, R-Truth and Xavier Woods and 3MB.
The tag team division in WWE is extremely competitive right now and continues to help make WWE's midcard something special. WWE's future main event scene will be secure if a strong tag team division continues.
There are excellent stories to be told when and if these tag teams break up. Out of these feuds main event stars will be born.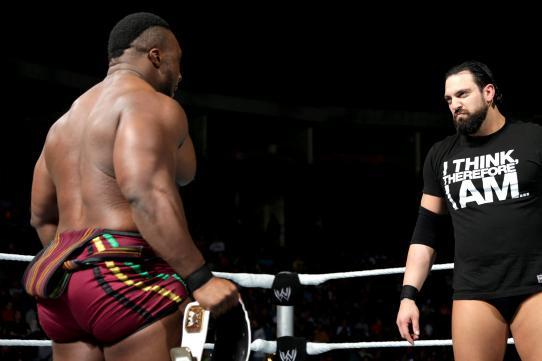 (photo courtesy of WWE.com)
WWE intercontinental champion Big E Langston engaged in a worthwhile feud with Damien Sandow leading up to TLC 2013
Aside from the ignored WWE United States Championship, which has not been defended on a pay-per-view event since Hell in a Cell 2013 in October, the other minor championships are frequently featured on WWE programming.
Big E Langston's recent feud with Damien Sandow for the WWE Intercontinental Championship was a featured part of Raw and SmackDown programming.
Whenever Langston had a match on television, Sandow would be a guest on commentary and vice versa. Of course, they had frequent verbal interactions following each other's matches. Leading up to TLC 2013, the championship match felt more important because of the television time given to the feud. By having confrontations like these in the midcard, it makes the minor championships feel integral.
If WWE continues to make the minor championships a must-see part of the programming, the midcard will continue to improve.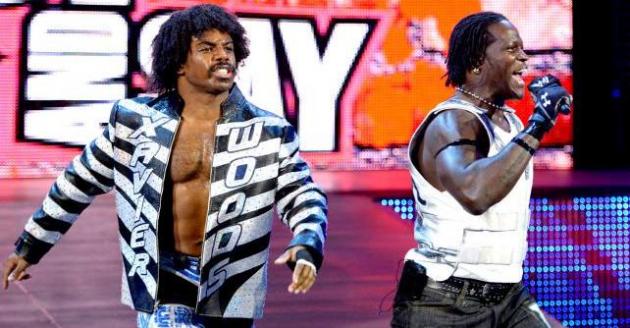 (photo courtesy of WWE.com)
Xavier Woods is quickly becoming a popular WWE Superstar partly through his affiliation with veteran R-Truth
There are many veteran performers currently part of WWE's midcard. Goldust, Rey Mysterio, Big Show, Tensai, Mark Henry and R-Truth are some of the top Superstars in the midcard with the most experience.
Having veterans interact with rookies is something that WWE is focusing on. With Henry teaming with Big E Langston and R-Truth teaming with Xavier Woods, the role of veteran Superstars is becoming something important in the midcard.
Not only is WWE able to give older talent a meaningful role, but it is also providing rookies with mentors to learn from.
New Superstars are continually being made from interacting with established talent. WWE is finding an effective balance in how rookies interact with veterans.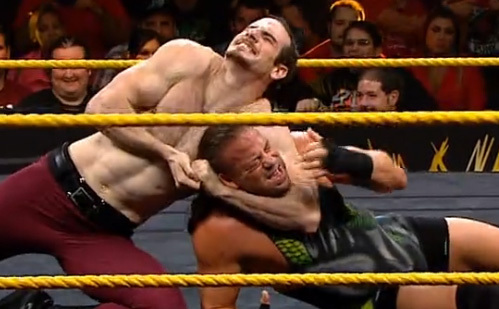 (photo courtesy of WWE.com)
NXT Superstar Aiden English took on Rob Van Dam earlier this year on NXT
Without NXT, WWE's midcard would not be as successful as it currently is. The smooth transition of many rookie Superstars on the main roster is because of NXT.
The Shield, The Wyatt Family, Big E Langston, and Xavier Woods were all mainstays on NXT before moving up to WWE. Their quick success in becoming WWE Superstars was due in large part to their training in NXT.
Many WWE midcard Superstars also work with NXT Superstars to sharpen their own skills. Antonio Cesaro is on NXT nearly every week. Before becoming part of the main WWE roster, many WWE Superstars have already interacted with NXT performers on NXT.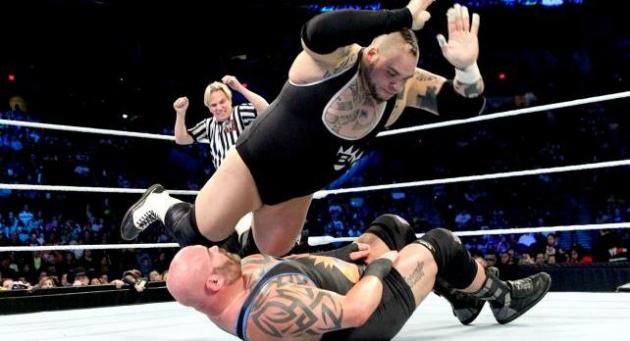 (photo courtesy of WWE.com)
Brodus Clay turned on Tensai causing an intriguing end to Tons of Funk
WWE's midcard division is heating up because actual feuds and stories are being created.
The recent breakup of Tensai and Brodus Clay (Tons of Funk) as a tag team because of Xavier Woods borrowing the Funkadactyls is an interesting story. Woods and his tag team partner, R-Truth, do not have any problem with Tensai. Clay's jealous behavior and accusation that Woods "stole" the Funkadactyls is what is driving this feud.
Woods and R-Truth even came to Tensai's aid when Clay attacked his former best friend and tag team partner.
Furthermore, The Miz and Kofi Kingston have engaged in an on-and-off feud that heated up during the TLC 2013 Kickoff Show. While The Miz acted as a guest host for the show, Kingston confronted him during the middle of the broadcast over strong words The Miz said directed at Kingston. A no-disqualification match occurred later on in the evening stemming from the earlier incident.
Again, unexpected confrontations like this help to make the midcard more exciting and must-see.
If the midcard continues to have feuds that add layers to Superstars' characters, success will continue.
Read more from Sean McCallon on the Double Axe Handle Blog.
Follow Sean McCallon on Twitter: @TheBlueMask246.