Northwestern Basketball: A Look at the 5 New Recuits for 2014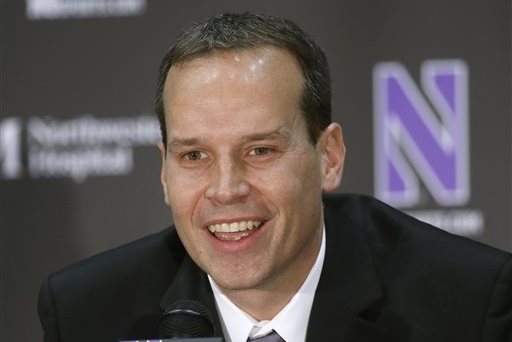 David Banks-USA TODAY Sports

Right off the bat, Chris Collins has assembled the greatest basketball recruiting class in Northwestern history. This comes as no surprise, as Collins' reputation from his 13-year stint at Duke, combined with his vision for the program, has helped him land several solid players with excellent potential.
Collins brought in some outstanding recruits, but he failed to completely address one of the Wildcats' most pressing needs: adding an inside presence. The signing of power forward Gavin Skelly is a welcome addition, but the current center, Alex Olah, is still an undeniable weakness for the team, especially on defense.
Even so, just the accomplishment of bringing in so many high-profile players speaks volumes about Collins' ability to sign top recruits, unlike in the past. Even better, the recruiting classes that follow this one stand to only improve. For now, here's a look at the five new Northwestern basketball players.
All scouting information courtesy of ESPN, unless otherwise noted.
Begin Slideshow

»
Law is perhaps the best basketball recruit in Northwestern history. He is a complete, versatile player who excels in most areas of the game. Though he lacks strength, he is an excellent shooter, both from mid-range and beyond the arc.
His all-around ability creates matchup problems, as he has a solid inside game but also, as mentioned, has the ability to score from outside. Additionally, scout.com notes that Law is a "fine student of the game," and he is a "fine handler and passer for the wing."
A player of this caliber has never signed with Northwestern, and his ability to score in a variety of ways at the forward position is a huge advantage for the Wildcats.
Vassar is a 6'0" point guard who currently attends high school in southern California, but originally comes from Chicago. He has a 3-star rating from ESPN and Rivals, and he received offers from several other schools, including USC and DePaul.
Vassar is very quick and has excellent dribbling skills. He also holds his own as an on-ball defender. Unfortunately, his outside shooting could use some improvement. He relies on his ability to drive to the basket for scoring, and he'll need to hone his jumper. His potential is extremely high, however.
According to Rivals, McIntosh is a 3-star recruit, though ESPN gives him four-star ranking. At 6'4", he has the ideal height of a guard.
Per ESPN, McIntosh has "excellent size and feel and understanding of the game." This allows him to be a solid distributor on offense and defend either guard position.
He also has very good ability from mid-range, and is able to score and get his teammates involved. Like Vassar, he has tons of potential.
The Wildcats badly need inside help, and that will come in the form of Gavin Skelly. At 6'8", 225 pounds, Skelly provides a solid inside presence. He is a good rebounder because of his size and solid athleticism, and he also has the ability to score via his jump shot.
According to ESPN, Skelly has a tendency to "play down to his competition." That shouldn't be an issue when Skelly plays in the Big Ten, but it's worth noting that, as ESPN says, "You expect more out of him at the high school level."
Lindsey will have to fight for playing time at Northwestern, as the 'Cats are stacked with guards. (Lindsey, Vassar and McIntosh will join current guards Dave Sobolewski, Jershon Cobb and Tre Demps.)
Lindsey is 6'5", so he has exactly the type of size you want in your shooting guard. His ball handling ability is questionable, but his feel for the game is excellent, like McIntosh. ESPN also notes that Lindsey has improved steadily, so like some of these other recruits, his potential is much, much higher than where he currently stands.