GIF: Atletico Mineiro Fan Goes Nuts Celebrating Ronaldinho Free Kick
Use your ← → (arrow) keys to browse more stories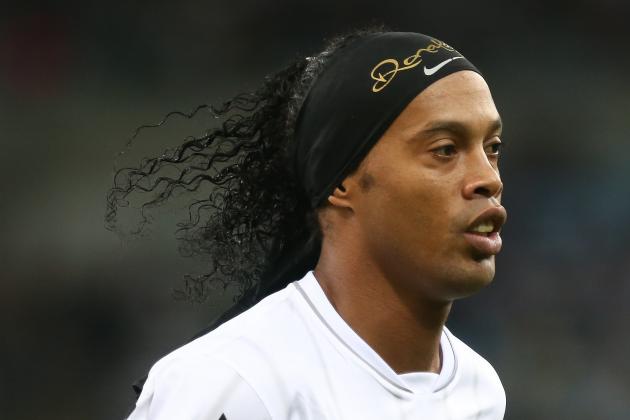 Buda Mendes/Getty Images

Ronaldinho scored with an absurdly good free kick earlier this week in the FIFA Club World Cup. With its preposterous bend and perfectly precise placement, it was the kind of free kick that can make grown men cry (we're assuming, that is) and, apparently, make professional footballers steal other professional footballers' shoes.
As for the fans, the goal did funny things to them as well.
Take, for instance, this Atletico Mineiro fan, who was so overcome with feeling after watching the goal that she promptly passed through just about every kind of emotion—in the space of a few seconds.
First, there's shock. Then there's joy. There even seems to be a bit of weeping in there.
Anyway, if you need reminding, here's the free kick in question. Behold the beauty over and over.
Atletico ended up losing the match, but clearly Ronaldinho has won the war.