Wall Street Journal Breaks Down Every NFL Touchdown Celebration of 2013
December 20, 2013

Fox Sports
The fine folks over at The Wall Street Journal have put together a comprehensive infographic and video montage of every NFL touchdown celebration this season.
A complete breakdown of 1,150 touchdown celebrations from this NFL season http://t.co/pi8UTBMNcO pic.twitter.com/uKCby6eYZ0

— WSJ Sports (@WSJSports) December 20, 2013
The Journal found the "Jump and Bump" is the most popular touchdown celebration, having occurred 130 times this season.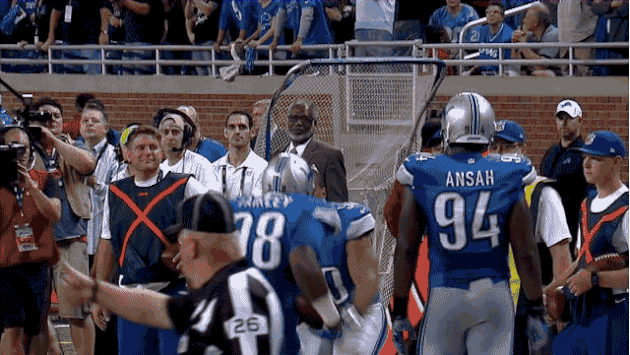 FOX
Players have celebrated touchdowns with a dance of some kind 107 times.
FOX
And spiking the ball has been done 79 times.
CBS
Check it out in full on WSJ.com.