Playoffs?! We Talkin' About Playoffs?!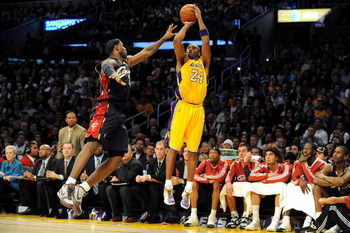 Boy oh boy, this years' NBA and NHL playoffs have been nothing short of amazing. They have been entertaining from Game One, first round. This was the perfect storm of young talent, great match-ups, and storylines that George Lucas couldn't draw up...and it's not over.
If you been under a rock for the past month, here's what you missed.
Holy Bulls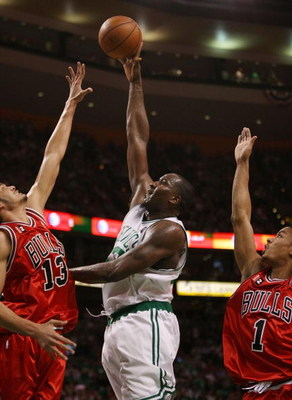 Arguably the best first round NBA playoff series of all-time, who would have thought the Bulls would take the Celtics to seven games? The series included seven overtimes, including a triple-overtime game six, which saw the Bulls stay alive—inevitably losing in Game Seven.
This was one of the biggest surprises in either league. Yes, the Bulls were a good team coming in, but no one expected a series like this—even with K.G. on the bench.
Cross State Collision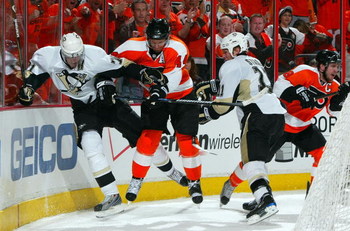 When the Philadelphia Flyers and Pittsburgh Penguins matched up in the first round of the NHL playoffs, everyone expected it to be a battle—it didn't disappoint.
A back and forth, "you hit me, I'll hit you harder" type series ensued. Blood was shed and the defending Eastern Conference Champs ended up on top in Game Six.
Magic Without the Wizard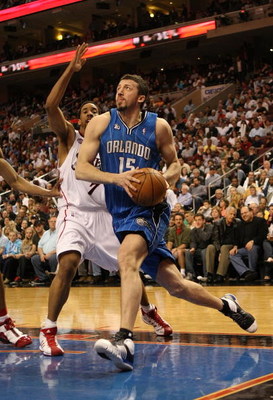 The Orlando Magic came into this series expecting to sweep. When the Sixers made a few comebacks and made almost every game a game, the Sixers were left with a must-win Game Six.
Game Six shaped up nicely for the Sixers, as Orlando saw its all-star Dwight Howard suspended for a vicious elbow to the head of Samuel Dalembert. The Magic would also be without Courtney Lee, a huge reason they had success this season—also the victim of a Howard elbow.
Stan Van Gundy and Tony DeLio bickered back and forth through press conferences, setting up an interesting game in Philly.
Orlando came to play and romped the Sixers 114-89, without two of their stars—on the road.
48 Seconds Until Self Destruction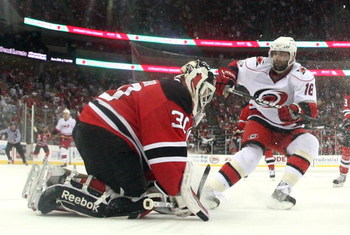 The Devils were doomed from Game Four on. In Game Four they allowed a game winning goal with 0.2 seconds left on the clock.
This thriller of a series played 419 minutes and 12 seconds and the Devils looked to be moving on. Little did I, or the rest of the NHL community, know that the Carolina Hurricanes had other plans. With 80 seconds left in Game Seven, the Hurricanes mounted a comeback of enormous proportion—scoring twice in 48 seconds and taking the series.
Hawks Don't Feel Heat...They Fly Too High
After a back-and-forth series between two young teams, a Game Seven clinic was put on by the Hawks' Joe Johnson, with his Hawks prevailing over Dwyane Wade's Miami Heat.
We all knew this series had a chance to be close. The Miami Heat are a reasonably good team because they have D-Wade. The Hawks are young and upcoming with Joe Johnson and Josh Smith...along with a nice core of young talent. Even though these games were probably blacked out in your area, (unless you live in either city-lol) it was a battle until the very end.
Windy City Puts Out the Flame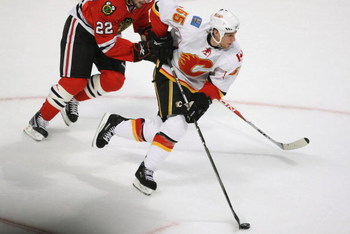 Two young teams came together and gave us a series to remember this year. Both teams were seen as longshots coming into the year, but through six games, showed us what young talent can do.
Kobe Shows His 'Melo Side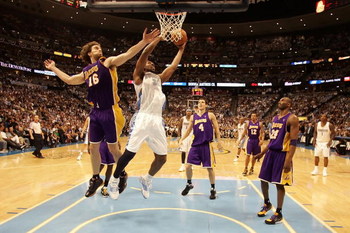 The Nuggets-Lakers series was Kobe's answer to Lebron. Every time Lebron did something special, Kobe responded. The problem was, the Nuggets were no pushover. Melo and his boys gave the Lakers another series to remember.
Youngs Guns Live Up to the Hype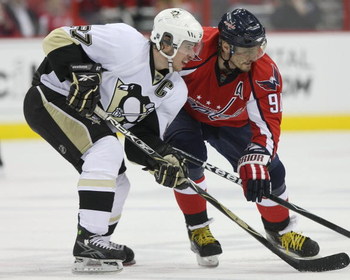 Even people who do not watch hockey had to tune in to a game or two of the Caps-Pens series. This was a series for the ages. Not only have Ovechkin, Crosby, and Malkin taken the NHL by storm. They played in a ridiculous series that went the distance.
This series is what the new NHL is all about—fast, young superstars. I am a Flyers' fan, but even I watched this amazing display of talent. It was not quite as physical as the Flyers-Penguins' series, but whatever it lacked in physicality, it made up for in utter skill.
King Stymied...For Now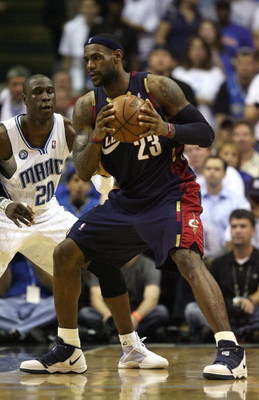 Orlando's series against Cleveland had my 91-year old grandmother tuning in (with her digital conversion box, of course). When Lebron hit a Jordan-esque three with less than a second left on the clock to tie up the series, I knew this would be a great series.
Sure, we won't be seeing a Kobe-Lebron Finals, but Lebron James is still young and has a lot to learn...even if he might be the best in the game...how scary is that?
I wish Orlando luck with Kobe—they'll need it—but what a wonderful series this was.
Can We Handle Any More Drama?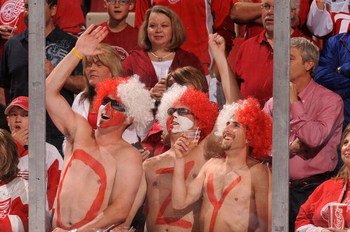 We are in for two great final series.
The Lakers-Magic series has potential...could Orlando dethrone another king, "Black Mamba?"
Can Sidney Crosby and the young, talented Pens handle the experienced defending champs in the Red Wings?
There is still room for more drama...can we handle it?
Keep Reading

Washington Capitals: Like this team?