At this late stage of the regular season, the playoffs are beginning to take shape. Four teams have clinched a playoff spot, with the Indianapolis Colts as the only team of the four to have won its division already.
For those teams who have yet to clinch, it's important to get wins this weekend—otherwise all of their hopes will be riding on Week 17. That way, coaches can decide whether or not to rest some of their players, and at the very least begin game-planning for their potential playoff opponents.
Here's a look at picks for all 16 games this weekend, followed by three teams that will help their postseason position the most.
Week 16 Picks

| | | |
| --- | --- | --- |
| Home Team | Away Team | Pick |
| Buffalo Bills | Miami Dolphins | MIA |
| Carolina Panthers | New Orleans Saints | CAR |
| Cincinnati Bengals | Minnesota Vikings | CIN |
| Houston Texans | Denver Broncos | DEN |
| Jacksonville Jaguars | Tennessee Titans | JAX |
| Kansas City Chiefs | Indianapolis Colts | KC |
| Washington Redskins | Dallas Cowboys | DAL |
| New York Jets | Cleveland Browns | NYJ |
| St. Louis Rams | Tampa Bay Buccaneers | TB |
| Seattle Seahawks | Arizona Cardinals | SEA |
| Detroit Lions | New York Giants | DET |
| Baltimore Ravens | New England Patriots | BAL |
| San Diego Chargers | Oakland Raiders | SD |
| Green Bay Packers | Pittsburgh Steelers | PIT |
| Philadelphia Eagles | Chicago Bears | PHI |
| San Francisco 49ers | Atlanta Falcons | SF |
Schedule via NFL.com
Miami Dolphins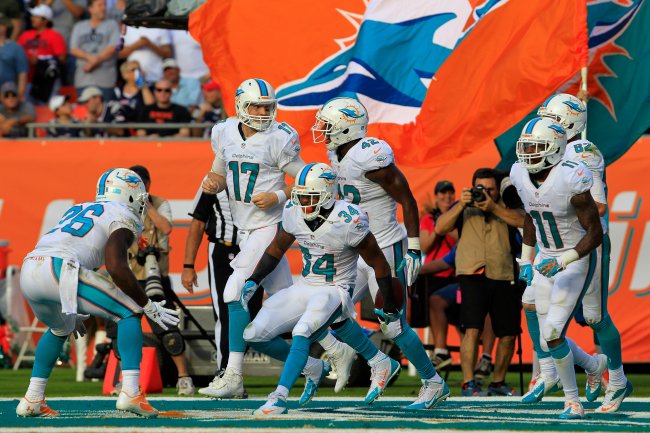 Chris Trotman/Getty Images
Who would have thought that with everything the Miami Dolphins have dealt with this season they'd still be in the playoff hunt? It's a testament to the team's resolve and Ryan Tannehill's steady improvement over the second half.
The Dolphins need some help if they're to get into the postseason. At 8-6, they're tied with the Baltimore Ravens, but Baltimore holds the tiebreaker after Miami's 26-23 loss to the Ravens in Week 5.
At least Miami gets the Buffalo Bills, losers in five of their last seven games, this Sunday. Plus, EJ Manuel is out, meaning Thad Lewis takes over the starting QB duties.
Bills HC Doug Marrone said QB Thad Lewis will start Sunday vs. Miami due to EJ Manuel's knee injury.

— Adam Schefter (@AdamSchefter) December 18, 2013
Buffalo's defense is solid, but the Bills will have a hard time moving the football against a Dolphins defense that is stingy against the pass.
Cincinnati Bengals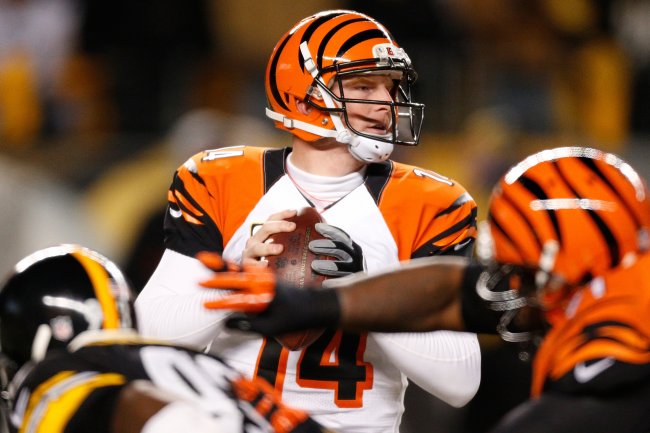 Gregory Shamus/Getty Images
Despite that car wreck against the Pittsburgh Steelers last Sunday night, the Cincinnati Bengals still control their own destiny. If they can win their next two games, they'll win the AFC North and could possibly earn a bye in the Wild Card Round.
The Adrian Peterson-less Minnesota Vikings sprung a surprise on the Philadelphia Eagles to the tune of a 48-30 win last week. That seems more of an indictment of the Philadelphia defense than it is an endorsement of the Minnesota offense.
The Bengals will be eager to rebound from that 30-20 loss to Pittsburgh, so you can bet the players will be up for this one. They also know what's at stake.
The Vikings rank 25th against the pass, according to Football Outsiders, and have intercepted 12 passes the entire season. As long as Andy Dalton can throw the ball down field, Cincinnati will prevail.
Carolina Panthers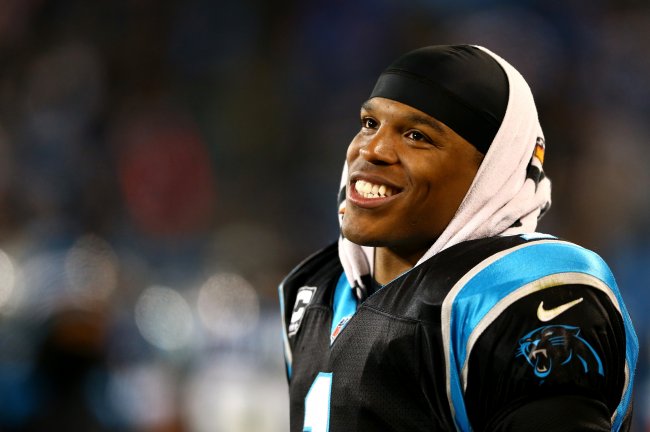 Streeter Lecka/Getty Images
Playing at home will be a huge boost for the Carolina Panthers. They're 6-1 at home in 2013, while the New Orleans Saints are 3-4 away from the Superdome.
Some may look at that 31-13 loss in Week 14 as evidence that Carolina isn't on the same level as New Orleans. If anything, though, that defeat allowed Ron Rivera to iron out the kinks before the playoffs start.
Rivera acknowledged that the Panthers will have to play better defensively, especially in the red zone, per NewOrleansSaints.com:
To me it is about what happened in the red zone more than anything else. We have to be better there. We cannot allow that. Then in the last four minutes of the first half the Saints scored 14 points and went up 21-6. Again, to me, it was about the way we played in the red zone and the effectiveness they had in the red zone against us.
With the Panthers needing to win to keep hopes of winning the NFC South alive, they'll be a much better team than the one from two weeks ago.