Michael Jordan received a bit of good news this week, as the Chicago Bulls legend found out he and his pregnant wife, Yvette Prieto, are expecting twin girls.
TMZ Sports reported the information on Tuesday, Dec. 17. It is unknown how far along Prieto is, but TMZ noted that she "progressing just fine."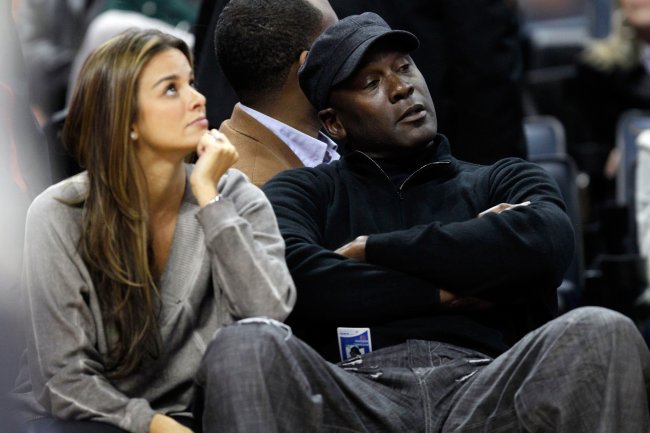 Streeter Lecka/Getty Images
Considering Jordan's massive estate in the Chicago suburbs failed to sell on auction earlier in the week, this has to be very welcome news for the family.
Stephanie Webber of US Weekly first discovered that the newlyweds were expecting a child on Nov. 30. Now it seems that the power couple has been blessed with another.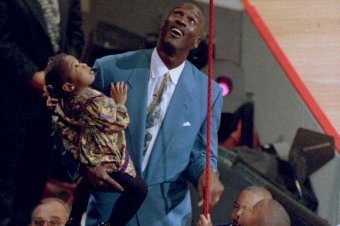 Jonathan Daniel/Getty Images
These twin girls will be the fourth and fifth children for the 50-year-old Jordan. He has three that reached adulthood, two boys (Jeffrey Michael, 24, and Marcus James, 22) and a girl (Jasmine, 19), from his previous marriage to Juanita Vanoy.
The 34-year-old Prieto will become a first-time mother in a few months and should be thrilled about it. Prieto married Jordan in a grandiose ceremony in Florida back in April.
Hopefully this can take the family's mind away from its recent real-estate troubles.
According to the Associated Press (via ABC News), Jordan's 55,000-square-foot home didn't receive an offer more than the $13 million reserve during an auction on Dec. 16.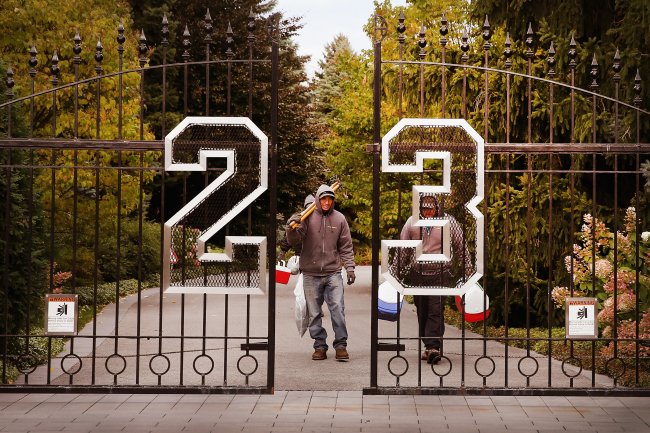 Scott Olson/Getty Images
With the asking price being drastically reduced from the $29 million it went on the market for in 2012, it seems that Jordan may be saddled with the mansion for some time unless he is willing to cut the cost even more.
Spokeswoman Estee Portnoy told the AP that the market conditions aren't ideal at this juncture and options for the 13-acre property will be tabled until 2014.
The nine-bedroom, 15-bathroom home is quite lavish and features a pool pavilion, regulation-size indoor basketball court and a gentleman's retreat that houses a library and wet bar.
Jordan released a statement concerning his emotional attachment to the estate, according to Mary Wisniewski of Reuters (via Yahoo! Sports): "I have so many amazing, happy memories of my life in the house over the years. It's where my kids grew up. It's where I lived during my championship years."
Will Jordan's estate sell?
Erin Carlyle of Forbes noted that the house didn't sell because it is overpriced for the suburbs, writing that Jordan's asking price was more in line with real estate in downtown Chicago and along Lake Michigan.
Regardless, Jordan has more important things to worry about now than real-estate problems. He's soon to become the father of two twin girls and that will likely take up the bulk of his free time in retirement.