NBA Trade Rumors: Picking Apart Latest Buzz from Around the League
Use your ← → (arrow) keys to browse more stories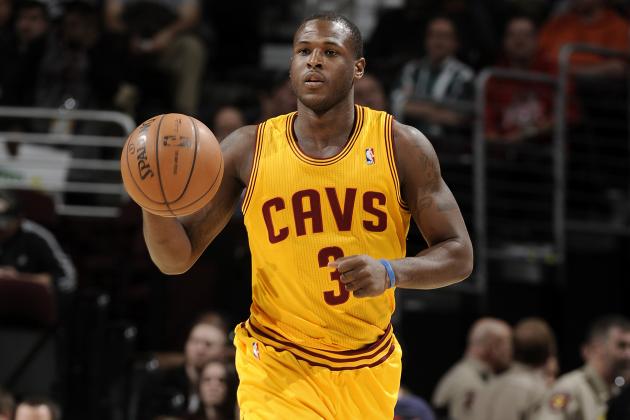 David Liam Kyle/Getty Images

In the months before the NBA trade deadline, you will see rumors surrounding just about every player in the league. However, not all of them will come to fruition.
Much of the buzz is misinformation intentionally leaked by teams to help their causes. In other cases, organizations or players simply change their minds. Either way, it is important to closely examine each rumor to see which deals have a realistic chance of getting completed.
Here is a look at some of the bigger trade possibilities as of late along with reasons why none of them will happen.
Rajon Rondo to the Sacramento Kings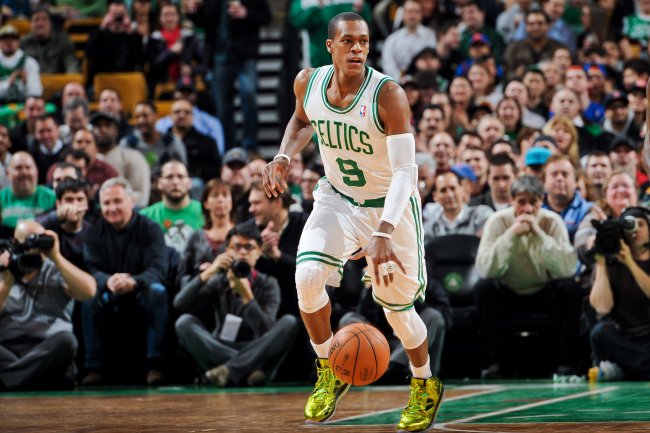 Brian Babineau/Getty Images
The Kings have already been aggressive on the trade market in acquiring Rudy Gay, but they apparently are not done.
Onchie Ebriega of The Latino Post reported that the Kings are attempting to bring in Boston Celtics point guard Rajon Rondo:
According to a league source, the Kings are proposing a package that would send point guard Isaiah Thomas, shooting guard Ben McLemore, veteran swingman Marcus Thornton, power forward Jason Thompson and two future first-round picks to the Celtics in exchange for Rondo.
This would certainly be quite an offer for the Celtics, giving them multiple young pieces to help the rebuilding process. Meanwhile, Sacramento would then have a core of Rondo, Gay and DeMarcus Cousins to build around.
Unfortunately, both Sam Amick of USA Today and A. Sherrod Blakely of CSN discredited the rumor:
FYI re: Rajon Rondo rumor, Celtics & Kings have had no talks about him or any other player, I'm told by both sides. Nothing to see here...

— Sam Amick (@sam_amick) December 17, 2013
Spoke w/source moments ago who said the latest Rajon Rondo rumor that he will be traded to the Sacramento #Kings, is "not happening."

— A. Sherrod Blakely (@SherrodbCSN) December 17, 2013
Of course, this does not mean a trade for Rondo is impossible. Steve Bulpett of the Boston Herald quoted one team executive as saying:
Danny will talk about Rondo if you bring his name up. Any GM who tells you he'd never talk about this player or that player is lying. You listen to everything, but when you find out the kinds of things they'd want in return for someone like Rondo, you wonder whether there's really anything that could get something like that done.
The point guard has not played a game yet this season after suffering a torn ACL last year, but the Celtics will have to start considering a trade if packages like this are on the table.
Dion Waiters Wants out of Cleveland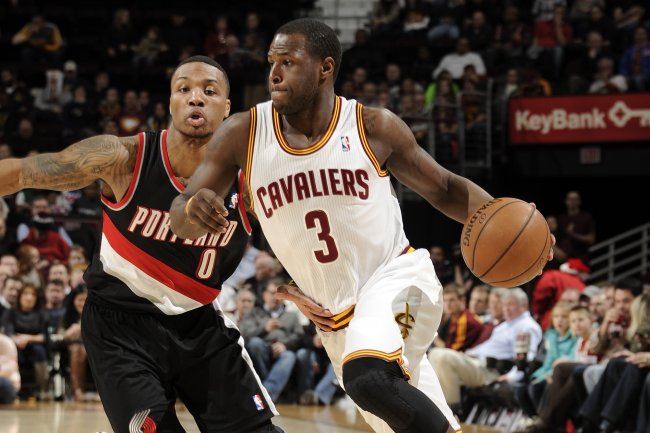 David Liam Kyle/Getty Images
When you are a shoot-first guard, you want to get the ball early and often. Unfortunately for Dion Waiters, he is not getting that opportunity after being relegated to a sixth-man role on the Cavaliers.
According to Bleacher Report's Jared Zwerling, this situation has led to Waiters wanting a trade:
It's no secret that the Cleveland Cavaliers have been shopping second-year shooting guard Dion Waiters, and the latest update, according to two sources who spoke with Bleacher Report, is that the Chicago Bulls and Philadelphia 76ers have emerged as the top two suitors. And both are realistic destinations based on trade assets and financial complements.

According to a source close to Waiters, he "wants out" of Cleveland and "prefers to go to Philly because he thinks he'd be the best player on the team. That's his mindset."
While this remains a possibility, Waiters has denied demanding a trade. When asked about the quote by Mary Schmitt Boyer of The Cleveland Plain Dealer, the second-year guard said:
It's crazy when you wake up and you see all this stuff. At the end of the day, I know what I said, what I didn't say. That's one of the things I absolutely never said. It is what it is, man. They can keep talking. I know I didn't say it.
Head coach Mike Brown also does not seem to think the rumors are true, via Sam Amico of Fox Sports:
#Cavs' Brown called trade rumors re: Dion Waiters & Anderson Varejao "funny," as in laughable. More concerned w/#Blazers' rebounding edge.

— Sam Amico (@SamAmicoFSO) December 18, 2013
It seems as though Waiters will remain with the club for the time being, but fans should keep an eye on the situation going forward.
Ryan Anderson a Target for Everyone
Outside of Pau Gasol, Ryan Anderson might be the most talked-about trade target over the past few seasons. It seems as though every time a team has a need at power forward, the former Cal star is mentioned.
Zwerling reported that a deal could send Anderson to the Memphis Grizzlies for Zach Randolph. Additionally, Alex Kennedy of HoopsWorld recently mentioned the possibility of a swap for Omer Asik on the Houston Rockets:
Rumors of an Anderson-for-Asik deal initially surfaced over the offseason, shortly after the Rockets signed Dwight Howard, but they're starting to pop up again now that Asik's departure is inevitable due to his recent trade request.
With many other teams in the market for a stretch 4, it will not be surprising to hear Anderson's name called plenty more times before February.
However, John Reid of The Times-Picayune stated that the power forward will not be traded:
According to sources within the team, they are not currently exploring any deals involving Anderson, although he has been the subject of trade rumors in the past week.

Team sources said there's no truth to the speculation and that Anderson remains critical in their plans.
Anderson currently leads the Pelicans in scoring and continues to showcase his great shooting touch from everywhere on the floor. Anderson is only 25 years old and has a team-friendly contract, so it makes sense for New Orleans to hold onto him as long as possible.
Still, you cannot fault other teams for trying as hard as they can to pry the talented player away in a trade.
Follow Rob Goldberg on Twitter for the latest breaking news and analysis.