Week 16 of the 2013 NFL season is just around the corner, but gamblers have a little bit of time to make informed decisions before things get underway. With no Thursday Night Football matchup on tap, bettors will get an extra few days to take advantage before placing down a wager.
However, you may not want to wait too long, as the general public could get a whiff of some of these juicy lines and swing them away from your favor. You certainly wouldn't want that to happen, so it's relatively important to get your bets in before Sunday.
Before you head down to the sportsbook, keep reading for a look at the updated lines for every game, my picks for the winner of each, plus a handful of can't-miss predictions that you will want to bet big.
Week 16 NFL Lines and Predictions

| | | |
| --- | --- | --- |
| Away Team | Home Team | Pick (Spread) |
| Miami Dolphins | Buffalo Bills | Bills (+3) |
| New Orleans Saints | Carolina Panthers | Panthers (-3) |
| Dallas Cowboys | Washington Redskins | Cowboys (-2.5) |
| Tampa Bay Buccaneers | St. Louis Rams | Rams (-5.5) |
| Cleveland Browns | New York Jets | Browns (+2) |
| Indianapolis Colts | Kansas City Chiefs | Chiefs (-6.5) |
| Minnesota Vikings | Cincinnati Bengals | Bengals (-8) |
| Denver Broncos | Houston Texans | Broncos (-10) |
| Tennessee Titans | Jacksonville Jaguars | Jaguars (+5.5) |
| Arizona Cardinals | Seattle Seahawks | Seahawks (-10) |
| New York Giants | Detroit Lions | Lions (-9.5) |
| Oakland Raiders | San Diego Chargers | Chargers (-10) |
| Pittsburgh Steelers | Green Bay Packers | N/A |
| New England Patriots | Baltimore Ravens | Patriots (+1.5) |
| Chicago Bears | Philadelphia Eagles | Bears (+3) |
| Atlanta Falcons | San Francisco 49ers | 49ers (-10) |
ScoresAndOdds.com
New England Patriots (+1.5) over Baltimore Ravens
The Pats are a road underdog in this showdown with Baltimore, which may come as somewhat of a surprise to fans.
While New England is coming off a tough loss to the Miami Dolphins, and it had a great chance at winning the game in the final moments. The Ravens narrowly edged the Detroit Lions in their last matchup, relying on a Justin Tucker field goal from 61 yards out to win.
Both of those games could easily have gone either way, and if the outcomes were reversed, the Pats would more than likely be giving a few points on Sunday—even without Rob Gronkowski in the lineup.
Smart bettors will realize this first and put New England on their tickets before the public money comes in heavy. You should do the same, especially considering the trends surrounding this matchup.
The Pats are definitely a great play coming off a loss, as they are 35-17-1 against the spread in the last 53 games that followed a straight up defeat. They are also 19-9 against the spread in the last 28 games that they failed to cover in the previous week.
Baltimore is a poor December team to back as well, covering in just two of their last 10 contests played during this month. While they turned it on in the cold for last year's Super Bowl, the Ravens just haven't found gambling magic around the holiday season.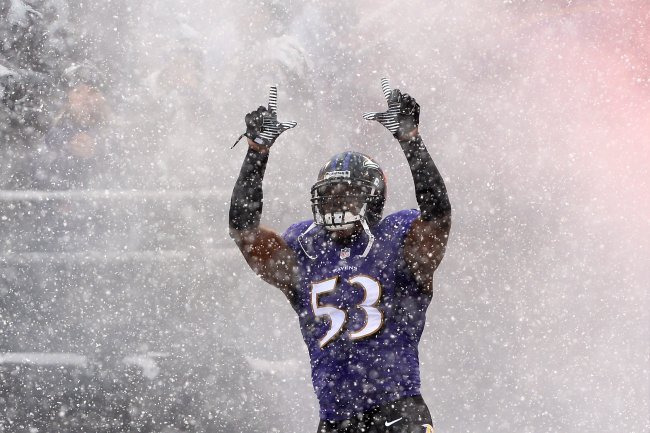 Patrick Smith/Getty Images
Expect this to be a low-scoring, grind-it-out affair featuring plenty of smash-mouth football and an exciting finish. You are going to want the points in this situation, especially if the outcome is decided by a field goal or less.
Go with New England and watch as Tom Brady orchestrates a game-winning drive to lead his team to victory.
Chicago Bears (+3) over Philadelphia Eagles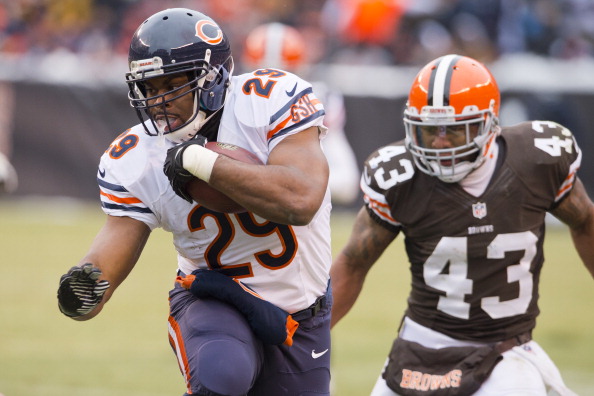 Jason Miller/Getty Images
This week's Sunday Night Football game may not have much importance for the Eagles by the time kickoff comes around.
If the Dallas Cowboys are able to beat the Washington Redskins during their early afternoon showdown, it would essentially make the evening contest meaningless for Philadelphia.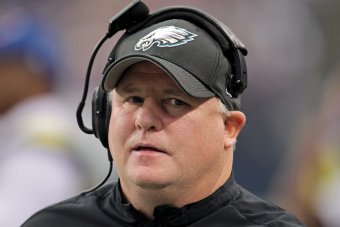 Brace Hemmelgarn-USA TODAY Sport
The 'Boys are hosting Philly in Week 17 in what would essentially be a playoff matchup to determine which side wins the NFC East and advances to the actual postseason.
Because of that, there is a chance that head coach Chip Kelly takes his foot off the pedal a little bit, even if he refuses to rest some of his key veterans in the event that Dallas wins.
With the Cowboys favored and direly needing a win against a collapsing 'Skins team, it's somewhat safe to assume they will be able to pull it off. While there is no guarantee with this modern Dallas club with Tony Romo under center, it is most likely the Cowboys comes away with the victory.
For that reason, you should stay very far away from Philadelphia in this matchup and back the Bears. Chicago will also have a ton riding on the results from this one and is very much in the running for the NFC North.
You always want to get behind the team that will have something to play for, so make sure you bet the Bears either ahead of Dallas' game or right when the outcome starts to become clear during it.
It's a slam-dunk play and one you won't want to miss out on making in Week 16.