Ranking ACC Football's Coaches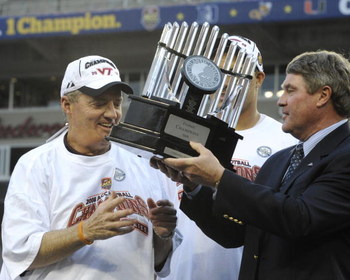 Who is the best football coach in the ACC? I took a look at all sorts of statistics, such as overall record, school record, ACC record, championships won, recruiting rankings, and recent record history, to come up with my list.
Note: Dabo Swinney and Frank Spaziani are not included in the rankings because they have not coached a full season.
No. 10: David Cutcliffe, Duke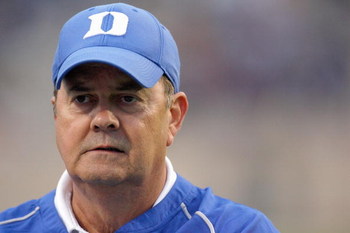 Resume
4-8 record at Duke
1-7 in the ACC
51% winning percentage over last four seasons coaching
The second-year Duke coach had a better season than most have had in Durham, but the program still fell to the bottom in the ACC. A bright spot is Duke's improved recruiting in the last few years and Cutcliffe's successful run at Ole Miss.
No. 9: Randy Shannon, Miami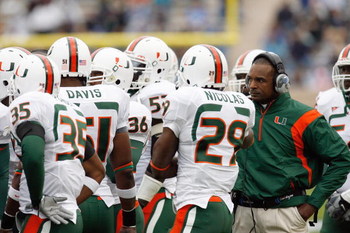 Resume
48% winning percentage in two seasons
38% ACC winning percentage
Top-ranked ACC recruiting class in two of his first three classes
If Al Groh is No. 1 on the ACC hot seat, then Shannon is No. 2. The former Miami LB has brought in some stellar recruiting classes thus far, but that talent has yet to perform to that high level on the field.
No. 8: Al Groh, Virginia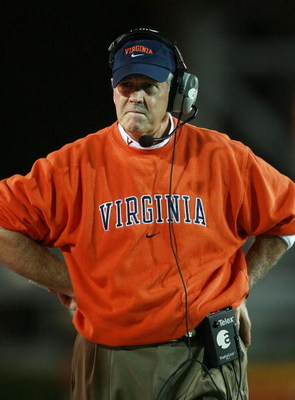 Resume
56% winning percentage at Virginia
53% ACC winning percentage
53% winning percentage over last four seasons
Groh is probably the coach with the hottest seat in the ACC due to his inability to get UVA over the hump. When all categories are ranked evenly, Groh is near the bottom. But record-wise he has done better than average when compared to his recruiting classes.
No. 7: Butch Davis, North Carolina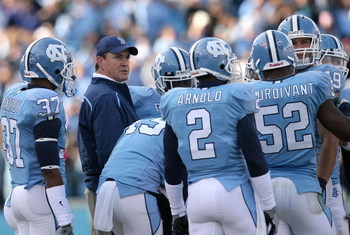 Resume
66% overall college record
Top-ranked ACC recruiting class in 2009
44% ACC winning percentage
Many will say Butch Davis built the 2001 National Championship team at Miami, and you would be right. But sadly, Butch left for the Cleveland Browns before that season.
The more you count in the Miami years, the higher Davis ranks, but he has yet to break out in Chapel Hill. Could this be the year?
No. 6: Ralph Friedgen, Maryland
Resume
One ACC title
64% overall winning percentage
56% winning percentage over last four seasons
The Maryland coach ranks middle of the pack across most of the statistics when compared to his ACC brethren. But Ralph has something that only three other coaches in this league have—an ACC title.
No. 5: Tom O'Brien, NC State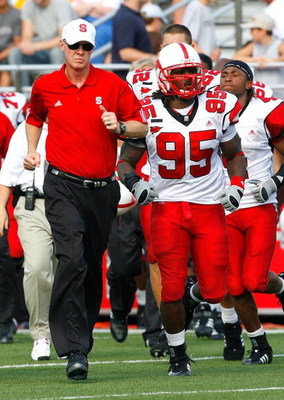 Resume
59% winning percentage over last four seasons
59% overall record
Winning percentage has outpaced recruiting rankings over last four years
The Navy graduate jumped ship from Boston College to NC State two years ago and is rebuilding the Pack into an ACC contender.
O'Brien scores middle of the pack in most of the statistics, but has done fairly well record-wise compared to his recruiting rankings at Boston College and NC State.
No. 4: Bobby Bowden, Florida State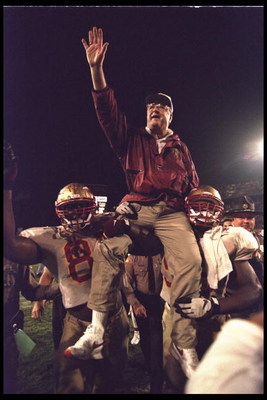 Resume
Two national titles
12 ACC titles
84% ACC winning percentage
60% winning percentage over last four seasons
Despite recent troubles, Bowden deserves to be near the top of the list because of his outstanding accomplishments in the ACC—12 ACC titles and two national titles.
"Recent troubles" is relative because he can still coach and recruit a little with a recent record that ranks fourth in this set.
No. 3: Jim Grobe, Wake Forest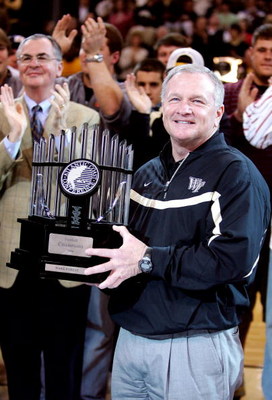 Resume
One ACC title
55% winning percentage at Wake Forest
63% winning percentage over last four seasons
Consistently ranked worst recruiting classes in the ACC
If you look at what Grobe has done with the recruiting classes he has brought in, it is astonishing. Grobe ranks last in the recruiting rankings over the last four years but has the third best record during that time—and an ACC title to boot.
No. 2: Paul Johnson, Georgia Tech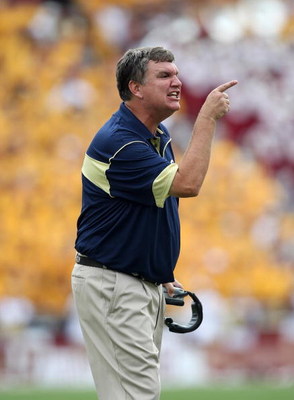 Resume
Two national titles (Div. I-AA)
73% overall winning percentage
69% winning percentage over last four seasons coaching
Only one year in the ACC, but it was a pretty good one at 9-4. Johnson also has won two national titles in his coaching history and fared very well recently with a 69 percent winning percentage over his last four seasons coaching.
No. 1: Frank Beamer, Virginia Tech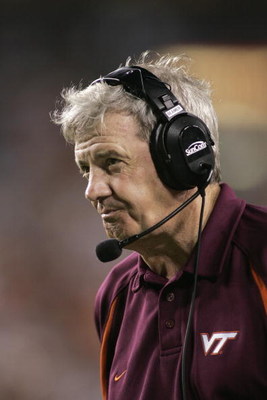 Resume
Three ACC titles
79% ACC winning percentage
78% winning percentage over last four seasons
Beamer's 79 percent ACC winning percentage ranks second only to Bowden's. Beamer also has three ACC championships.
Where Beamer surpasses everyone is with a 78 percent winning percentage over the last four seasons, doing it with recruiting classes ranked lower than FSU's.
Keep Reading