Best Replacement Options for NFL Coordinators on the Hot Seat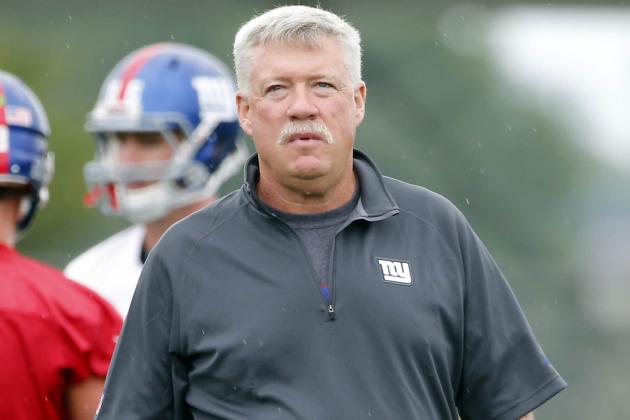 Jim O'Connor-USA TODAY Sports

A handful of NFL head coaches will start the new year unemployed.
That means, in almost every case, their entire staffs will be set packing as well.
While we're mainly interested in the guys who'll be hired to replace the fired head coaches, we rarely hear about potential offensive and defensive coordinators.
Let't take a look at the best replacement options for the NFL coordinators currently on the hot seat.
(*In almost all of the following situations, the new head coach will have the most impact on the coordinators hired. This article simply lays out the best candidates for offensive and defensive coordinator positions, within reason. Remember, there are an assortment of current offensive and defensive coordinators who, in all likelihood, will stay in their current positions or only except a head coach promotion.)
Begin Slideshow

»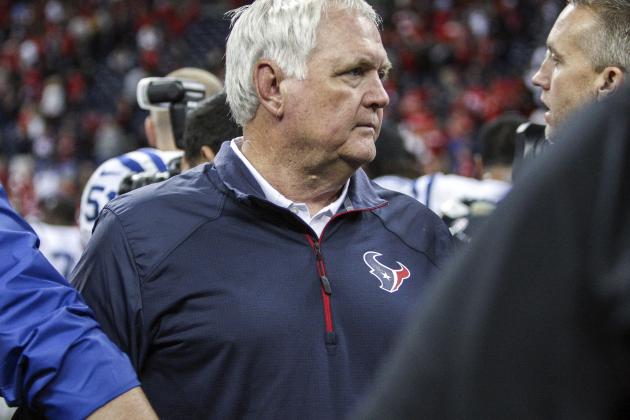 Troy Taormina-USA TODAY Sports

Offensive Coordinator
Current: Rick Dennison
Best option: Frank Reich
The Houston Texans may want to steer clear of former NFL backup quarterbacks following the Gary Kubiak era, but until the disastrous 2013 campaign, the Texans offense was highly efficient despite a middling quarterback and no legitimate playmaking threats on the perimeter outside of Andre Johnson.
Reich is currently the San Diego Chargers quarterbacks coach, and Philip Rivers has had a resurgent season.
The former Buffalo Bills signal-caller was the Indianapolis Colts quarterbacks coach in 2009 and 2010 and was named the Indianapolis wide receivers coach in 2011 before taking the same job with the Arizona Cardinals in 2012.
He's worked with future Hall of Famers Peyton Manning, Reggie Wayne and Larry Fitzgerald.
With what will likely be a rookie quarterback, Houston could be drawn to Reich's NFL experience and his past work with Manning.
Defensive Coordinator
Current: Wade Phillips
Best option: Dennis Thurman
Hiring defensive assistants off Rex Ryan's coaching staff is en vogue in today's NFL. The Bills hired former New York Jets defensive coordinator Mike Pettine away from their division rival this past offseason, and Buffalo leads the league in sacks.
Heading into Week 15, they were fourth in yards per drive each game, according to Football Outsiders.
Current Kansas City Chiefs defensive coordinator Bob Sutton was on Ryan's staff with the Jets from 2009 to 2012. They're third in the league in sacks and, before Week 15's slate, Kansas City had allowed the sixth-fewest yards per drive, also per FO.
Dennis Thurman should be the next in line.
He coached New York's defensive backs from 2008 to 2012 and was named the team's defensive coordinator this year.
Thurman would employ a blitz-heavy hybrid defense that could feature J.J. Watt in a variety of spots along the defensive line and help the secondary immensely.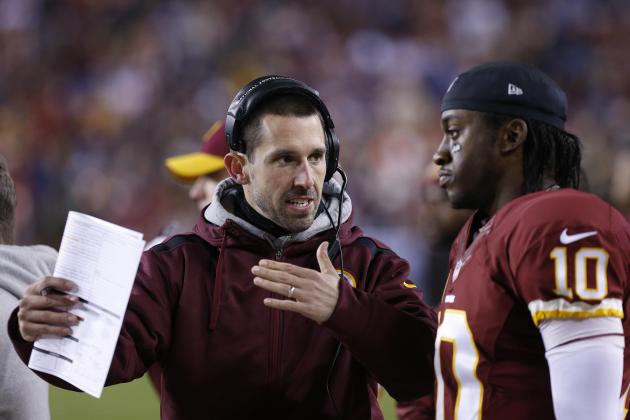 Geoff Burke-USA TODAY Sports

Offensive Coordinator
Current: Kyle Shanahan
Best option: Philip Montgomery
Although Art Briles is Baylor's offensive mastermind, Montgomery has been his offensive coordinator since the 2008 season.
He coached Robert Griffin III during his entire career with the Bears, and quarterbacks Nick Florence and Bryce Petty have been tremendous signal-callers after RG3's departure to the NFL.
It's a long shot that the Redskins will be able to lure Briles away from Waco after he signed a monster contract extension this season.
But if Washington wants to provide Griffin III a comfortable and familiar play-caller, look no further than Montgomery.
Defensive Coordinator
Current: Jim Haslett
Best option: John Mitchell
Mitchell has been the Pittsburgh Steelers defensive line coach since 1994. From 2007 on, he's been the assistant head coach to Mike Tomlin.
In a position that doesn't allow for much advancement in Pittsburgh, Mitchell would be the best fit to take on the play-calling defensive coordinator role with the Redskins.
The Steelers have fielded many dominant, play-making defenses under Dick LeBeau, and Mitchell's been right there for all of them.
At 62, he might be older than Washington owner Daniel Snyder would like, but Mitchell's resume speaks for itself.
The Redskins have a few defensive stalwarts in Brian Orakpo, Barry Cofield and Ryan Kerrigan, but the defense needs a major overhaul.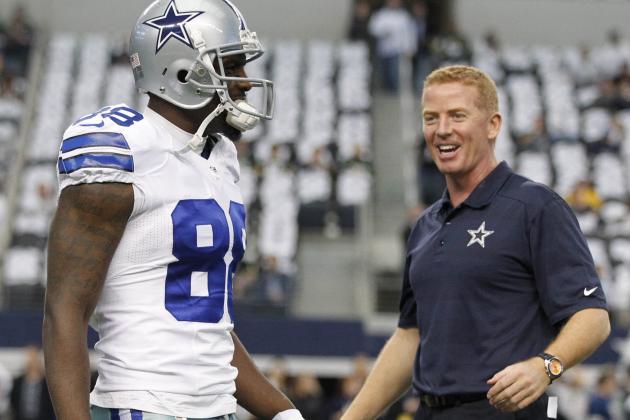 Tim Heitman-USA TODAY Sports

Offensive Coordinator
Current: Jason Garrett, Bill Callahan
Best option: Pete Carmichael
Although New Orleans Saints head coach Sean Payton is the play-caller, Carmichael has been the team's offensive coordinator since 2009, after a three-year stint as the quarterbacks coach.
The Dallas Cowboys have a franchise quarterback in place and plenty of offensive skill-position talent. All the pieces just need to be utilized much better in a more logical way.
The Saints are known for their prolific passing game, but they run a variety of screens exceptionally well.
During the 2009-2010, Super Bowl-winning campaign, New Orleans carried the football 468 times—the seventh most in the league.
Tony Romo would experience a seamless transition to Carmichael, and the new offensive coordinator would likely dedicate himself to featuring the running game much more than it's been during the Jason Garrett era.
Defensive Coordinator
Current: Monte Kiffin
Best option: Kirby Smart
Smart has been Alabama's defensive coordinator since 2008, precisely when the Crimson Tide reemerged as the nation's premier football program under Nick Saban.
With Saban's deep defensive roots, Smart doesn't have much room to advance in his football coaching career if he stays in Tuscaloosa.
Alabama has perennially fielded a dominant defense with Smart as the defensive coordinator, and he won't pigeonhole any of the Cowboys defenders in a strict 3-4 or 4-3 alignment.
If the Cowboys fire their entire coaching staff, Smart should be on the short list to be the guy to fix a defense that needs major retooling.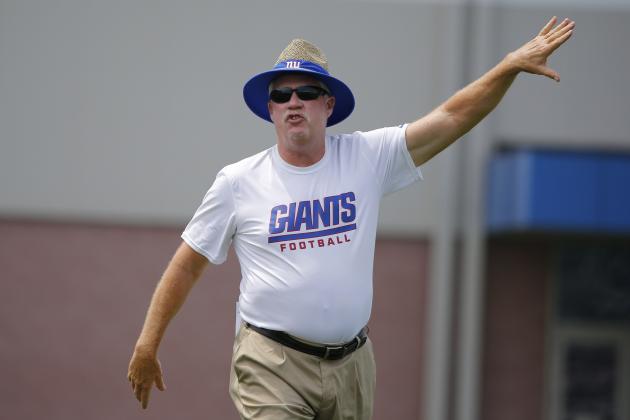 Jim O'Connor-USA TODAY Sports

Offensive Coordinator
Current: Kevin Gilbride
Best Option: Mike Sullivan
Sullivan hasn't had much success in Tampa Bay running the Buccaneers offense, but the failure of Josh Freeman, a rookie quarterback and injuries along the offensive line and in the backfield haven't made his job easy.
Eli Manning had two of his better seasons with Sullivan as the quarterbacks coach in 2010 and 2011, and Sullivan could be groomed as the heir apparent to Tom Coughlin.
If Coughlin is kept at season's end, Sullivan makes the most sense as the team's next offensive coordinator.
Defensive Coordinator
Current: Perry Fewell
Best option: Steve Spagnuolo
Another reunion for the Giants.
Spagnuolo parlayed fantastic work with New York's defense in 2007 and 2008 to a head coaching job with the St. Louis Rams in 2009.
After spending three years and ultimately failing with the Rams, he spent 2012 with the New Orleans Saints.
Spagnuolo's defense was one of the worst in the NFL history, but that doesn't mean he's suddenly lost as a defensive mind.
He's spent the 2013 season as a senior defensive assistant for the Baltimore Ravens. Many veterans would welcome back Spagnuolo.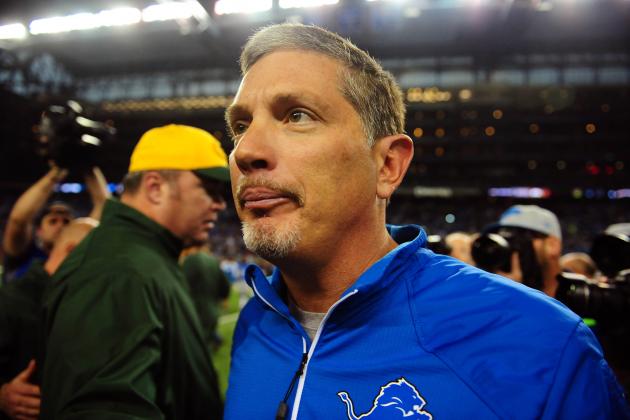 Andrew Weber-USA TODAY Sports

Offensive Coordinator
Current: Scott Linehan
Best option: Clarence McKinney
The Texas A&M offensive coordinator isn't a household name, but his head coach, Kevin Sumlin, is. McKinney has been with Sumlin since his days at the University of Houston. During his stint with the Cougars, McKinney was the running backs coach.
He began calling the Aggies plays in the 2013 Cotton Bowl, when Johnny Manziel and Co. absolutely thrashed the Oklahoma defense en route to a 41-13 victory.
McKinney would bring an uptempo, spread- and shotgun-heavy attack to Detroit, all of which would be easy transitions for Matthew Stafford.
After allowing retread Scott Linehan run the offense for the past four seasons, the Lions very well may be interested in a young, innovative mind who's had massive success at the collegiate level.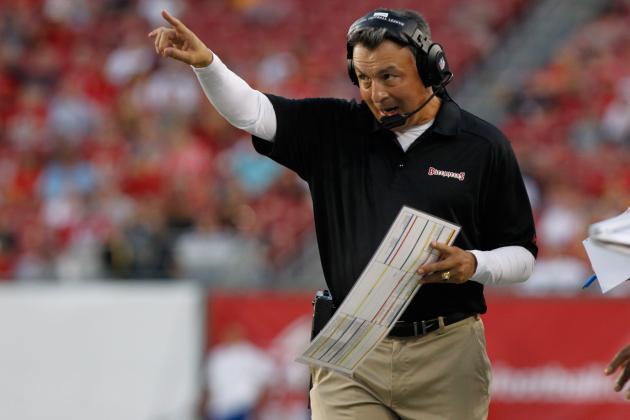 Kim Klement-USA TODAY Sports
Current Tampa Bay Buccaneers offensive coordinator Mike Sullivan
Offensive Coordinator
Current: Mike Sullivan
Best option: Hue Jackson
Jackson was the head coach of the Oakland Raiders in 2011 but is currently the running backs coach for the Cincinnati Bengals. If he's not hired to be a head coach in 2014, he may look for an offensive coordinator gig.
He has an abundance of coaching experience. In 2001, Jackson was the running backs coach on the Washington Redskins staff with Marty Schottenheimer and Steve Spurrier. In 2013, Spurrier entrusted Jackson to be the offensive play-caller.
While he hasn't been wildly successful anywhere he's been in the NFL, he knows the offensive side of the ball and could help create a more consistent attack in Tampa Bay.
The Buccaneers have promising young quarterback Mike Glennon on the roster and a trio of running backs who could become offensive focal points in the future, Doug Martin, Mike James and Bobby Rainey.
One would think Jackson would be a boon to those youthful runners.
Defensive Coordinator:
Current: Bill Sheridan
Best option: Jay Hayes
Hayes has been the Cincinnati Bengals defensive line coach for the past 13 seasons. Defensive coordinator Mike Zimmer has been a hot name on the head coaching market for the past two years, and there's a decent chance he'll finally get his big break this offseason.
While Hayes could be a candidate to fill in for Zimmer in Cincinnati, he'd be the best fit for the Tampa Bay Buccaneers, another team that has plenty of front-seven talent.
Defensive tackle Gerald McCoy is one of the most disruptive pass-rushing interior defensive lineman in the NFL, and Lavonte David is probably the best 4-3 weak-side linebacker in the game.
The acquisition of Hayes, a 4-3 guy, would make for a smooth transition in Cincinnati.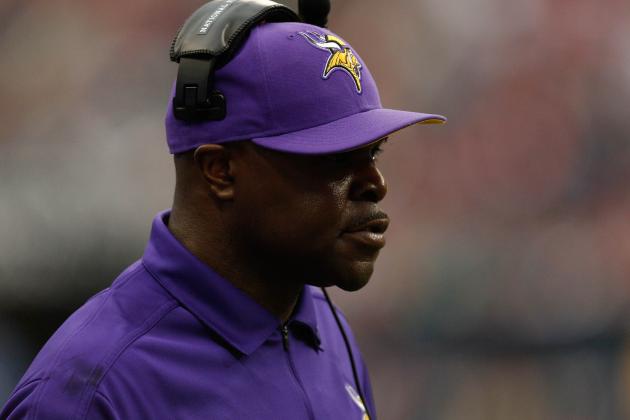 Thomas Campbell-USA TODAY Sports
Current Minnesota Vikings defensive coordinator Alan Williams
Offensive Coordinator
Current: Bill Musgrave
Best option: Terry Robiskie
If the Vikings want vast NFL coaching experience, Robiskie is the offensive coordinator for them. He's been the wide receivers coach for the Atlanta Falcons since 2008, and Matt Ryan's outside weapons certainly haven't disappointed in his professional career.
Robiskie was the Cleveland Browns interim head coach in 2004, the same year he began as the team's offensive coordinator.
With the young and immensely talented Cordarrelle Patterson on the roster, Robiskie would be ideal for his development and progression.
Minnesota hasn't had an issue running the ball over the past few seasons, but its passing game has struggled mightily. Robiskie is the best fit for this organization at offensive coordinator.
Defensive Coordinator
Current: Alan Williams
Best option: Eric Washington
Washington is the Carolina Panthers defensive line coach, a job he's held since 2011. In that short time, the team's defensive front has morphed into a dominant unit with players like Charles Johnson, Greg Hardy, Star Lotulelei and Kawann Short.
He spent 2008 to 2010 with the Chicago Bears, so he certainly is familiar with the 4-3 alignment.
The Vikings need to stay dedicated to their 4-3 defense, as key players like Sharrif Floyd, Brian Robison and Everson Griffen aren't suited to shift to a 3-4 defense.
Although Kevin Williams is nearing the end of his career, the Vikings understand the importance of winning up front.
They'll be able to do that with Washington as the defensive coordinator.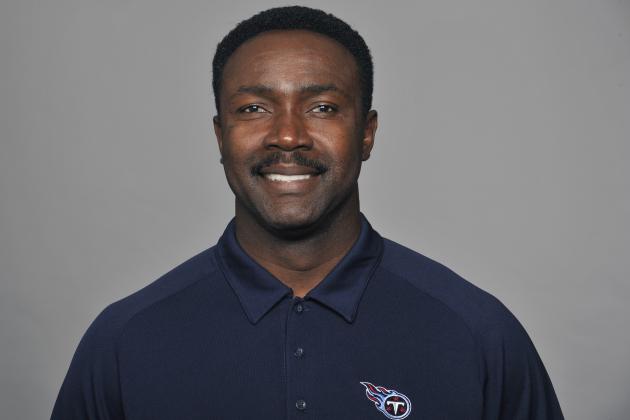 Handout/Getty Images
Current Tennessee Titans defensive coordinator Jerry Gray
Offensive Coordinator
Current: Dowell Loggains
Best option: Lawrence Dawsey
With the Titans in somewhat of a quarterback purgatory with Jake Locker, this position won't be sought after by many up-and-coming assistants.
But it's still an NFL offensive coordinator gig.
Dawsey has been Florida State's coaching staff for seven years, and 2013 marked his fourth season as the wide receivers coach and passing-game coordinator.
Two Seminoles quarterbacks have gone in the first round of the draft—Christian Ponder in 2011, EJ Manuel in 2013—since Dawsey was given control of the passing game, and Jameis Winston threw 38 touchdowns to only 10 interceptions during his Heisman campaign.
Dawsey may want to stick around to coach Winston for another season, but if the NFL comes calling, he could bolt for Tennessee.
Defensive Coordinator
Current: Jerry Gray
Best option: Pat Narduzzi
Narduzzi has been the Michigan State defensive coordinator under Mark Dantonio for the past seven years, and in 2013 "assistant head coach" was added to his job title.
The Spartans have finished in the top six in terms of yards allowed per game in each of the last three seasons.
This year, they lead the nation with only 248 yards surrendered per game, as they head to the Rose Bowl against Stanford.
Narduzzi's been with Dantonio since the head coach's days at Cincinnati from 2004 to 2006.
The Titans have significant talent on the defensive side of the ball, and Narduzzi could be the guy who elevates the collective defensive effort in 2014 and beyond.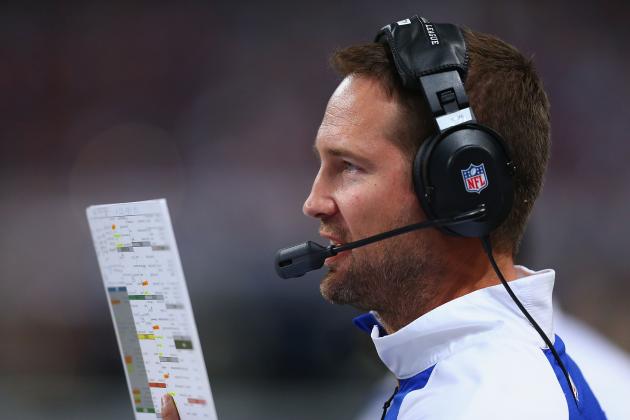 Dilip Vishwanat/Getty Images

Offensive Coordinator
Current: Brian Schottenheimer
Best option: Shawn Watson
Watson is Louisville's offensive coordinator, a job he's had since the start of the 2011 season.
During his time with the Cardinals, quarterback Teddy Bridgewater has emerged as one of the nation's best quarterbacks and a top NFL draft prospect.
We aren't sure what the future holds for St. Louis Rams quarterback Sam Bradford, but one of Watson's most imperative tasks will be to implement his West Coast offense and prominently feature Tavon Austin.
Schottenheimer failed miserably at getting Austin in space for most of the season.
The Rams desperately need fresh blood at the offensive coordinator spot, a position that's extremely enticing with the additional first-round draft pick in May.