Top 5 Fantasy Football QBs for '09-'10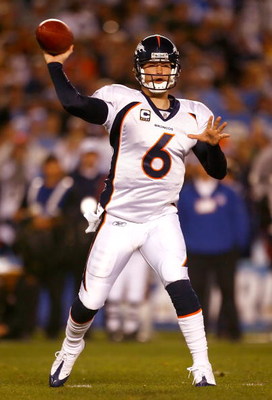 Unless you happened to draft Drew Brees in the first round last year in your league, you probably didn't see much consistent production until late in the season.
Tom Brady suffered a season-ending knee injury in his first game. Ben Roethlisberger was practically a nobody all season. Carson Palmer missed much of the season. Peyton Manning struggled after having off-season surgery.
Interestingly enough, those who drafted the likes of Aaron Rodgers, Philip Rivers, Jay Cutler, or Kurt Warner had much success throughout the season, and were probably able to scoop these QBs up in later rounds.
It looks as though this year will be more of the same when it comes to QB production, so look to get a top quarterback on draft day.
5. Kurt Warner, Arizona Cardinals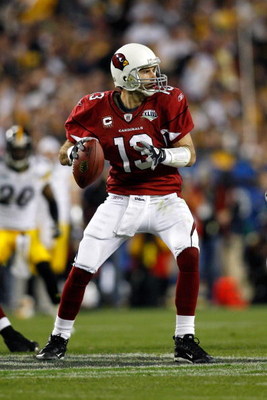 After successfully taking the starting job from Matt Leinart in training camp last season, Warner put up one of the best seasons of his career at the age of 37. He started all 16 regular season games as well as every game in the post-season and put up his highest passing yardage since 2001.
He also led his team to the Super Bowl where they lost to the Steelers. He will again be a great top QB pick. Look for Warner to finish the season with at least 4,250 yards and 30 touchdowns.
4. Aaron Rodgers, Green Bay Packers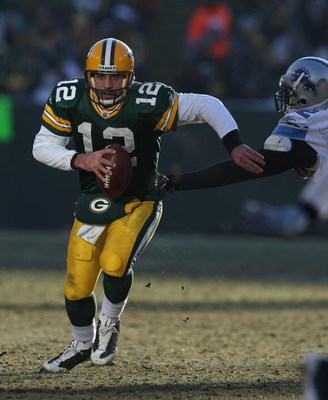 Rodgers dealt with his first season without Brett Favre like a pro. He started every game and was second behind only Drew Brees among QBs in SSLs and threw for 4,038 yards, 28 touchdowns, and only 13 interceptions.
Rodgers will continue to thrive in a pass-happy environment with good WR options in Jennings and Driver.
Look for more of the same this season as Rodgers will again be a top five fantasy QB and should put together another season of at least 4,100 yards and 27 touchdowns.
3. Tom Brady, New England Patriots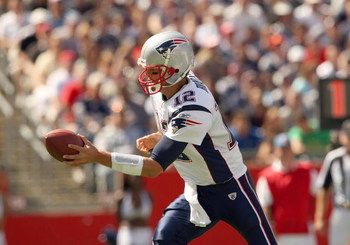 Many picked Brady last year and boy did they regret it, as Brady suffered a season-ending knee injury in the first game of the season. Still forget what you heard about questions concerning his ability to recover by the start of the season, as Brady will be a top fantasy QB this season.
The Patriots wouldn't have traded Matt Cassel if they had any doubt that Brady could come back and again be the Brady that he was before his injury. Look for Brady to have final numbers around 4,050 yards, 30 passing touchdowns, as well as three on the ground.
2. Peyton Manning, Indianapolis Colts
It's hard to find major flaws in a players' season when they won the MVP. Maybe you could point out that he only had three touchdown passes in his first three games, or that he got off to a slow start to begin the season. But when it was all said and done, Manning had again totaled over 4,000 yards for the nnth time in his ten seasons in the NFL.
The Colts again have a question mark in the running game, so look for Manning to take more attempts as he looks for the open man. He'll have to do so without long-time wingman, Marvin Harrison, but he should have plenty of talent around him, with Reggie Wayne, Anthony Gonzalez, and Dallas Clark all capable of helping Manning out. Manning should be a second rounder and final numbers of about 4,200 yards and 33 touchdowns.
1. Drew Brees, New Orleans Saints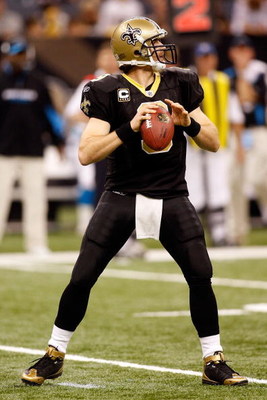 Being a man among boys year-in and year-out can be tiring. Brees finds a way to do it and then some. He's been in the top-four in SSLs since his arrival in New Orleans, including the top QB last year. He passed for over 5,000 yards and was only 15 yards away from breaking Dan Marino's all-time record. He even threw a league leading 34 touchdown passes last year.
Drew may not have the magical 5,000 yard season like he did last year, he should still be the top QB in all the land and expect close to 4,750 yards and 33 touchdowns.
Keep Reading