GIF: Virat Kohli Runs Out Cheteshwar Pujara in South Africa vs. India Test
December 18, 2013

Supersport - Screenshot
Virat Kohli ran out his India teammate Cheteshwar Pujara just as the pair were putting together a very solid stand against South Africa in the first Test of the series in Johannesburg.
Having slipped to 24 for two against the new ball, Kohli and Pujara had put on 89 runs together until the miscommunication.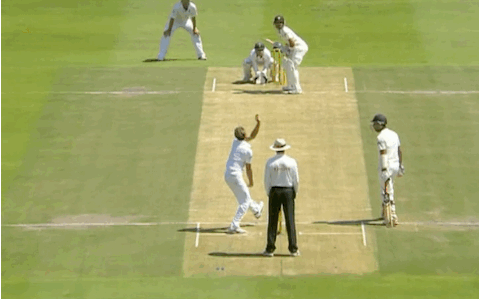 GIF
Bowler Imran Tahir was patted into the leg side by Kohli—he shaped to take a single, and Pujara began his run.
However, Kohli changed his mind, Pujara was left stranded, and the combination of Tahir and fielder Hashim Amla did the rest for the Proteas.
Pujara had been steady but stable in his 98-ball knock for 25. 
India's hopes will now rest heavily on Kohli, who had until that point batted beautifully and reached an elegant half-century.