Desperately in need of extra attacking depth this January, Arsenal have become increasingly associated with a move for Olympiacos striker Kostas Mitroglou.
According to the Daily Star's Gary Jones, the 25-year-old is rated at £7.5 million and the Gunners would need to fend off interest from Liverpool if they were to set up a deal themselves.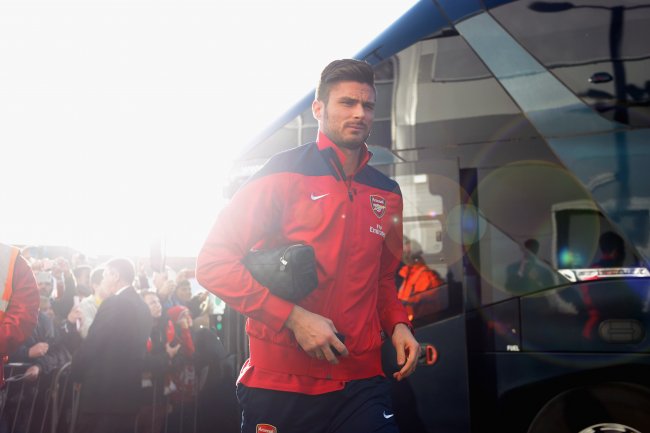 Christopher Lee/Getty Images
Due to the heavy workload placed upon Olivier Giroud so far this season, Mitroglou has been looked at as cover for the Frenchman. The arrival of the Olympiacos man would provide significant reinforcement for an Arsenal attack that is one injury away from becoming reliant upon Nicklas Bendtner.
However, Mitroglou's last few seasons—and 2013 in particular—have shown the Greek international is so much more than mere cover. Those who have witnessed his scoring feats for club and country know he has the potential to make Arsenal's lone striking spot his own.
In just eight Super League starts this season, Mitroglou has already bagged 14 goals and leads the division's scoring charts, once again taking a dominant grip in the race for the Golden Boot award he won in 2011/12.
Per Jones' report, Olympiacos manager Jose Miguel Michel is all too aware of his striker's talents, too, stating:
If he keeps on doing well, it will be hard to keep him. We've known for some time that there has been interest from many clubs, but that's only logical considering how well he has been doing lately.
One's argument for doubting Mitroglou would surely centre on the fact the Premier League represents a huge step up from the Greek top flight. Such an assessment is entirely accurate.
However, with Olympiacos making it to the knockout stage of the Champions League for the first time in four years, the forward has had the chance to prove his talents against some pretty talented opposition this term.
As Andy Scott of the Agence France Presse stated on Twitter, Mitroglou proved quite a handful for Paris Saint-Germain during one of their encounters:
At Parc des Princes where #PSG lead v Olympiacos. Zlatan with the early goal but Kostas Mitroglou has come close three times at other end

— Andy Scott (@andpscott) November 27, 2013
While Giroud's offering this season has been more than satisfactory for the most part, Mitroglou's acquisition would give Arsene Wenger a stylistically different avenue, the Greek's style far more direct than the Frenchman.
Where Giroud likes to get involved in build-up play, using his exquisite touch to lay the ball off for midfielders, Mitroglou likes to get turned at goal to instantly hurt the opposition.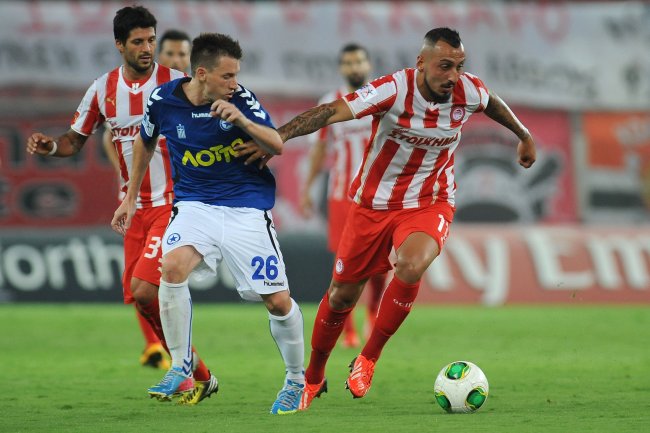 Valerio Pennicino/Getty Images
In Athens, the former Borussia Monchengladbach attacker has plied his trade for great periods as a lone frontman, but also shown the malleability to interact well with other teammates. Aligned to Theo Walcott's speed and Mesut Ozil's vision, Mitroglou's power and directness would likely add an extra dimension to Arsenal.
Indeed, Mitroglou is far more than just a bench option and, now entering the prime period of his playing career, he would pose as much threat to Giroud's place as he would pose to Premier League defences.