WWE's Royal Rumble pay-per-view is coming up on Sunday, January 26. It will be the company's first event of the New Year, and for many fans, expectations are high. The reason for this is the Rumble is traditionally when the road to WrestleMania begins.
And while the Rumble event has yet to take shape, there is one constant in WWE that fans should fully expect to be in effect on January 26: The Authority.
Triple H and Stephanie McMahon are the ruling class of WWE. They have been running things as a twosome since the night after SummerSlam, and since then the company has been at their mercy. And there is no reason to believe that will change now.
Virtually every babyface Superstar has been affected by their presence; they have directly impacted the entire roster in some fashion. From Big Show to the Rhodes family to Daniel Bryan, no one has been safe, and no one has fully been able to counteract any edict that they hand down.
Basically, The Authority does what they want when they want, and the locker room is powerless to stop them.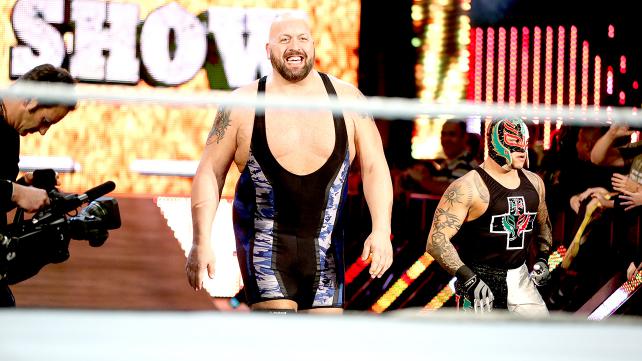 photo by wwe.com
They have had some bumps in the road, however. The aforementioned Big Show is a great example of this, as he was the one to actually get the best of them.
As fans know, Show was fired in the storyline by Stephanie, and he spent the next few weeks doing nothing but wreaking havoc every time WWE was on the air. The angle continued until Triple H was forced to rehire Big Show and even grant him a WWE title shot against Randy Orton, a match that the Viper ultimately won.
Big Show fought the system and scored a victory. But, that victory was short-lived.
Since his heat with Randy ended, Big Show has been moved back to the tag team division, this time with Rey Mysterio. He is no longer an immediate threat to The Authority. While it's obvious that his program with Randy just came to an end, the fact is that for the sake of the storyline, he was defeated and pushed down thanks to Orton and The Authority.
Daniel Bryan's angle with The Authority is a story that every WWE fan is fully familiar with by now.
Daniel wanted to fulfill his dream of being WWE champion and was within a heartbeat of doing just that when Triple H stepped in and totally changed the game. He cost Bryan the WWE Championship at SummerSlam and then did virtually the same thing over the course of three months.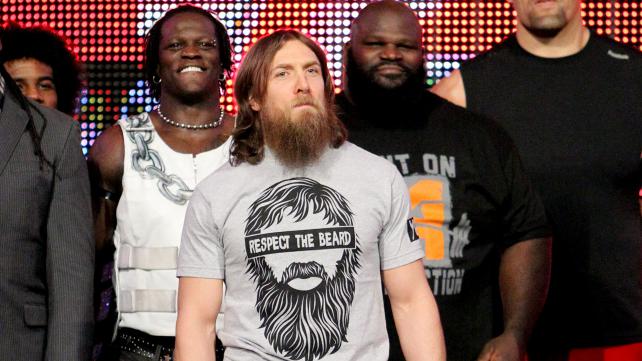 photo by wwe.com
And even though Bryan's status was elevated in the eyes of many fans that now see him as a main event player, the fact is that from a storyline perspective, The Authority won again. Bryan is still very popular with the crowd, but the truth is that Randy Orton is the new WWE world champion and will very likely be the champion for quite a while.
In every instance, The Authority wanted to get their way, and every time that is exactly what happened. But if there is any hope of changing all that, it very likely rests with one man.
CM Punk is the perfect foil for Triple H. As we saw back in 2011's Summer of Punk storyline, The Best in the World did nothing but reject Hunter's authority. He mocked The Game, insulted him and laughed in his face.
Punk did what so many fans have always wanted to do: He told the boss exactly how he felt, with no fear of any repercussions.
And now it looks as though we could be seeing a repeat of that time, as CM Punk has been publicly calling out The Cerebral Assassin. The drama began because Punk believed The Authority had ordered The Shield to take him out, and he was bent on confronting the problem face-to-face.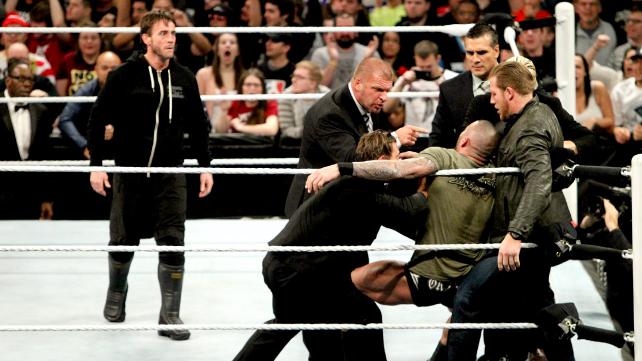 photo by wwe.com
At the WWE and World title belt ascension ceremony, the situation got physical between the two men and only ended due to a superkick from Shawn Michaels.
For me, this is all leading to something. I believe that The Authority's primary focus will now shift from Randy Orton's unified championship to CM Punk. The WWE world title will still be No. 1 on their agenda, of course, but Punk will now become a very close No. 2.
The Game will only accept so much dissension in the ranks until he does something about it. Punk was a mild nuisance before; now he is a problem. And that problem would grow worse if he wins the Royal Rumble match. I think that Triple H will do everything he can to ensure that does not happen.
The Authority knows that Punk can beat Orton, and if that happens, they lose control of the situation and the company itself. The unified championship must be kept at their fingertips, and that means there is just no room for a maverick like Punk.
The Authority will have their hands full leading up to the Royal Rumble pay-per-view in January. The situation involving Daniel Bryan and his continued popularity is definitely a concern for them. Their volatile relationship with WWE world champion Randy Orton could explode at any moment. Then there's John Cena, who has never been a guy who responds well to being told what to do by a heel authority figure.
And somewhere in this equation is CM Punk, who can't wait to pick up where he left off with Triple H back in 2011.
Expect more interference, more grandstanding and more unfair booking in the weeks to come. The Authority will continue to do what they do, and there is likely no one that can stop them.