The Wittiest Premier League Fan Chants This Season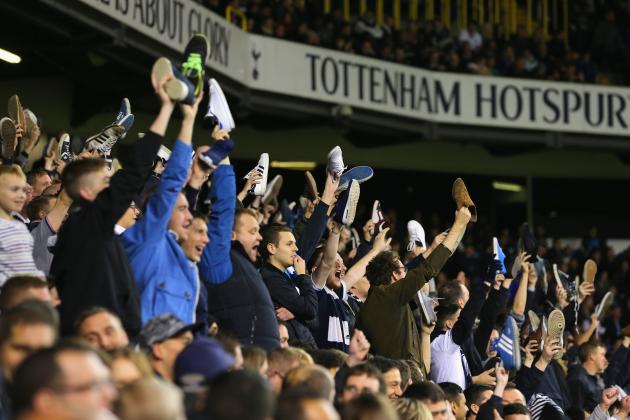 Ian Walton/Getty Images

When you think about it, British football fans are a peculiar bunch. Most of them would be too embarrassed to sing at home or on stage, but when it comes to standing with thousands of their brethren around a rectangle of grass, they will croon until their voices give out.
English fans are also renowned for their witty chanting and droll sense of humour. Here are seven of the best terrace tunes that have been dreamed up by Premier League fans in the 2013/14 season so far.
In the likely event that I have left some fan witticisms out of this list, leave your nominations in the comments.
Begin Slideshow

»
After winning their first league match in five attempts at Aston Villa on Sunday, Manchester United fans put a witty spin on their mid-table predicament with a chant of "We are staying up!" during and after the game.
Hopefully, in April, they won't need to sing this one non-ironically.
During their Europa League victory over Sheriff Tiraspol in November, Tottenham fans debuted a chant mocking the ocular peculiarity of a man who wasn't even on the field in Arsenal star Mesut Ozil:
His eyes are offside,
His eyes are offside,
Mesut Ozil, his eyes are offside!
Wondering where the Spurs fans got the inspiration for their Ozil song from? In January, Manchester United fans taunted visiting striker Luis Suarez's Freddie Mercury-esque chompers with the same melody during their 2-1 win over Liverpool.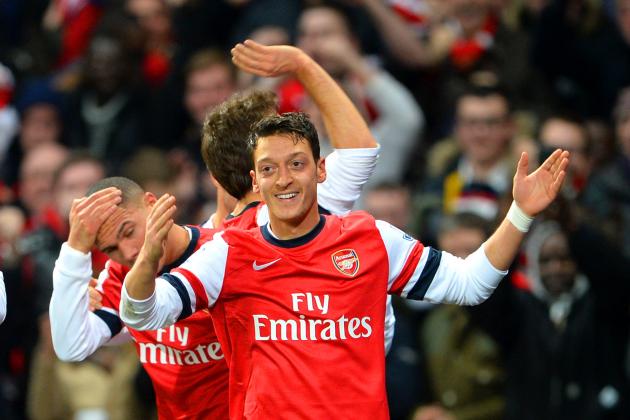 Michael Regan/Getty Images

While Tottenham fans have snarked at the arrival of their rival's new superstar, the Gunners welcomed Mesut Ozil with their own song. This one goes to the tune of The Flintstones theme:
Ozil, Mesut Ozil!
He's a superstar from Germany!
Ma-drid, sold him to us,
And they went and bought a chimpanzee.
Do Arsenal fans enjoy this one? Yes, they yabba dabba do! (Sorry.)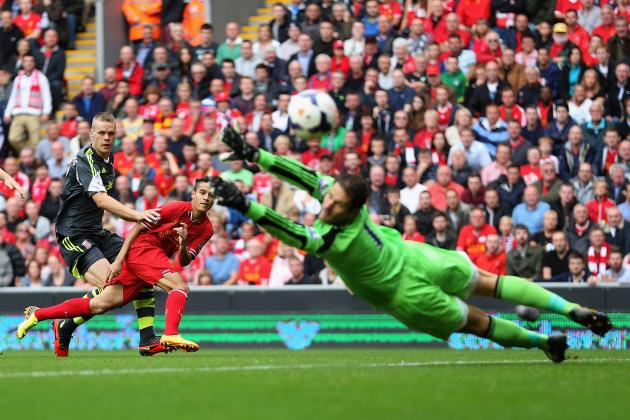 Clive Brunskill/Getty Images

During their season opener at Anfield, travelling Stoke City fans paid tribute to the radical new tactics of manager Mark Hughes:
We're passing the ball,
We're passing the ball,
We're Stoke City and we're passing the ball!
It's a big departure from the "We only score from a throw-in" chant inspired by Tony Pulis and recent retiree Rory Delap.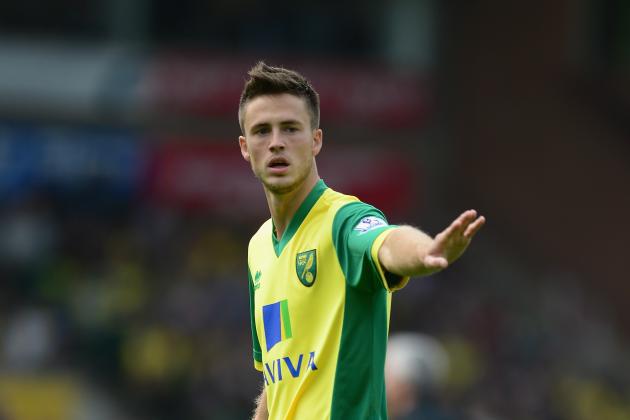 Jamie McDonald/Getty Images

Norwich City fans welcomed new arrival Ricky van Wolfswinkel to Carrow Road in August with his own song: "Feed the Wolf and he will score."
With hindsight, this tune has only been accurate once. However, at least they have fought the temptation to sing along to Duran Duran.
This season, Manchester United fans have been bellowing their new chant for manager David Moyes, set to the tune of Slade's grammatically questionable "Cum on Feel the Noize":
Come on David Moyes!
Play like Fergie's Boys!
We'll go Wild! Wild! Wild!
We'll go Wild! Wild! Wild!
This song was actually debuted on the final game of last season at West Brom, but has come to prominence this term.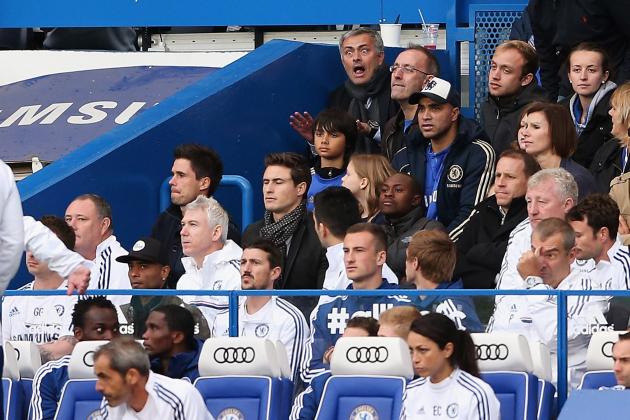 Scott Heavey/Getty Images

During Chelsea's 4-1 win over Cardiff in October, Jose Mourinho was sent into the stands for protesting a little too vigorously. Cue a quick-witted chant from the Blues faithful:
He sits where he wants!
He sits where he wants!
Jose Mourinho, he sits where he wants!
It's a slick adaptation of John Obi Mikel's "He scores when he wants" and Ashley Cole's "He s**gs who he wants."