FA Charge the Latest Predicament for Troubled Wilshere
Use your ← → (arrow) keys to browse more stories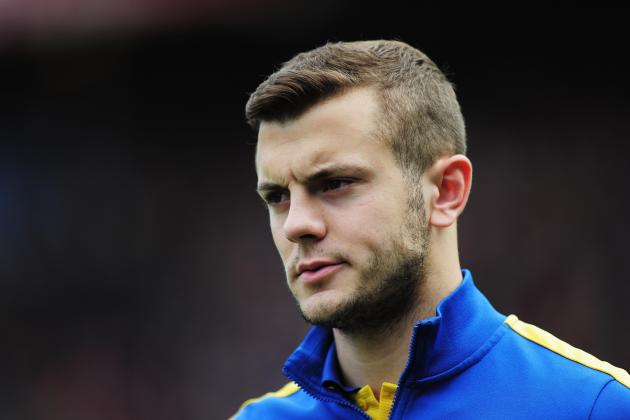 Shaun Botterill/Getty Images

These have been a troubling 10 weeks for Jack Wilshere.
At odds with his body, his beliefs and his behaviour, the Arsenal midfielder has looked, at times, as if he might hurtle himself over the edge—rebellious, wild and out of control.
Arsenal's Jack Wilshere has been charged by The FA following an alleged gesture made during the fixture at Man City http://t.co/viRxqliLM2

— The FA (@FA) December 17, 2013
Tuesday's Football Association charge, levied against him for what English football's organizational body termed "an offensive and/or insulting and/or abusive gesture," was just the latest episode in what has become a self-destructive series of actions and words—a disconcertingly predictable pattern that was well-established before he raised his middle finger to the Manchester City supporters at Etihad Stadium.
But it was also a warning from the high authorities that, unless triaged, Wilshere's conduct could become even more disturbing, and neither he nor Arsenal should be wanting that.
First, there was the photo taken of the 21-year-old smoking a cigarette outside a London night club in early October—an incident that provoked Gunners manager Arsene Wenger to warn the England international that he was doing damage to both his health and reputation, as per the Daily Mail.

Arsene Wenger isn't pleased with Jack Wilshere after he was caught smoking outside a club #AFC pic.twitter.com/pytmM5Rzut

— World Soccer Talk (@worldsoccertalk) October 4, 2013
Then there was his bizarre foray into the Adnan Januzaj naturalization debate in which he said "the only people who should play for England are English people" and that if you lived in England for five years it didn't "make you English," as per Sky Sports.
His attempt to clarify his remarks on his Twitter account only made matters worse, as did his engaging of the conflicting views that came his way:
My view on football - going to a new country when ur an adult, & because u can get a passport u play 4 that national team - I disagree

— Jack Wilshere (@JackWilshere) October 9, 2013
At the same time, his performances on the pitch continued to deteriorate to the point that he didn't even make it off the bench against Napoli in last week's Champions League encounter. In fact, since being caught with the cigarette, Wilshere has started just eight matches in all competitions and has made four substitute appearances.
Going into Saturday's match away to Manchester City, he had put in only a single 90-minute shift in his last nine outings and should have been looking at the occasion as a chance to rediscover his form.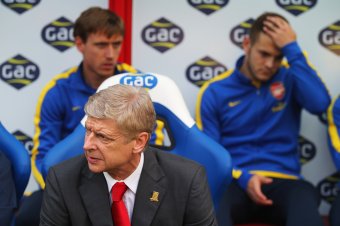 Clive Rose/Getty Images
Instead, he was directly responsible for one goal against, passed the ball at an underwhelming 83 percent efficiency, via WhoScored, and made a gesture to the crowd that now has him facing a two-game suspension.
"I made a mistake. Players make mistakes," he told Arsenal's official website after being photographed with the cigarette.
True, but his behaviour in the 10 weeks since has hardly been that of a contrite, maturing footballer and person.
Arsenal and England need Wilshere to get a grip on things, and fast. And so does he.