The headlines were written and Chelsea were marching on into the semi-final of the Capital One Cup on the back of yet another landmark goal from Frank Lampard.
Then Fabio Borini ripped up the script with his 89th-minute equalizer to send the game into extra time, where Ki Sung-Yueng scored another for Sunderland at the death to make it 2-1 and cause a major upset by dumping Chelsea out in the process.
For all their dominance during regulation time, even Jose Mourinho appeared at a loss when it came to explaining how his team finished up on the losing side.
Yet the significance of defeat wasn't lost on the Portuguese, who knows his team simply cannot continue to dominate matches without making their superiority count.
It's a problem that has haunted the Blues for much of 2013-14 and so it proved true once more at the Stadium of Light.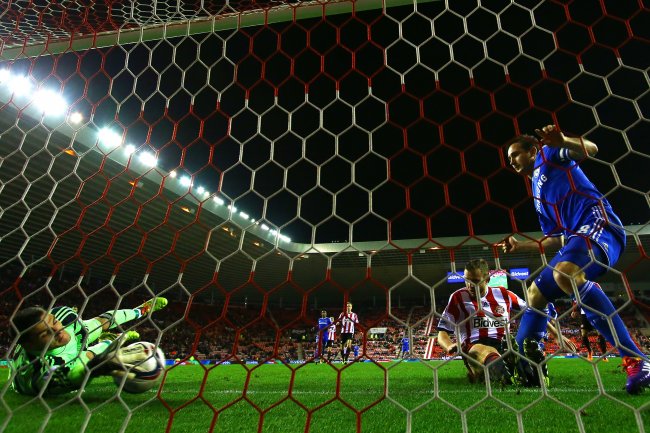 Matthew Lewis/Getty Images
"They [Chelsea] played very well," Mourinho told Sky Sports in his post-match interview. "The quality of football we produce is amazing—what we do with possession, what we create. But the story repeats. It's the same story as Stoke and Everton.
"We lost every match because we don't kill opponents. We give them life. They know they can score a goal and they can change the truth of the results."
Samuel Eto'o was perhaps the most guilty of Chelsea's players for doing just that when he should have found the back of the net to make it 2-0 not long after Lampard had opened the scores immediately after the interval.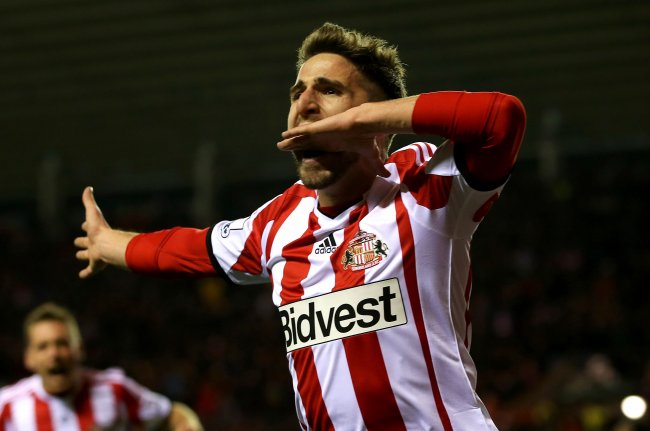 Jan Kruger/Getty Images
Eto'o's miss eventually proved as significant as his teammate's goal, which was the first-ever to be awarded in English football with the assistance of goal-line technology.
Indeed, the sense of irony wasn't lost that it was Lampard—a player whose "goal" against Germany at the 2010 World Cup helped win the debate over technology being introduced in football—who should be the one to go down in the record books.
Whereas this game should have been remembered for that, Chelsea fans will be reliving the pain of failure once again, though, with the Blues missing out in yet another major competition when they deserved more.
It wasn't supposed to happen like this under Mourinho. His Chelsea teams of the past rarely gave the opposition a sniff, let alone victory, but it's been rather the opposite this term.
More evidence that Chelsea defending is not what it was. ! Great stuff from Sunderland.

— Ian Darke (@IanDarke) December 17, 2013
Mourinho is clearly frustrated with it, requesting the Sky Sports reporter stop asking the "same question every week" about his team from then and now.
"We play very well. That's the only thing I can say," added the Chelsea boss. "We are not behind the team you always like to compare. I think we are in front in terms of the quality of our game, but football is about results, football is about scoring goals and in this moment we do not kill every game."
Mourinho was to the point and correct. But when will that time come? Sooner, rather than later, he must hope, as Chelsea cannot afford for it to continue.
Next up is Arsenal at Emirates Stadium on Monday. Another performance similar to that against Sunderland and it may be the Premier League Chelsea are waving goodbye to, also.
Garry Hayes is Bleacher Report's lead Chelsea correspondent and will be following the club from a London base throughout the 2013-14 season. Follow him on Twitter here @garryhayes