Are you a man or a woman on the move? Do you browse the Internet while you're eating breakfast, scheduling a few meetings or stretching for your morning run? Do you want Premier League predictions this week—and quickly—so you can get back to yoga?
If you answered "yes" to all three questions, well, first of all, you're kind of my hero. I can barely eat a sandwich and watch television at the same time. But also, I've got just the article for you.
Below, you'll find all of my predictions for this week's games in a neat, tidy table. But after that, you'll also find my quick justification for that selection. If the best way to pitch a creative idea in show business is a one- or two-sentence logline, surely I can justify a few predictions in a similarly concise manner, right?
Matchday 17 Predictions

| | | |
| --- | --- | --- |
| Home | Away | Pick |
| Liverpool | Cardiff City | Liverpool win, 3-0 |
| Crystal Palace | Newcastle | Newcastle win, 1-0 |
| Fulham | Manchester City | City win, 2-0 |
| Manchester United | West Ham | Manchester United win, 2-0 |
| Stoke City | Aston Villa | Draw, 1-1 |
| Sunderland | Norwich City | Sunderland win, 1-0 |
| West Brom | Hull City | Draw, 1-1 |
| Southampton | Tottenham | Southampton win, 1-0 |
| Swansea City | Everton | Everton win, 1-0 |
| Arsenal | Chelsea | Arsenal win, 2-1 |
Liverpool over Cardiff City, 3-0
Did you know that Luis Suarez has scored more Premier League goals this season (17) in just 11 games than 10 different teams (and that he's tied with West Brom)? And yes, one of those teams is Cardiff City, who have scored just 12 on the season, making Liverpool the obvious pick here.
Newcastle over Crystal Palace, 1-0
It didn't receive much fanfare, but Crystal Palace played Chelsea very close in a Matchday 16 loss. Unfortunately, they run into a Newcastle side that has taken 16 of a possible 21 points in their last seven matches, including wins over Chelsea, Tottenham and Manchester United, beating the latter two on the road.
Manchester City over Fulham, 2-0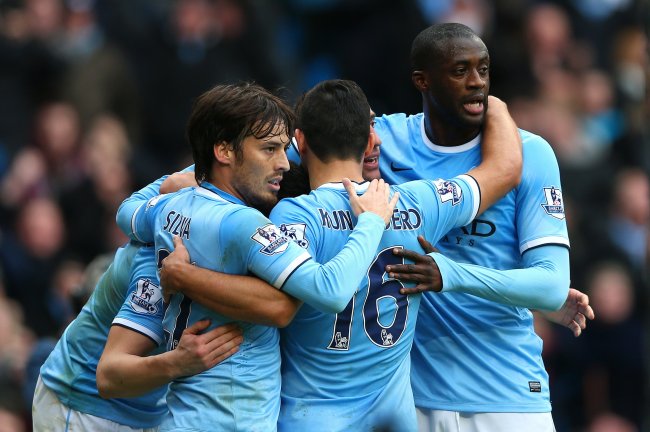 Clive Brunskill/Getty Images
If this game was at Etihad Stadium, City might win by eight goals. It's not, but the fact that Manchester City's six goals against Arsenal in one game this past weekend are two-fifths of the 15 goals Fulham has managed to score in 16 Premier League games should tell you really all you need to know.
Manchester United over West Ham
Manchester United broke a four-game losing streak last weekend against Aston Villa with a 3-0 win, but they will be without Robin van Persie until sometime in January. At home, however, it's hard to see them losing to a West Ham side that has won just one away fixture in Premier League play.
Stoke City and Aston Villa Draw, 1-1
The Potters have lost just one Premier League game at home. Surprisingly, Aston Villa has just two road defeats. This just feels like a draw.
Sunderland over Norwich City, 1-0
Chris Brunskill/Getty Images
Sunderland are coming off a huge win over Chelsea in the Capital One Cup. In their past four Premier League games, they played the Blues and Tottenham tough in losses (scoring four total goals and losing by just a goal in each), while also drawing against West Ham and Aston Villa. Norwich City are very hit-or-miss on the road—in eight matches, they've won twice and lost six—but expect them to fall to a suddenly in-form Sunderland side.
West Brom and Hull City draw, 1-1
West Brom haven't won in the Premier League since November 2 against Crystal Palace, bringing their winless streak to six games. Hull City aren't great on the road—just one win and one draw in eight matches—but they come into this match on decent form with consecutive draws against Swansea and Stoke City.
Southampton over Tottenham, 1-0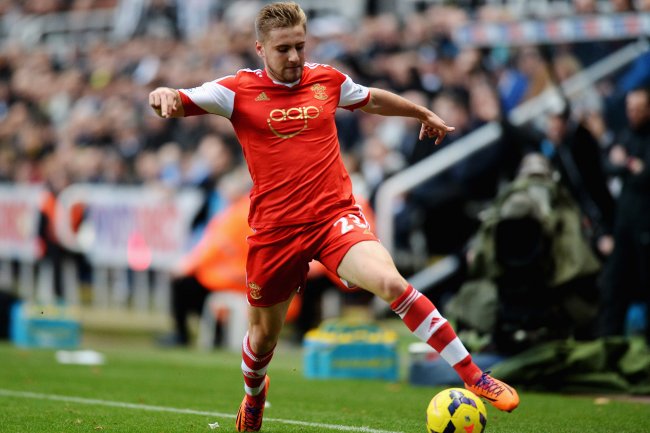 Tony Marshall/Getty Images
Tottenham just sacked Andre Villas-Boas, have managed just 15 goals on the season and face a Southampton defense that is tied with Everton for fewest goals conceded (15). Spurs have been surprisingly good on the road (five wins and a draw in eight matches), but Southampton's home form (just one loss) will win out.
Everton over Swansea City, 1-0
As mentioned before, Everton are tied with Southampton for the league's best defense statistically. They also don't lose games, with just one loss on the season in Premier League play (and three road wins). Swansea aren't particularly imposing at home and will fall to a superior Everton side.
Arsenal over Chelsea, 2-1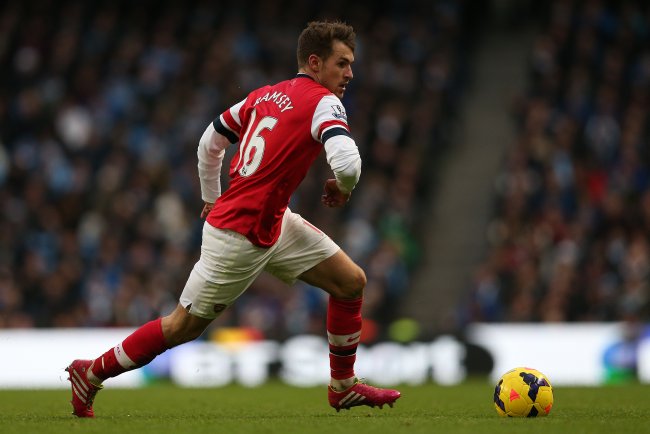 Clive Brunskill/Getty Images
Maybe it's because they'll have nine days of rest. Maybe it's because Theo Walcott is once again fit and coming off a brace against Manchester City, the one bright spot from that match for the Gunners. Maybe it's because they desperately need to reverse their form after a draw against Everton at home and an embarrassing loss to Manchester City (with a loss to Napoli sandwiched in between). Or maybe it's because they'll be desperate to keep their place atop the table.
Whatever the reason, I believe the Gunners will top the Blues in the game of the week, easily Arsenal's most important match of the season thus far.