Full Predictions for Daniel Bryan and the Wyatt Family After TLC
Use your ← → (arrow) keys to browse more stories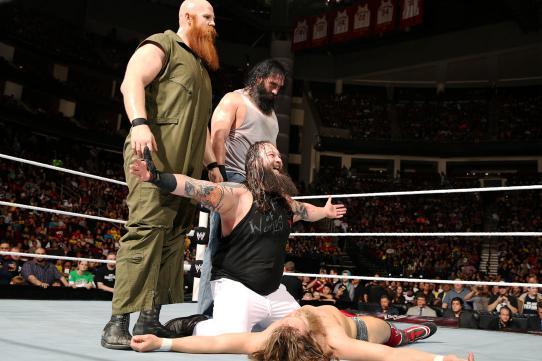 from WWE.com
Wyatt Family stand tall over Bryan at TLC.
Following the three-on-one handicap bout at Sunday's TLC pay-per-view, what does WWE have in store for Daniel Bryan and the Wyatts?
Well, coming off of Monday's Raw, we at least have some idea of where things are going.
While Bray Wyatt brought up Bryan's name in a backstage promo, it seems likely that the former Ring of Honor star will be spending the next couple of months tangling with Randy Orton and John Cena over the new WWE World Heavyweight Championship.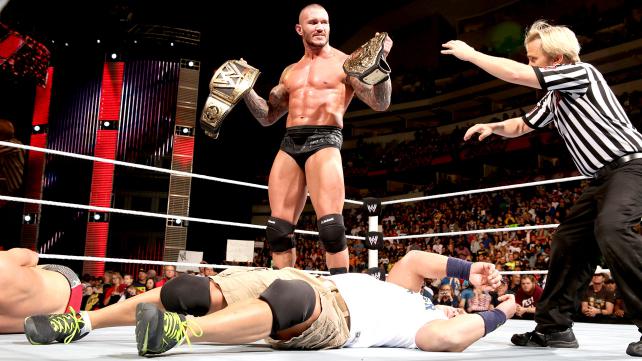 from WWE.com
Bryan was, of course, on the verge of beating Orton clean on Monday's Raw, until the devious champion got himself DQ'd after a low blow, tainting what had been up until that point a fantastic Raw main event. Then Orton continued to attack the vulnerable Bryan, only for Cena to rush down to the ring to come to his friend's aid. He got beat up, too.
The show ended with a smug Orton standing tall over both his foes.
It might be too early to say, but a Triple Threat Match at the Royal Rumble pay-per-view next month seems likely.
No doubt Bryan's promotion is due to his tremendous—and sometimes inconvenient—crowd reactions.
WWE also appear to be using the star to help get Cena over more with the hardcore fanbase—crucially, Cena was the one who engineered Bryan's main event bout with Orton and has generally been his biggest supporter.
Not that it's all clear sailing for Bryan from here.
He still has his critics, and it will be important that he delivers in the ratings/buyrate department this time around. The numbers for his main event with Orton, when they come in, should also make for some interesting reading. A bad rating could do him considerable damage in the eyes of WWE management.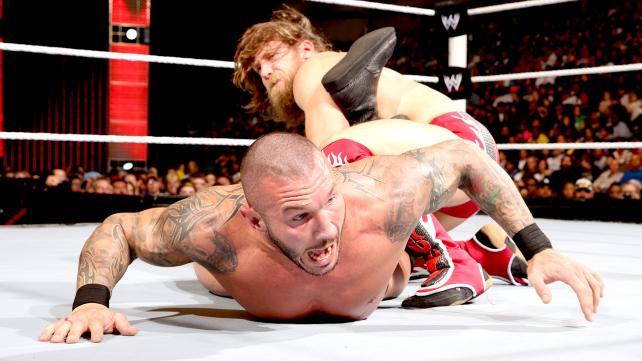 from WWE.com
And is anyone terribly keen to see another Orton-Bryan program even with Cena thrown in, especially since their feud earlier this year didn't exactly set the world on fire?
We all know the star is insanely talented and hugely popular with the fans, but can he translate that over to the business side of things? Let's hope so, but it's far from certain.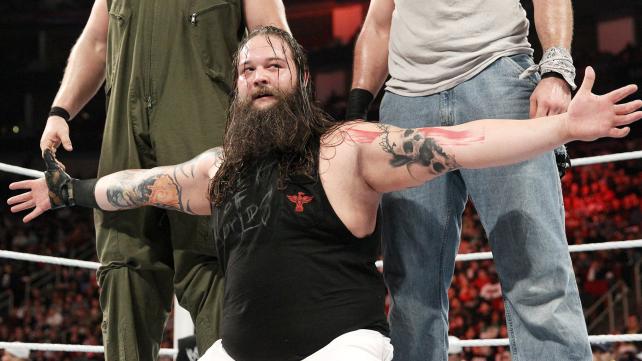 from WWE.com
As for the The Wyatts: They seem somewhat adrift right now. Everyone seems to agree that the trio—especially Bray—are something special and can really go places.
But since debuting in July, the group has lacked a truly major storyline that will get them over with the masses and establish them as the next big heel stable. Besides cutting scary promos and kidnapping people (only to strangely let them go without much of a fuss), what do they really do? What is their agenda?
Can Daniel Bryan make it as a WWE main eventer this time around?
Sure, they still have a high profile, but with Bryan currently in the title mix, what are they going to do now? Will they go after another star?
It's also possible that the trio will continue to target Bryan. Maybe they will end up making an appearance at the Royal Rumble and cost him the belt.
Come on: It's not like Bray—the creepiest, most unsettling on-screen character since Jake Roberts' heyday—is going to give up on the former WWE champion that easily, is it?